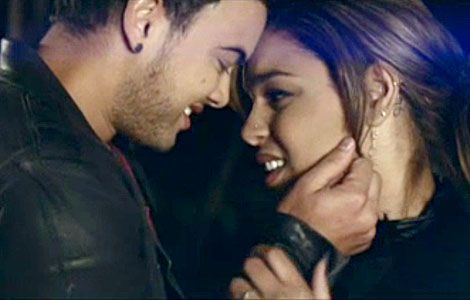 Well, I have been waiting and waiting until I could To have a good video for Guy Sebastian & Jordin Sparks singing
Art Of Love
. The song was written by Sebastian and Adam Reilly for Guy's album
Like It Like That
. It is a beautiful R&B ballad that makes exceptional use of the voices of Sebastian and Sparks, who show perfect technique while delivering the emotion of the song. They manages to show both strength and vulnerability.
Both Guy & Jordin have more in common than just this song. Guy won the very first season of
Australian Idol
in 2003, while Jordin posted her win in season 6 of
American Idol
in 2007. And both have voices that can be haunting one song, and defiant on the next. You can purchase Guy Sebastian's
Like It Like That
on
iTunes
or
Amazon
. You can find out more about Guy Sebastian on his official website here. You can learn more about Jordin Sparks on her website
here
.