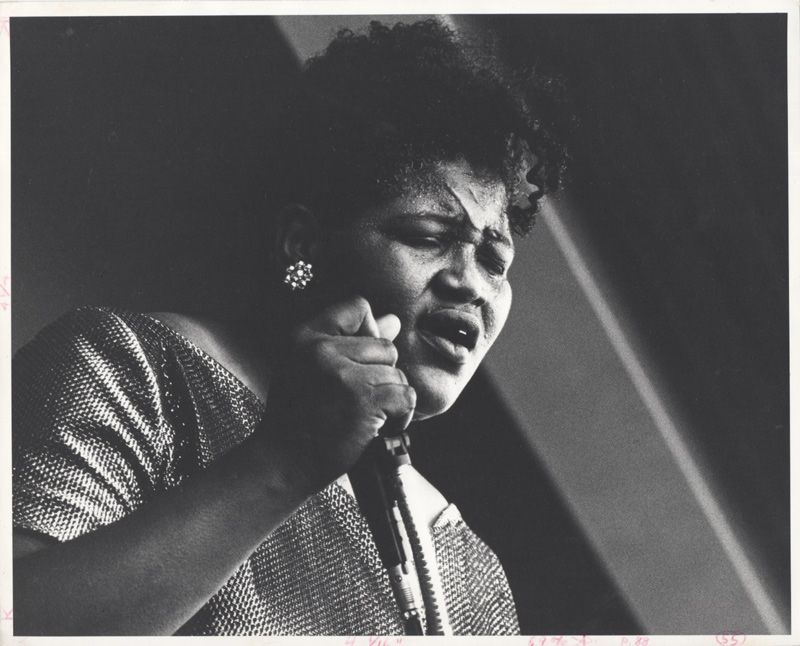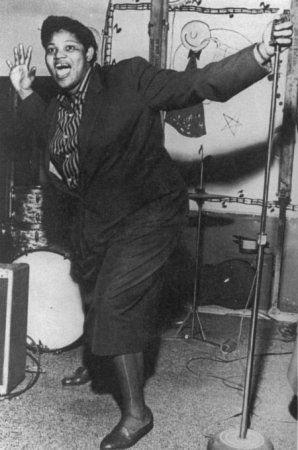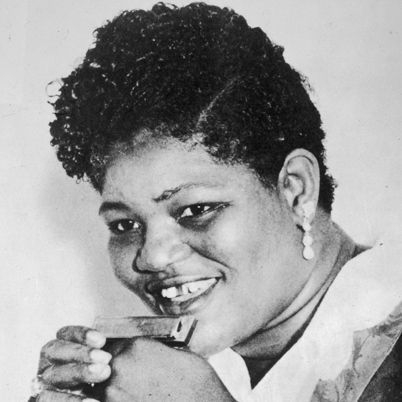 It is hard to imagine anyone not knowing who Willie Mae Thornton, although some might know her by her nickname, Big Mama Thornton. She began singing in bars in the 1940s, and soon had a career of her own. She sang solo or a part of bands, and often joined in on harmonica or drums when she could. She was a large, formidable woman, earning the nickname of Big Mama. However, she was often seen wearing men's clothing on stage, and was rumored to have had many relationships with other women. It is generally accepted Big Mama was a proud member of the LGBT community. And like many artists of the time, Big Mama was chased by her demons during her life, in her case the demon was alcohol.
Big Mama recorded a little known song by now-legendary songwriters Jerry Leiber and Mike Stoller in 1952.
Hound Dog
was a big hit, but was moved to obscurity when it was released by Elvis Presley in 1956. But it is hard to listen to Big Mama's version and not see her influence on Presley.
Ball 'N' Chain
was written and recorded by Big Mama in 1969. It was a hit for Janis Joplin in 1968, on the
Cheap Thrills
album. As was often the case for songwriters back then, especially if they might be a minority, Big Mama was denied any royalties from the Joplin recording of her song. It did, however, give her a new audience of blues fans looking for great music.
Big Mama recorded
Summertime
, the great song by George Gershwin with lyrics are by DuBose Heyward for the 1935 opera
Porgy and Bess
. It was also recorded by Joplin, also on the 1968 album,
Cheap Thrills
. Big Mama's version is quite wonderful.
For the final clip of the post, I offer up
Rock Me Baby
, a blues standard recorded by BB King, who had a hit with it in 1964. It was perfect for Big Mama, who could play the harmonica for it.
Big Mama's health was not good for the latter stages of her life, with her weight, diabetes, and injuries from a car accident all took a toll. And, of course, the drinking. It was said Big Mama survived the later years on a diet of gin-spiked milk, and lost a great deal of weight. She died somewhat destitute in Los Angeles in 1984, just 57 years old. You can find a great collection of her music on
iTunes
and
Amazon
.