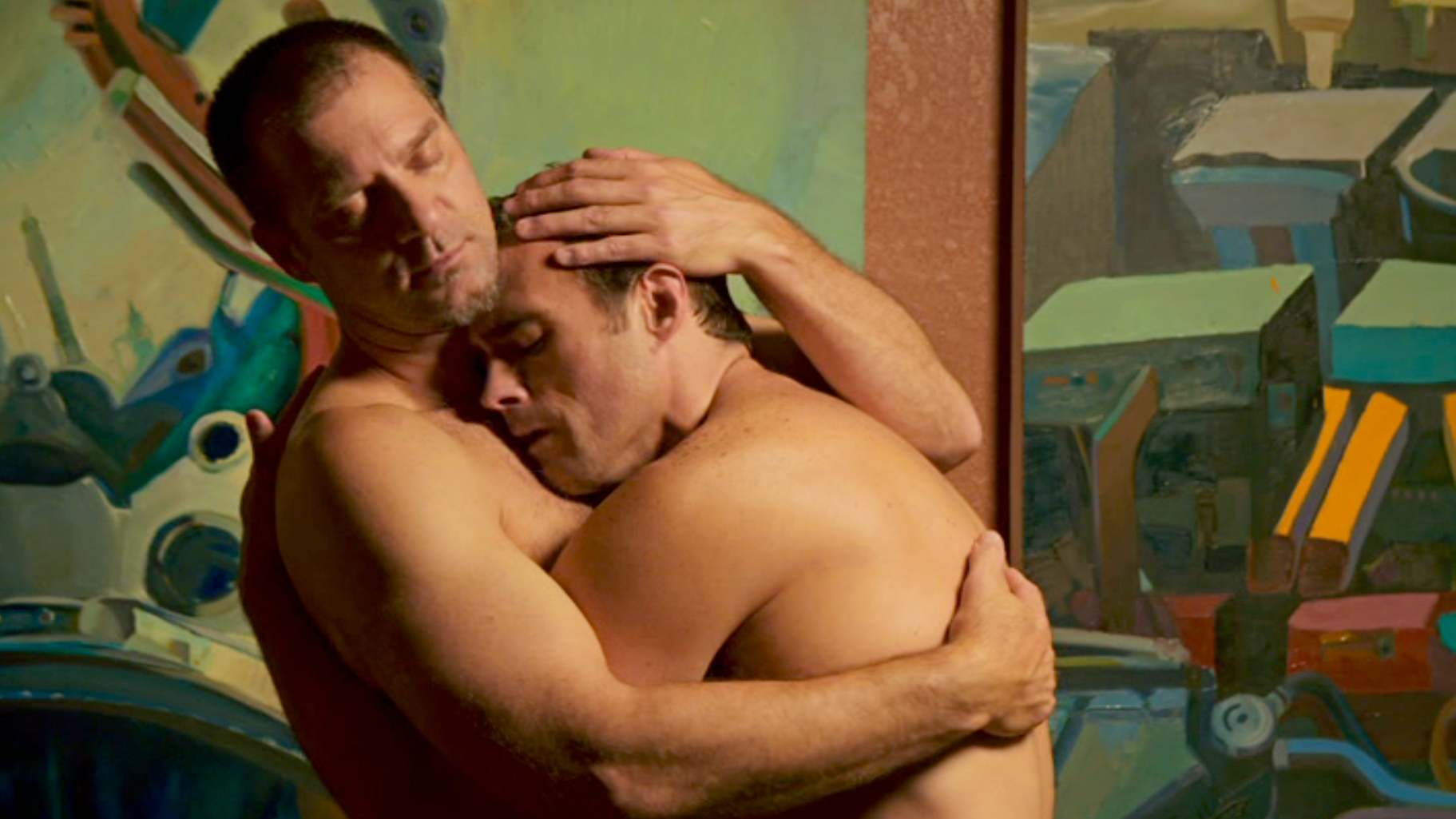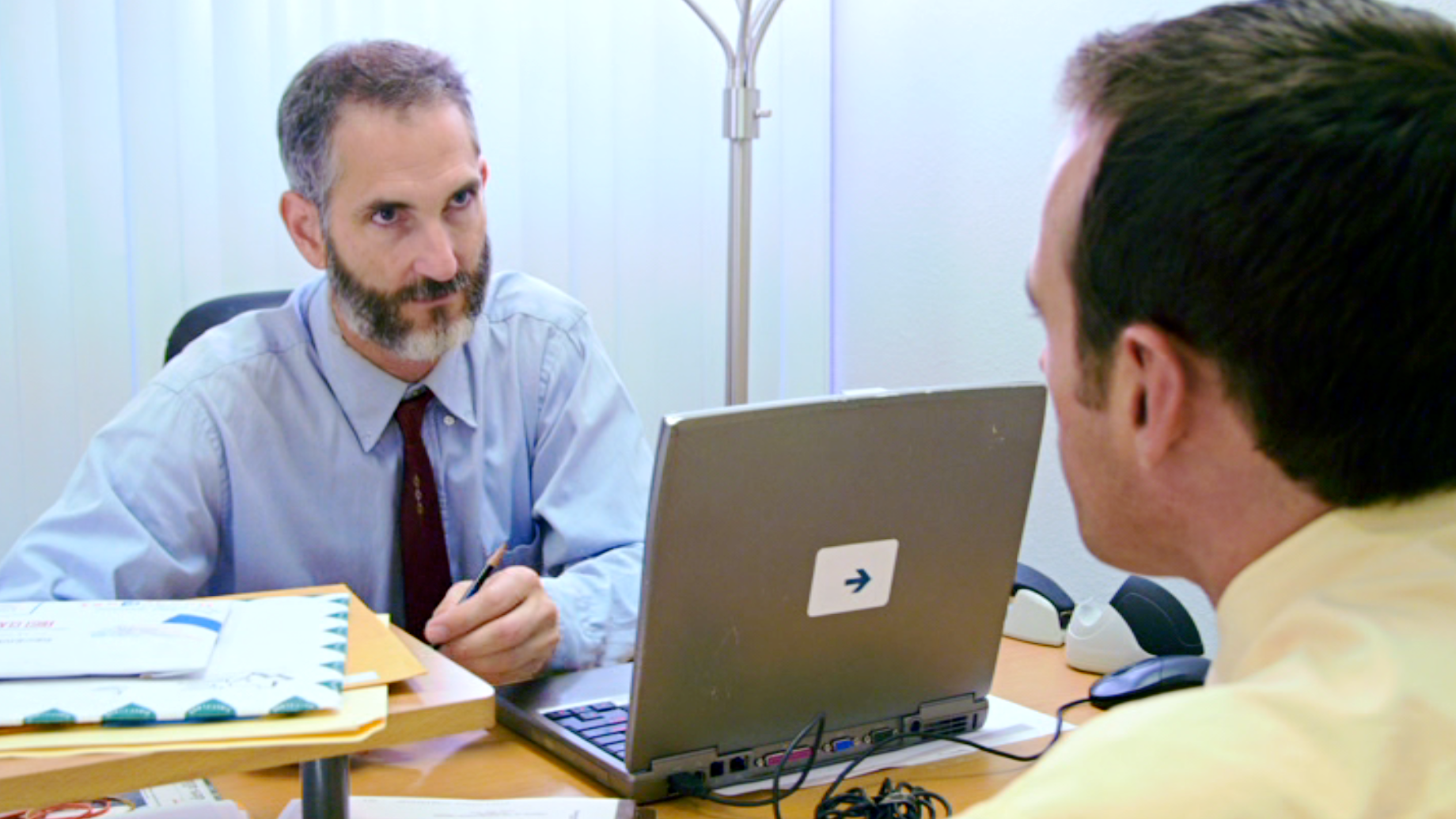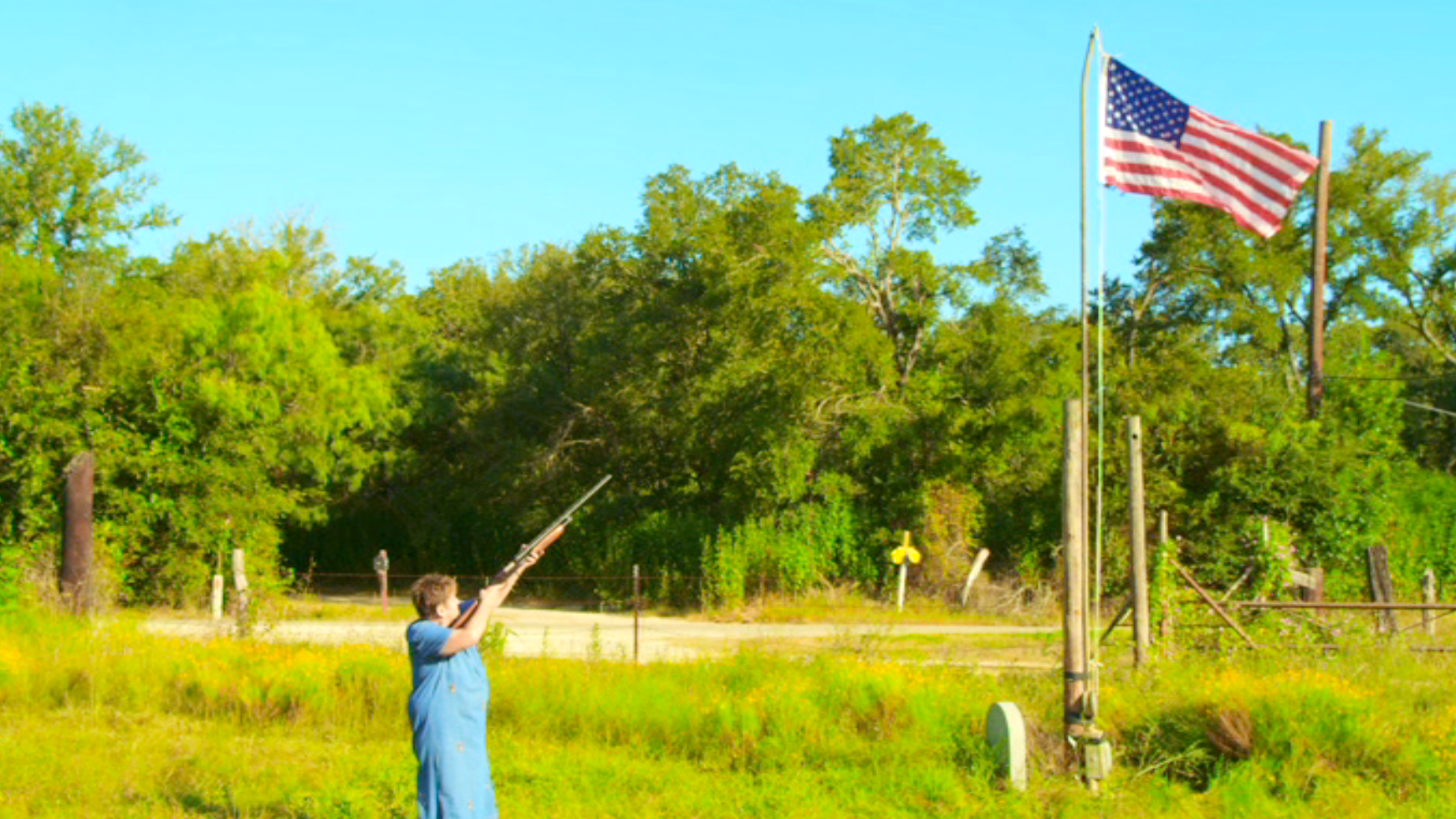 Abrupt Decision is the latest film from Silly Bunny Pictures, an independent production company with writer/director/actor Paul Bright exercising creative control. The film features excellent performances from Steve Callahan, best known for his great work in East Side Story, David LaDuca and Cynthia Schiebel, both of who have been in other feature films for Bright, the lovely Jaquelyn Lies, and another pair of Silly Bunny regulars, Peggy Mae Binn, and Matthew Burnett. As is always the case, Bright directs with a deft hand, telling a story of very real characters with no contrivance nor heaviness. The script, written by Paul, tells a great tale of people in real life situations that reflect our society today, with economic struggles in abundance.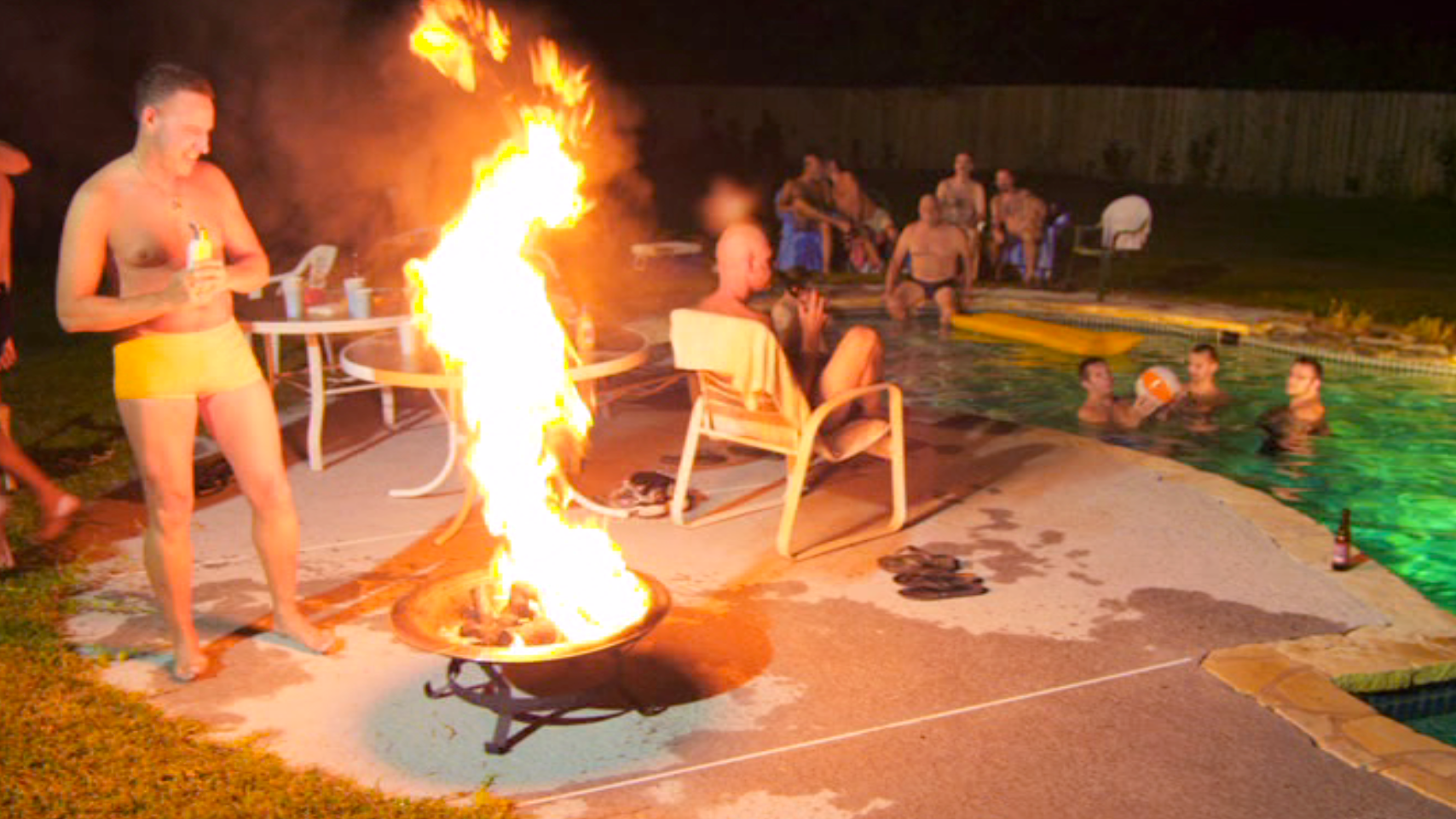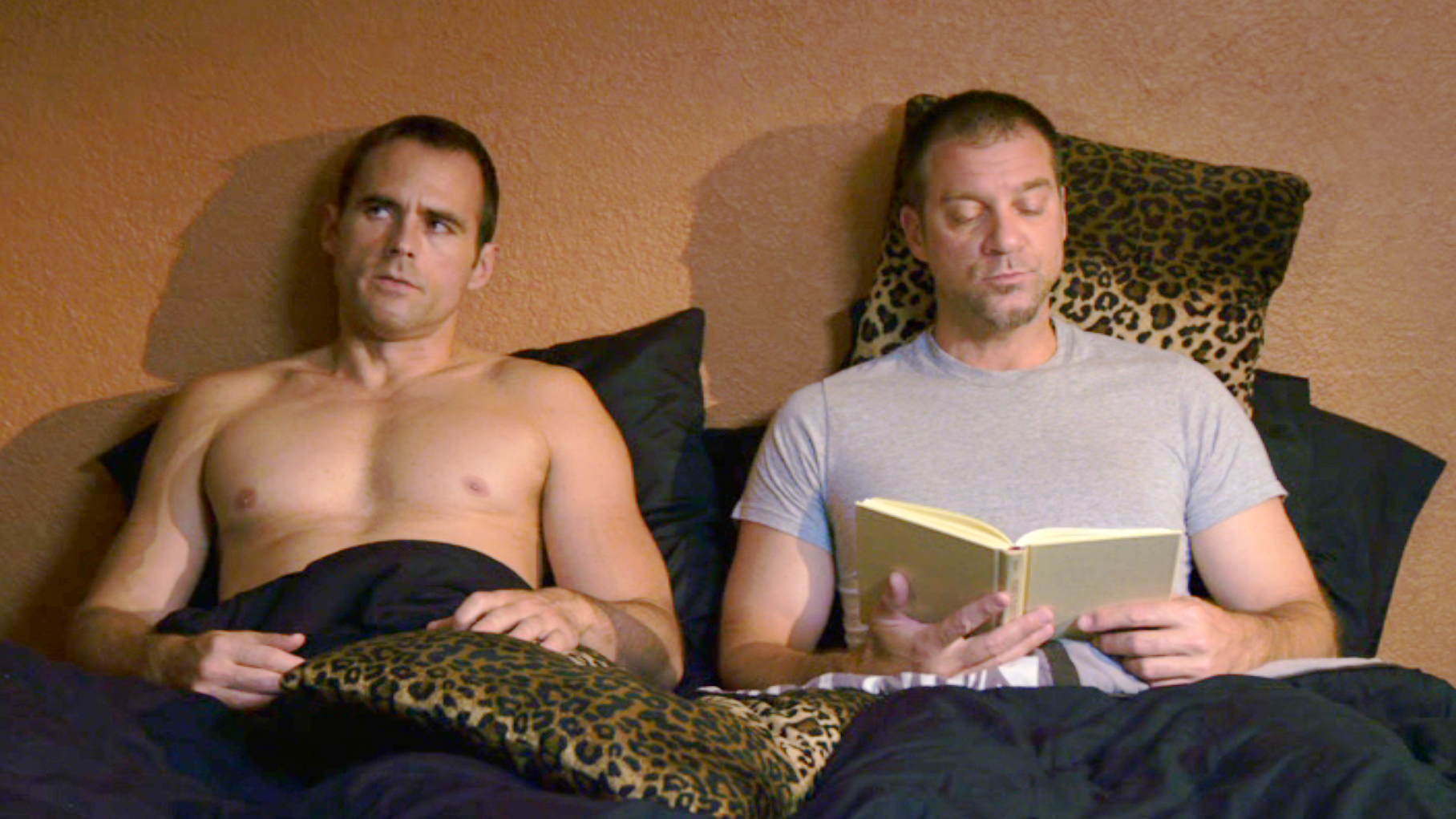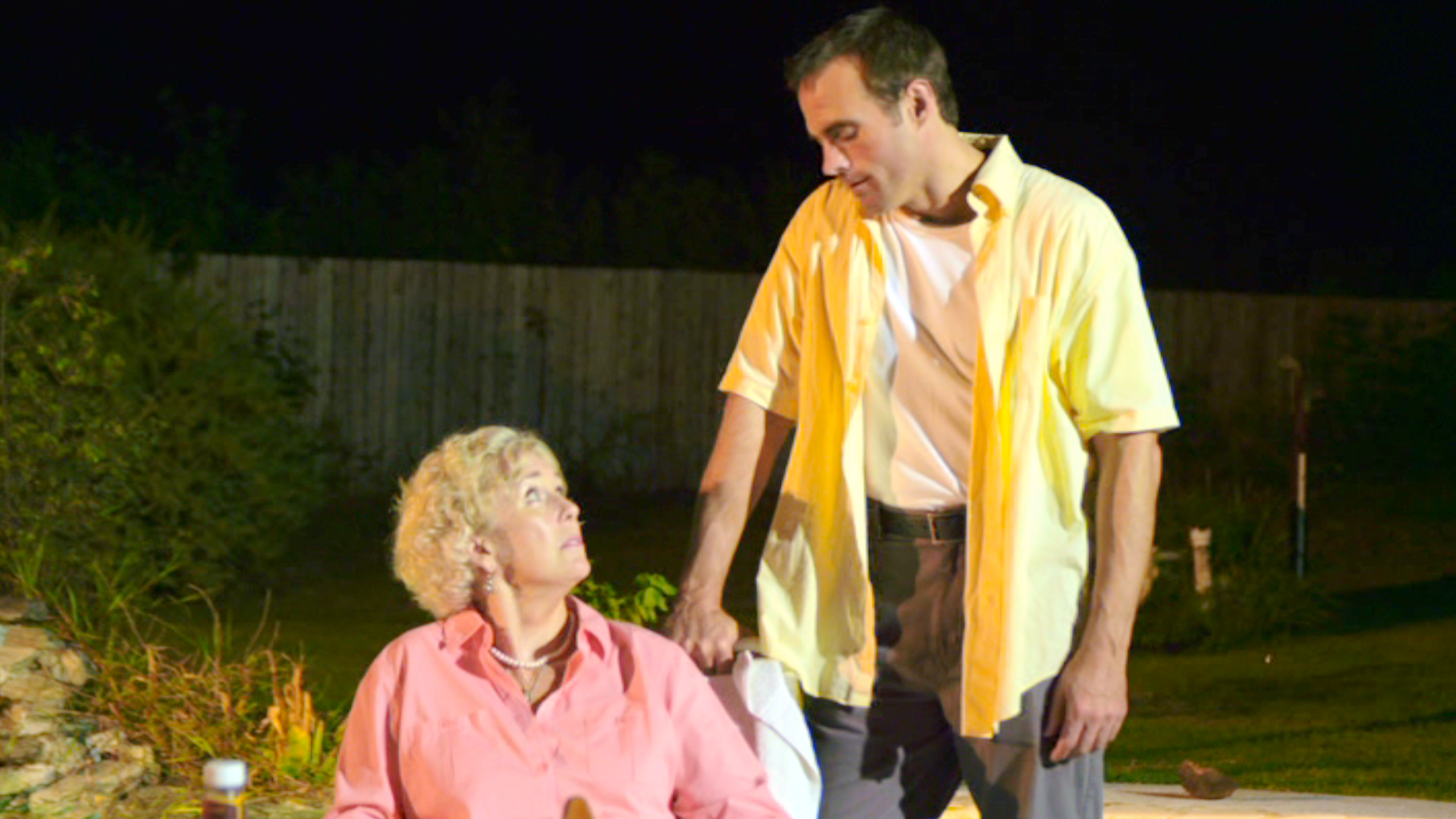 Denis (Callahan) not having a good time. Unfortunately, he doesn't realize it until it is too late. He is late for work, awakened by the neighbor and their morning gunshot. In a tough economy, he loses his job when he is fired by his boss (Bright). He comes home to discover his boyfriend Milosz (LaDuca) is far from happy, his mother (Schiebel) visiting, and a party full of impatient men waiting for mama to leave to get naked in the pool. He blurts out his jobless state, surprising all.
As Denis approaches middle-age, he is obviously in crisis. He is looking for a job, searching for a true purpose, and maybe how to rediscover love. While out looking for a job, he stumbles across a pet shelter, and thinks about getting a puppy, as his mother suggested. He goes home to think about it, and builds a dog house. Milosz is not impressed with the idea, yet Denis plods on. When he returns to the shelter, he finds out 'his' dog has been euthanized.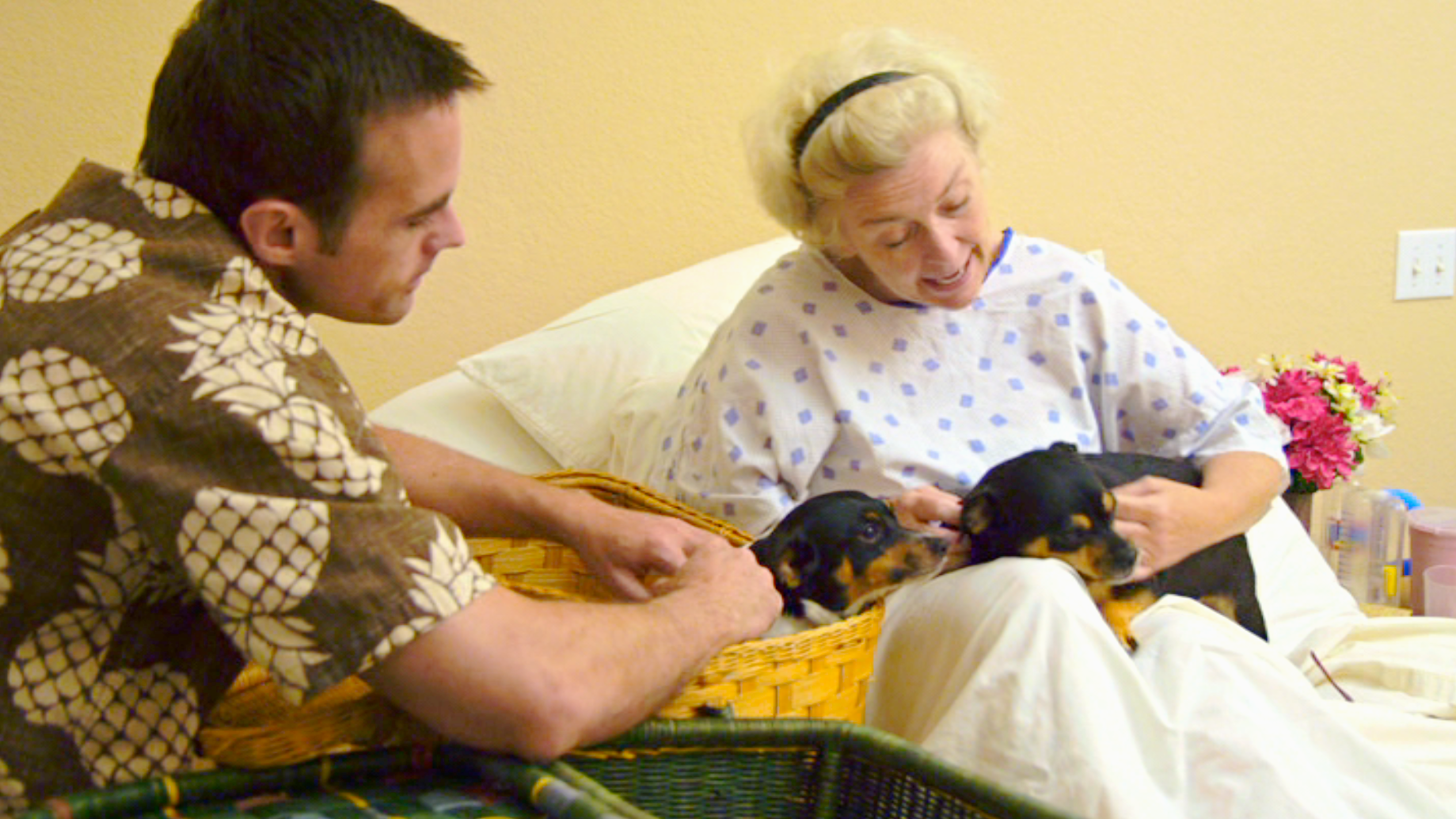 After several failed interviews, Denis decides to try working from the home. Soon the pressures of the situation take a toll on the relationship. The more time they spend together, the more Milosz and Denis seem to be at odds. Soon Denis' turmoil drives him back to the shelter, and saves the next two dogs. And then he must rush to the hospital. He gets arrives with the two dogs fresh from the shelter. This immediately cheers up his mother, the patient. The next day, she demands to see them again, watching her 'grandchildren.' As pressures continues to escalate, Denis must make his abrupt decision. But it is in perhaps his darkest hour that Denis must figure out a plan to rise again. And he does so with a growing family of dogs. It seem like the dogs offer a lifeline for Denis, a calming force in a rather tumultuous time. But can the pets, who Denis adopted to keep alive, save Denis? You'll have to watch to see how it all turns out. Here is a trailer for the movie.
Abrupt Decision reminds me that when the world is lets us down; be it family, loved ones or career, the love of a furry friend can save us. We might think of them as rescue animals, but in truth, it is they who save us. They rejuvenate our tired soul, and nourish our hearts. And very much like the shelter dogs in the film, Abrupt Decision lifted me up in a warm embrace.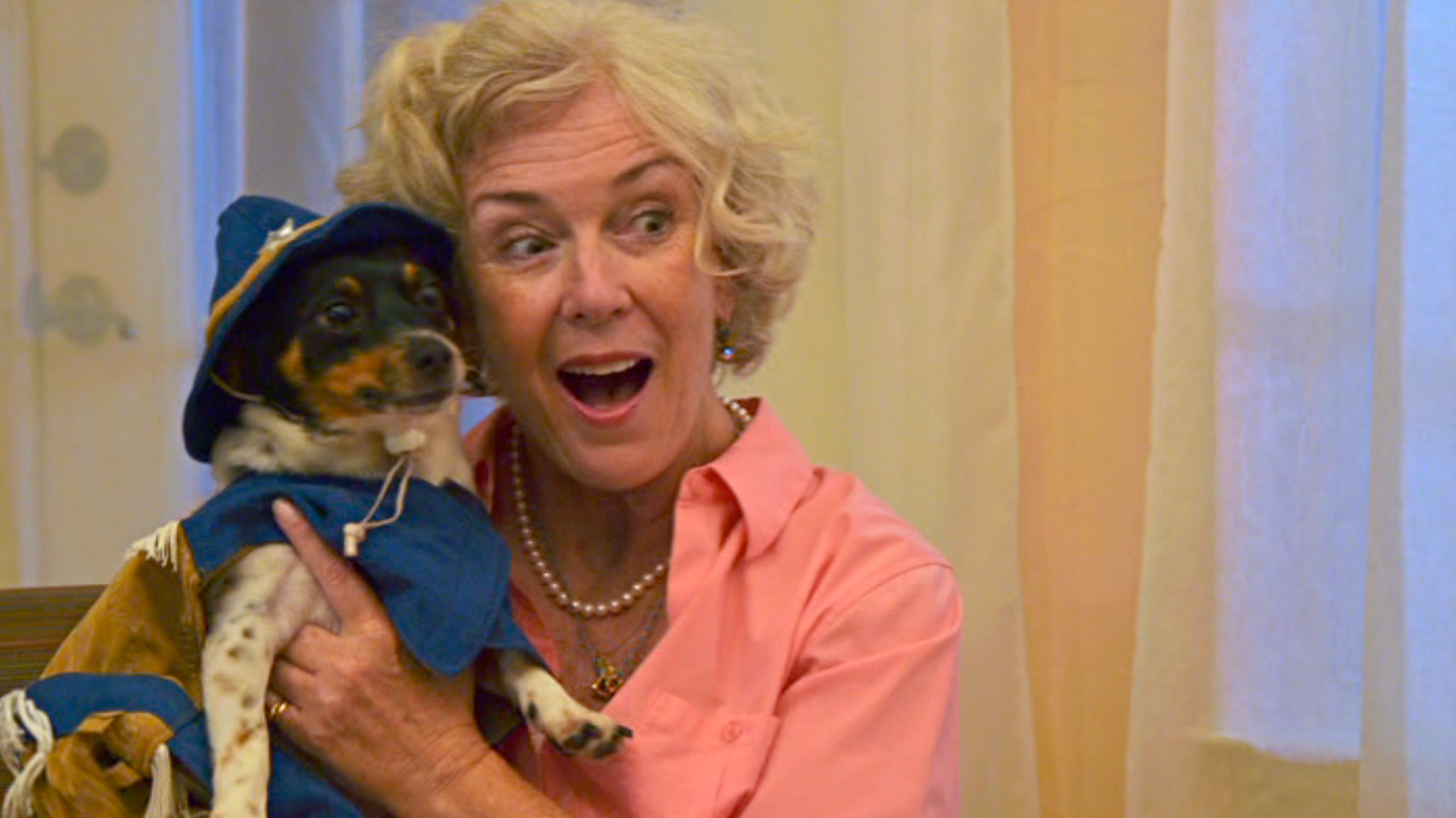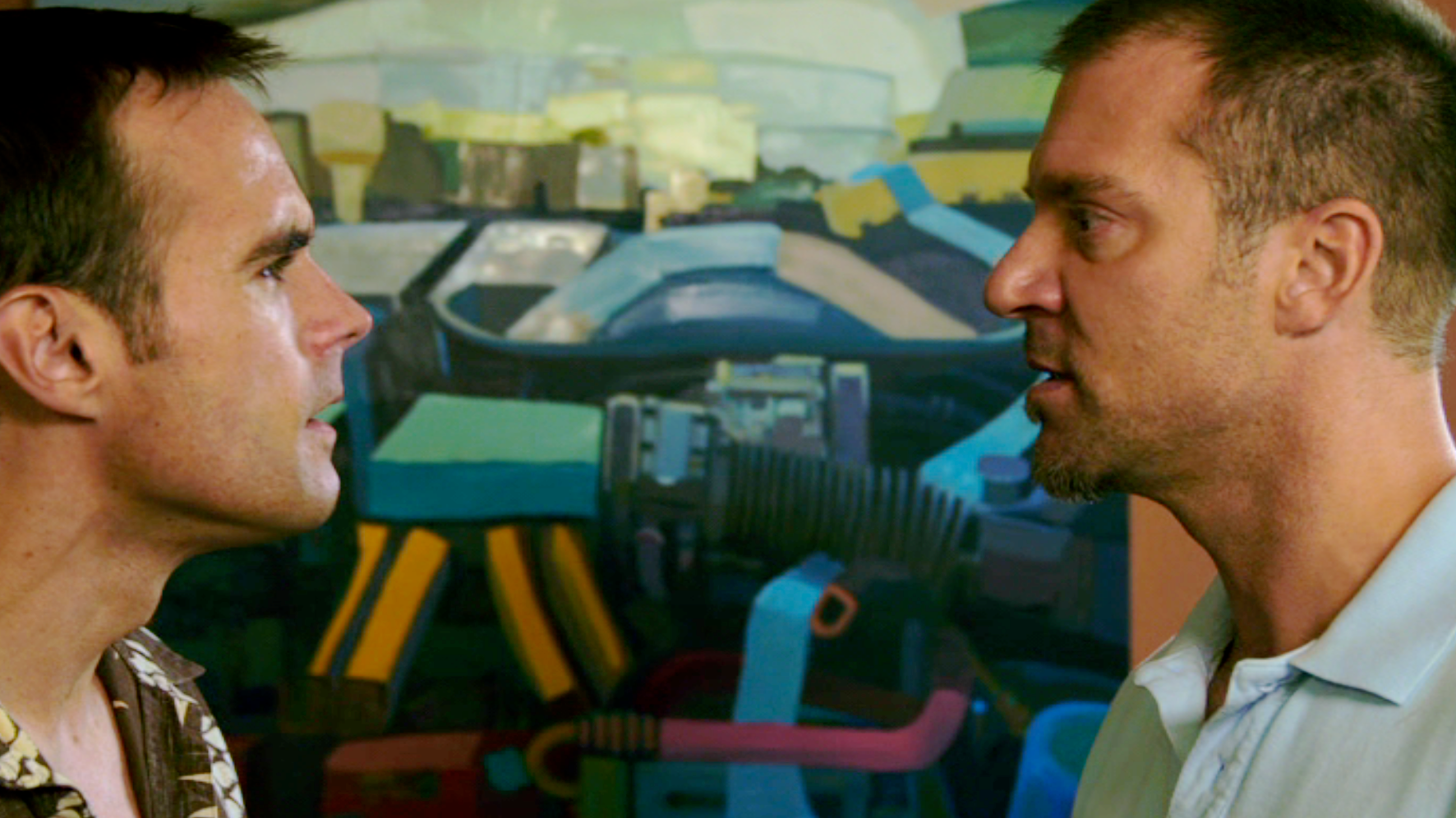 I was particularly happy when I DVD arrived, for this marks the first time I have ever been featured as a reviewer on the cover! I had received from Silly Bunny Pictures sent me a screening copy to review. It is quite an honor, especially since it is a production company and director I respect highly, since seeing the premiere feature, Angora Ranch.

For more about Abrupt Decision, you can find the official website
here
. The DVD has several special features, including interviews with the cast, behind the scenes clips, chapter breakdowns, and some nice short films by Silly Bunny Pictures. You can purchase the film directly from Silly Bunny Pictures
here
for just $12 + shipping. You can also find it on Amazon
here
, for a cost of $17.99.