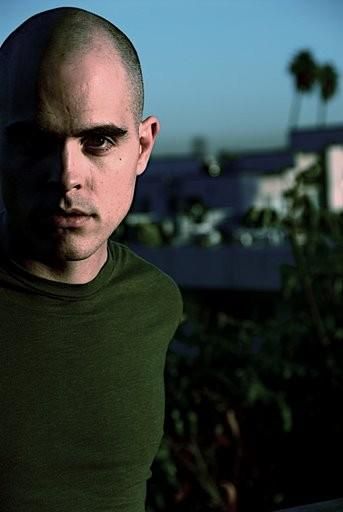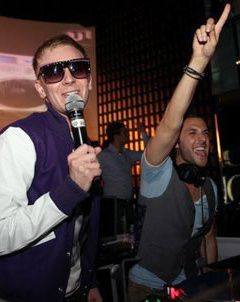 Clockwise: The Young Professionals; Christopher Dallman; Adam Joseph & DJ Alex Kassel; and Jimmy Somerville.
Tonight's party songs are inspired by the first one, the first live performance of the TYP Band, aka The Young Professionals. The band is made up of Israeli musicians Ivri Lider and Yonathan Goldshtein, and they only recently put out the album of their first collaboration. Ivri Lider is a perennial favorite of mine, and his music has often appeared on this blog. And I have been known to speak of my undying love/lust for Ivri, too. Well, this performance is a mash-up of three songs off the debut,
P.O.P
,
With Me
, and
Wake Up
. This is The Young Professionals and
We Should Be Dancing
.
You can find this on
their Online Store
and on
Amazon
.
Christopher Dallman is another favorite of mine and of the blog. A while ago, he released a song supporting the Marriage Equality movement around the world. Of course, Dallman has a vested interest in the movement, for he not only supports civil rights and equality, he also has a loving marriage with Josh. So hear him sing from the heart on his
Anthem
, with a Radio Edit by RadBoy.
You can find the original song on
iTunes
and on
Amazon
.
I know nothing about the band Blue Ray, save they hail Scandinavian in origin, and have a great edit on the track
You & Me
. Of course, I don't know how you could go wrong with the vocals of Jimmy Somerville, singing his amazing song, sampling the chorus form the great Bronski Beat song
Why?
. Here is Blue Ray feat. Jimmy Somerville and
You & Me
.
You can find the latest EP from Jimmy Somerville,
Bright Things
, on
iTunes
and on
Amazon
.
Last summer, another of my favorite artists took advantage of working with a DJ to make some great music. I have loved the music of Adam Joseph since the first hearing of
Flow With My Soul
, and I keep coming back since. Last summer, he announced a collaboration with DJ Alex Kassel, and the fruits of their labors, three songs. This is the first of them, so give a listen to Alex Kassel featuring Adam Joseph on
Chasing The Dream
.
You can find this on
iTunes
and on
Amazon
.