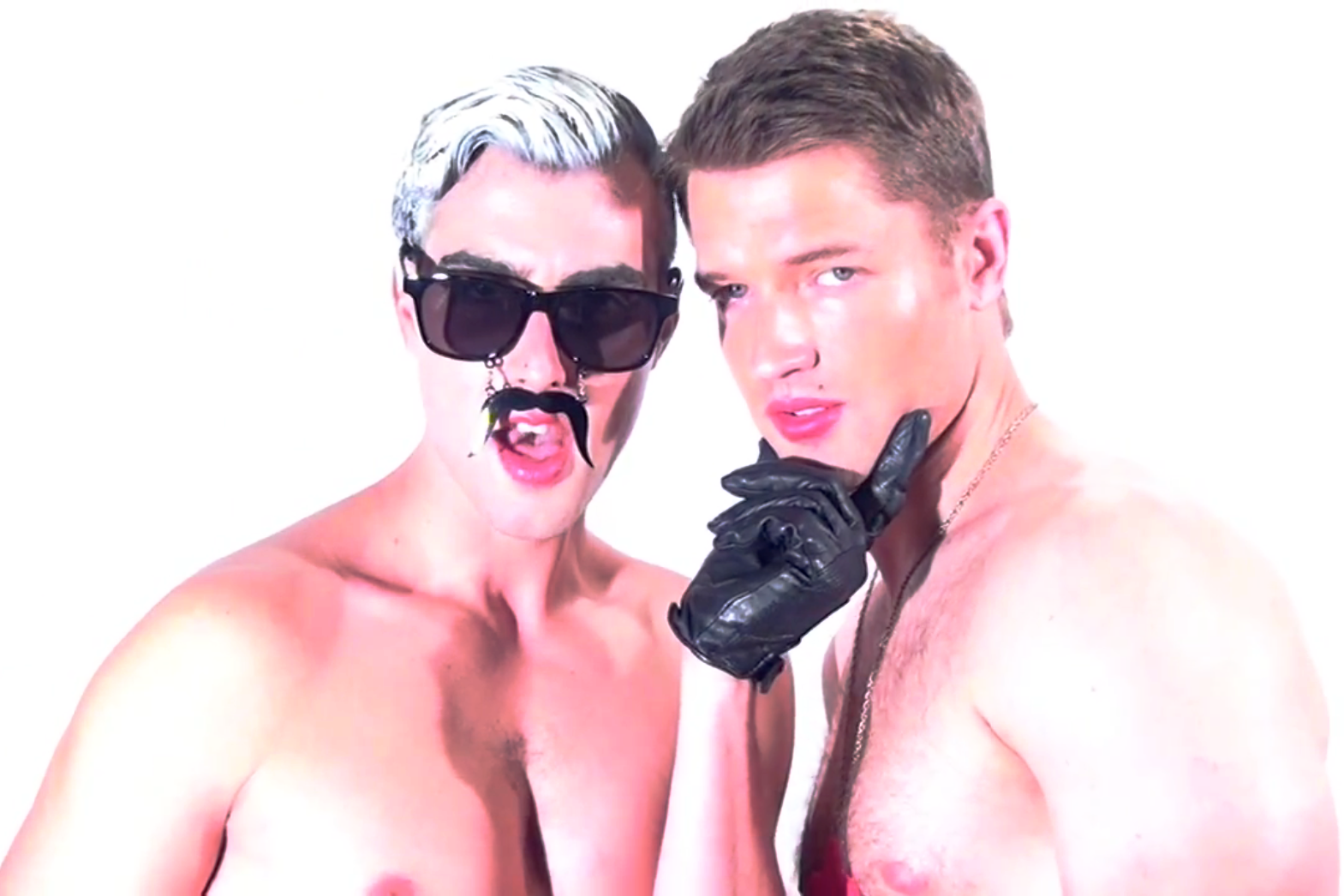 Out and Proud singer/songwriter Matthew Duffy released a new video for his latest song,
Man Out Of U
. The video features Ronnie Kroell, the out contestant on the first season of
Make Me A Supermodel
on Bravo. He has continued to work as a model, as well as appear at Pride Festivals and other events. The video features the song written by Duffy which pokes fun at the roles within the society, not only the male/female roles, but also the sexual roles, and others that have formed. Give a eye and an ear to the video.
Matthew looks and sounds great, and Ronnie is every bit as cute as I remembered him. You can find out more about the music of Matthew Duffy by visiting his Facebook page
here
. You can find his music, including his recent cover of the Pete Shelley classic,
Homosapien
, on
iTunes
and on
Amazon
. And you can find out more about Ronnie on his official website
here
.