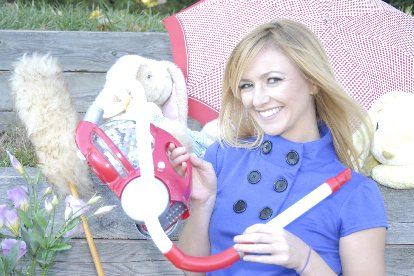 I met Flo Anito when I was taking part of the music video by Tom Goss for
It's All Over
. The shoot was taking place in Washington, DC, in a park. Flo played the part of the jogger in the park, and later a guest at the backyard party. I can't be sure, but I swear she is checking out Tom's butt in that video...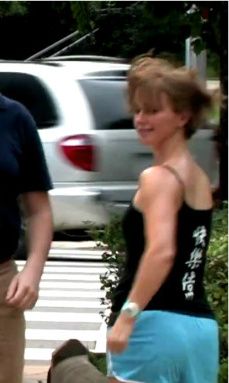 During the shoot, I enjoyed talking to her, and shared some laughs. She was quite nice, smart, and quite funny. At some point, there was a CD playing in the garage of the party shoot, and I thought it had an interesting sound. It turns out, it was Flo's CD,
No Dustbunnies
. Honestly, I had forgotten about it, until I recently saw a new video was posted, for the song
Uh Oh!
Flo's vocals are a combination of styles and sounds, like Kate Bush with a total American spin. There is an exuberance in her music, a real joy. On first listen to her album, I had an immediate infatuation with
Change My Life
,
Uh Oh!
,
Mean
, and the title track. I managed to find
No Dustbunnies
, and will be happy to share it with you.
Flo Anito's album,
No Dustbunnies
, is available on
iTunes
and on
Amazon
. You can find her on the web at her official website
here
.