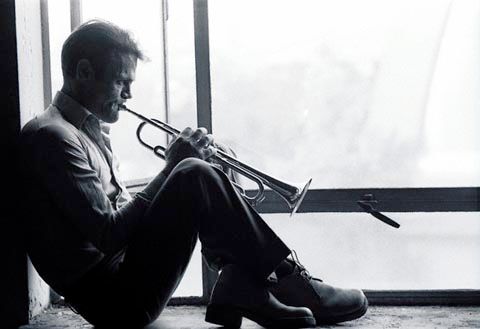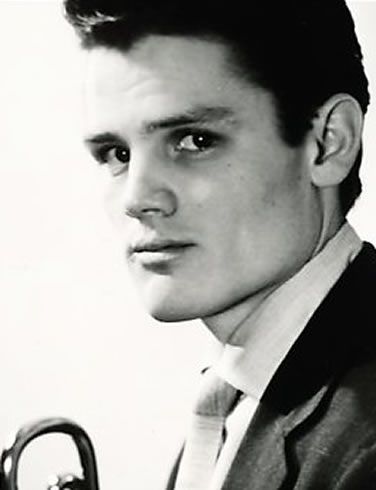 While trying to decide what to post about this Saturday morning, I have to admit to struggling a bit, not quite sure what direction to pursue. So I slipped through some YouTube clips, and it came to me. What we could all use on this winter weekend is a little Chet Baker. I simply must do a fuller post about this talented and troubled man. For those who might not have heard his story, Chet Baker was born and raised in Oklahoma, the son of a professional guitarist. It is there he started to learn the trumpet. After leaving high school at 16, Baker joined the Army, and was stationed in Berlin. Soon he left the service, and studied music in Los Angeles. Soon he returned to the armed forces, only to be called once again to music, first in the Army band, and then obtaining a discharge. He quickly became a top session player for jazz greats like Stan Getz, Vito Musso and Charlie Parker. By the early 1950s, he joined the Gerry Mulligan Quartet, and they were an instant success.
Much later in his career, Baker recorded a popular song with music by Fred Karlin and lyrics by Dory Previn. His version of
Come Saturday Morning
is a delightful, dreamy recording.
Baker's chiseled features and dashing good looks made him an instant star. And his strong talent only made him shine that much brighter. It wasn't long, however, before his demons started dancing to his music. Baker has a big issue with drug addiction, and most people knew it. It would be a struggle or him to the very end of his life. But in 1954, when his career was just starting to go into overdrive, he recorded the album
Chet Baker Sings
, which featured the man not only playing the trumpet, but as vocalist as well. He recorded the Hoagie Carmichael hit
I Get Along Without You Very Well (Except Sometimes)
.
You can find the music of Chet Baker almost anywhere music is sold. You can find a Greatest Hits collection of iTunes
here
, and on Amazon
here
. If you don't own some, you might want to give it a try.