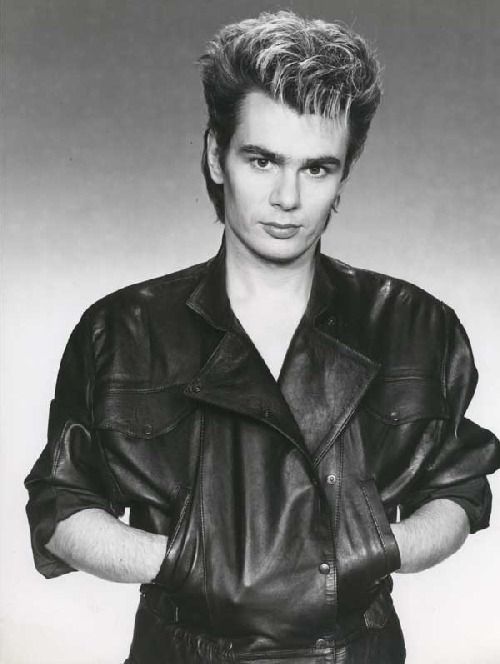 Clockwise: Lloyd Cole; Haircut 100; Nik Kershaw; and Fine Young Cannibals.
As we take one last breath before going out tonight, and try to not let the last day of work get us down, I thought I would offer up some of the music I was listening to about 30 years ago, give or take a year or two. I will start with a singer/songwriter I loved back then, and still love today. That would be the delicious
Lloyd Cole
, here performing with the wonderful group,
The Commotions
. It is so amazing, for I did purchase his latest release,
Broken Record
, in 2010. But now, we are going back to 1985, and enjoy Lloyd's
Lost Weekend
.
There is something that is just far too delicious about the music of
Haircut 100
, and the amazing Nick Heyward. I loved their yummy Pop music. I fell in love with
Favourite Shirt (Boy Meets Girl)
in 1981. And the following year, they had the coolest song of them all,
Love Plus One
. You can't help but move when you hear this!
I won't like, I had such a crush on
Nik Kershaw
. I first discovered him when I heard
Wouldn't It Be Good
, an amazing song he released in 1984. The song had me running to the import store, and buying his album. It was then I heard the song that would quickly become my favorite, the intricate
Don Quixote
. Some 28 years later, and I can say that Don Quixote is still a favorite of mine. And I still have a bit of a crush on Nik!
There is something about the music of
Fine Young Cannibals
that is ultimately sexy and sultry as hell. Roland Gift's voice is just amazing to hear, with nuance and a nod to earlier rock 'n' roll music, but certainly looking forward to a new and exciting combination of sounds. I remember hearing
Johnny Come Home
for the first time in 1985, and actually getting excited, and wanting to own the album.
You can find all of the music on both iTunes and Amazon.
Lloyd Cole & the Commotions
iTunes
and
Amazon
Haircut 100
iTunes
and
Amazon
Nik Kershaw
iTunes
and
Amazon
Fine Young Cannibals
iTunes
and
Amazon
Countdown to the weekend has begun...