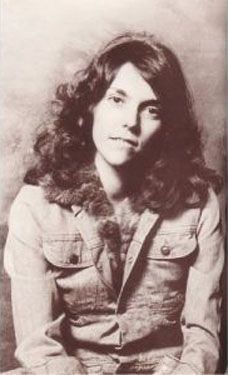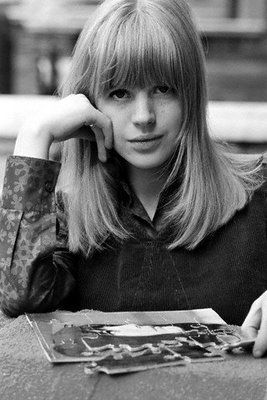 Clockwise: Karen Carpenter; Marianne Faithfull; Emmylou Harris; and Judy Collins.
After listening once again to the first entry of this post, I was inspired to seek out other covers of Beatles songs, and found some incredible performances by many gorgeous voices. There are way more than the four that I post here, but picked these because of the purity of the voice, and the honesty they brought to the table that made them stand out. So I will start with Karen Carpenter's haunting version of
Ticket To Ride
. The song, written by Paul McCartney and John Lennon, was a hit for the Beatles in 1965. In 1969, it became the first song Richard and Karen Carpenter had on the Billboard charts.
You can find
Ticket To Ride
, both the single and the album, on
iTunes
and
Amazon
.
A stalwart on the folk scene for the last 50 years, playing in coffee houses since the early 1960s. In 1967, she released her first album,
In My Life
. It had songs from some of the top writers of the 20th century, from Bob Dylan, Bertolt Brecht, Kurt Weill, Leonard Cohen, Jacques Brel, Randy Newman, Donovan, and, of course, John Lennon and Paul McCartney. In fact, the stunning singer used the Beatles tune as the title track. Here is Judy Collins singing the great ballad,
In My Life
.
You can find
In My Life
, both the single and the album, on
iTunes
and
Amazon
.
The stunning Marianne Faithful sang a beautiful version of the Lennon-McCartney song
Yesterday
in 1965. This was before she was having affairs with The Rolling Stones, before she discovered the joys and pitfalls of the 60s drug culture. It was when she was a beautiful girl, with a lovely voice, singing an early cover of a song that is perhaps the most covered song in the history of recorded music.
You can find
Yesterday
, part of her Greatest Hits collection, on
iTunes
and
Amazon
.
At times, there is just a very fine line between Country and Folk, a line that has often been blurred. You could easily say that an artist like Emmylou Harris has not only crossed that line, but made it useless. The brilliance of her tone, the amazing phrasing she has, all makes her an amazing artist. And in 1975, she released an album that included
Here, There and Everywhere
, a song written by Paul McCartney, but credited to the Lennon-McCartney catalog. Elite Hotel was an amazing album, and the cover was just beautiful.
You can find
Elite Hotel
or the single
Here, There & Everywhere
, on
iTunes
and
Amazon
.