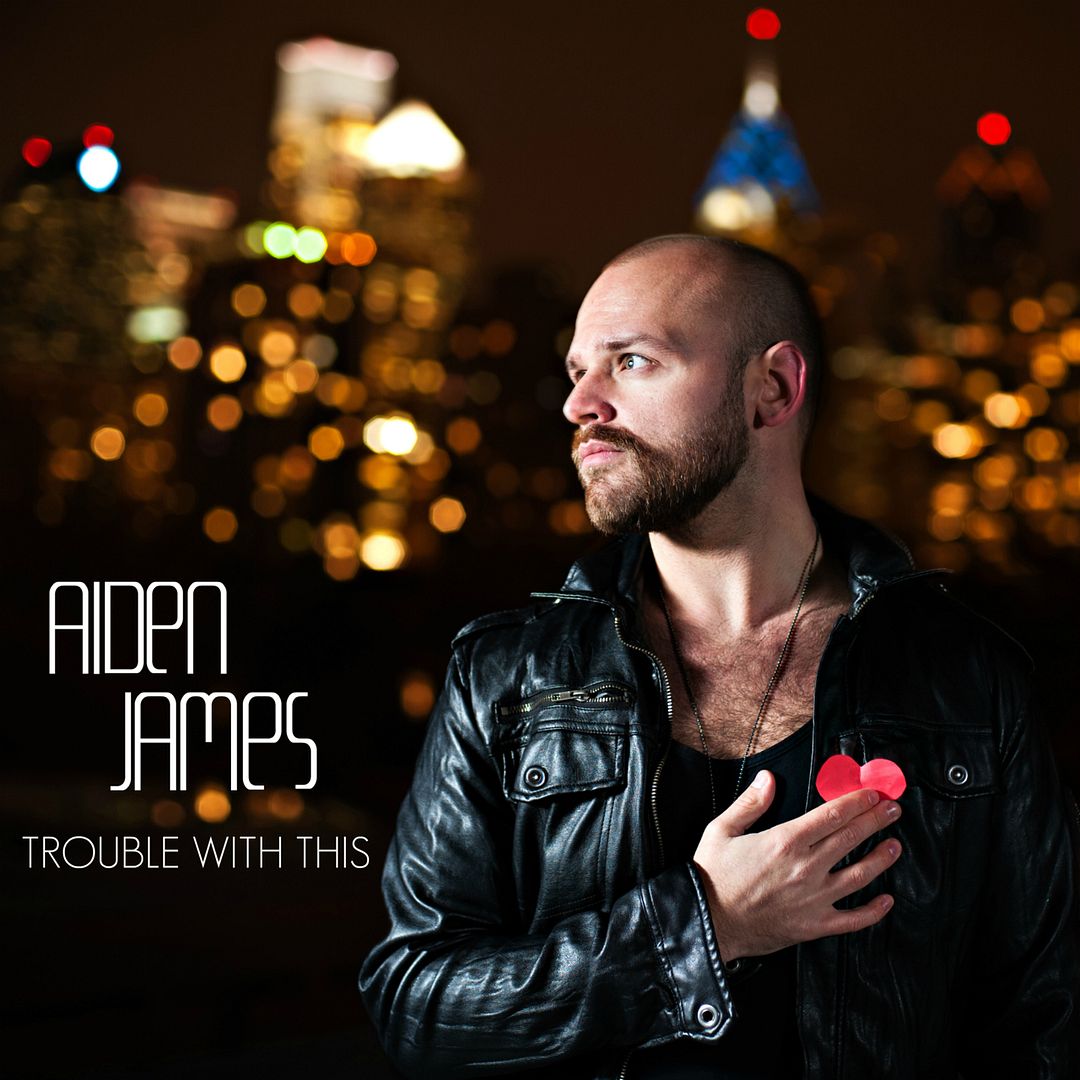 Trouble With This
, the new album from songster Aiden James, is available for purchase today, January 2, 2012. I be on iTunes as soon as I can. I love me some Aiden James. You can find it on
iTunes
and on
Amazon
.
The album includes 12 songs, all fantastic! Aiden has a new sound, and I am quite enjoying it. This collection has a electronic, Poppy sound that is infectious. There is a sweet retro feel, like someone was just listening to the early Euro-Pop of Depeche Mode or Yazoo. There is a frothy light touch, but the unmistakable vocals still maintain a warmth and depth few can match. Give a listen to the first single,
Best Shot
.
James also lays a different take on
Gonna Hurt More
, a little moodier, less bound by guitar, and ready to fly. The same could be said of
Snapshot
, a song that maintains the sweetness of the narrative, but grows on the album. There is a bounce and joy to
Touch Your Heart
, a song that combines the innocence of 1964 with the light touch of reggae and the warmth of new love. There is so much to be excited about, all I can say is buy it, buy it now! You wanna know what my issue is? I can't find an ounce of trouble on
The Trouble With This
...
And don't forget, you can still purchase Aiden's amazing cover of Lady GaGa's
Edge of Glory
, given an amazing cover with Aiden's gorgeous voice and a ukelele.
You can purchase Edge of Glory
here
. And you can buy and download
The Trouble With This
from
iTunes
or
Amazon
.