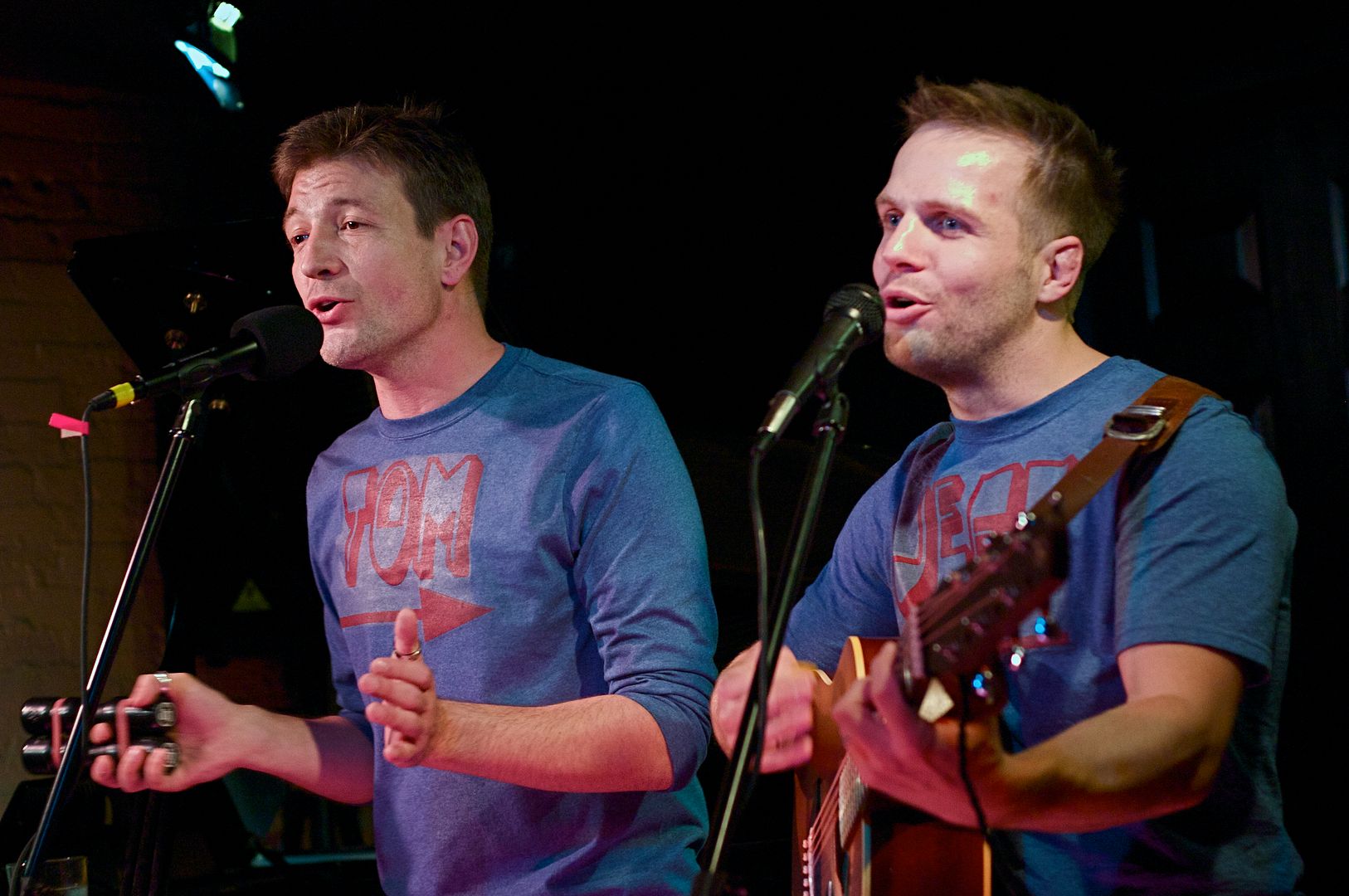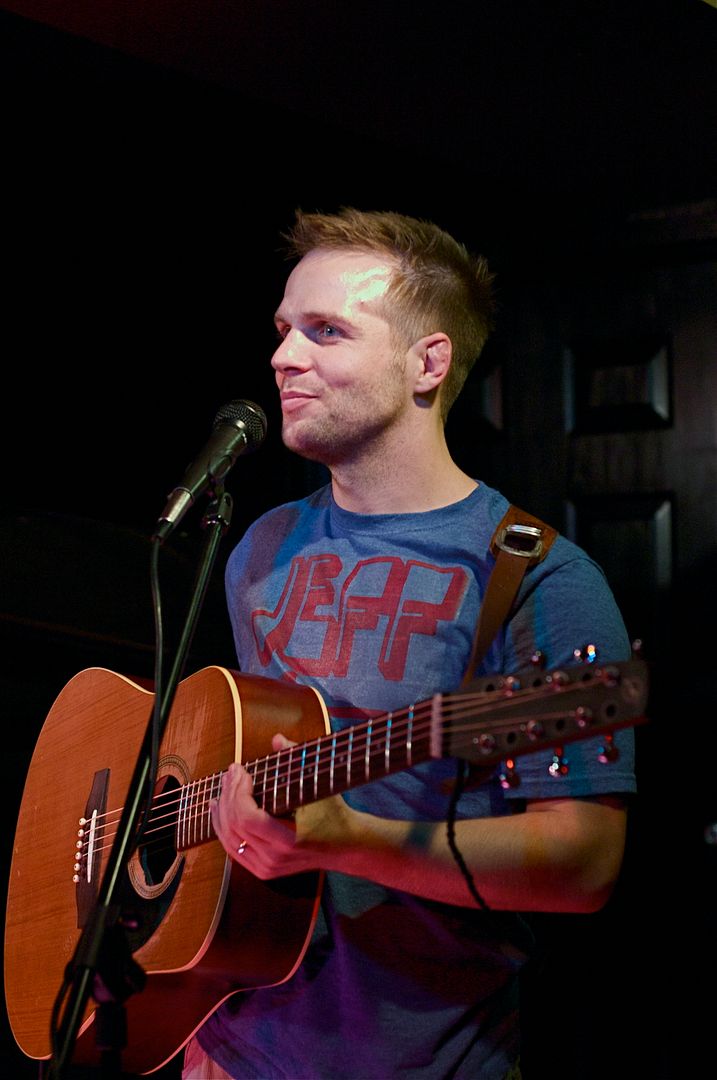 I recently had the pleasure of going to see Tom Goss performing live in Washington, DC, alongside DC performer Jeffrey Johnson in a show called
Under The Covers
. The show was serving a couple of purposes: Tom and Jeffrey have been talking about doing a show together for some time, and Tom had a chance to preview his latest video,
It's All Over
, to those near and dear to him. And, well, any time you get to see Tom Goss perform is a good day, at least in my book! So here is my preview of the show. Seeing this, I bet you wish you were there!
I hope to have complete videos and pictures up on the blog soon. The show is focusing on something Tom rarely does at live shows, sing cover songs. His catalog of fantastic original songs is big enough that with each show, there are still some of his songs I don't get to hear, and can only hope to catch next time. But this time out, there were just a couple of his songs, mainly songs by some of his favorite artists, as well as some great songs performed by Jeffrey Johnson, who had some charming and unexpected offerings. For more about the artists, you can find Tom Goss on the web
here
, and Jeffrey Johnson on the web
here
.