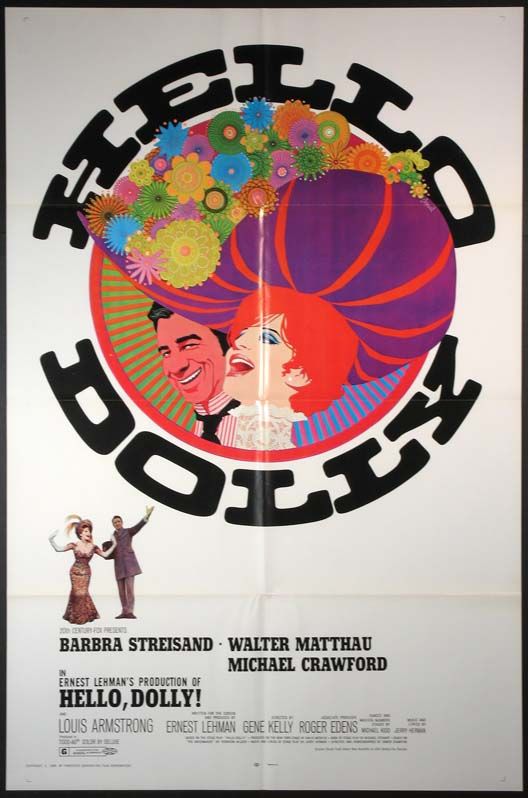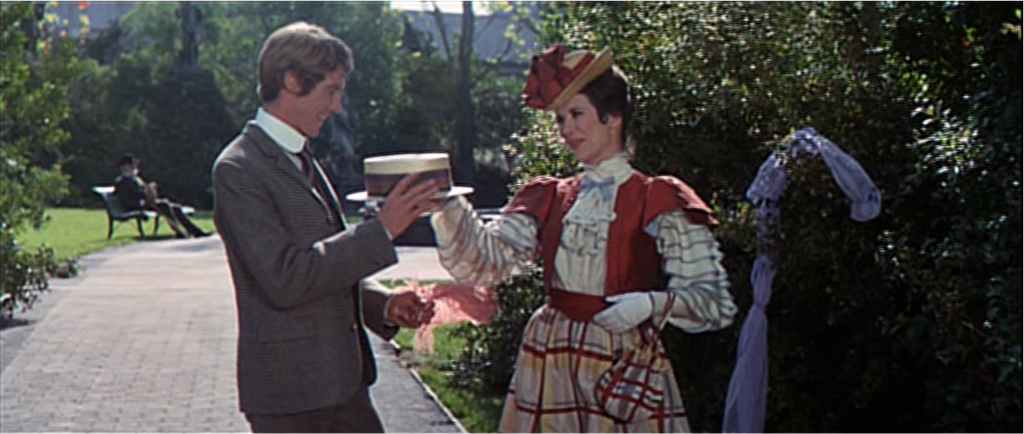 Above: Movie Poster; Michael Crawford & Marrianne McAndrew; Streisand, Tommy Tune, Crawford & Danny Lockin.
For your Sunday morning, I thought I would post a clip from the movie version of
Hello Dolly!
, directed by musical legend Gene Kelly and starring Barbra Streisand. The song,
Put On Your Sunday Clothes
, was written by the great Jerry Herman for the 1964 Broadway production. The movie was released in 1969, when Streisand was 27, and romantic lead, Walter Matthau, was 59. She played Dolly Levi, the widowed matchmaker from Yonkers, New York. Michael Crawford, who garnered much acclaim for the leading role in Andrew Lloyd Webber's Phantom of the Opera, sings the song, and is later joined by Streisand. If you look closely, you can also see the quite tall and thin Tommy Tune, a Broadway legend himself, playing Ambrose Kemper. He dances with Streisand in the park.
Have a great Sunday!