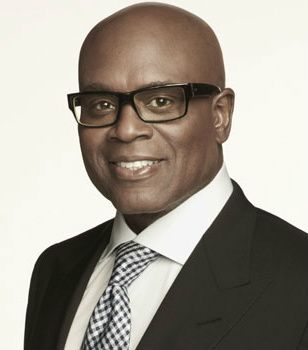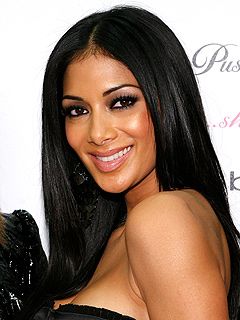 Left to right: Simon Cowell, Paul Abdul, L.A. Reid, and Nicole Scherzinger.
After the show last night, I picked
Stacy Francis
and
Lakota Rayne
to be in the bottom, with
Stereo Hogzz
close behind. There were also a couple of groups in the middle, which is never a safe spot this early on. Keep in mind, however, that neither of my pick for the bottom two was in the bottom last week. LOL! The show kicks off with a recap of last night, and then the Top 11 performed
Save The World
by the Swedish House Mafia. Nice song, could have done without this group cover.
After show performance, LA Reid speaks up that he was too harsh on Melanie Amaro, which is true. No one apologizes for being too easy on some of those acts last night... Soon, though, we see a recap of the performances, and it certainly reminds me that the judges should spend less time coming up with trite lines for Simon, and more time working with their acts... After a discussion of some convoluted contest I completely ignored, Willow Smith comes out to perform here latest single,
Fireball
. The single features Nicki Minaj, although she wasn't there performing.
Although Steve Jones teases about finding out which 9 acts are safe this week, we find out British singer Jessie J will be performing her latest single,
Domino
. It is actually quite a catchy tune, and unlike Katy Perry, she can really sing.
After some feeble flirting by Steve stiff-as-a-board (and not in a good way) Jones and humorous Jessie J, who brought an extra outfit for the announcer, it was time for a commercial break before the safe contestants are announced. Remember, they will put 9 through as safe, and the bottom two will perform for the judges, who will then make a choice. After the commercial, Paula comes out with the Groups, Nicole is with the Over 30s, L.A. is with the Boys, and Simon escorts the Girls. In no particular order, the Top 9 begin with
Stacy Francis
, followed quickly by
Astro
.
Melanie Amaro
is also safe, as is
Marcus Canty
. The next in safety is
LeRoy Bell
, and adorable
Rachel Crow
.
Josh Krajcik
is safe, making all the Over 30s through.
Drew
is also safe, making all the Girls through. The final entry making it through is
Chris Rene
, and leaves the two groups in the bottom yet again. For the second week in a row,
The Stereo Hogzz
are singing for survival, joined by another group,
Lakota Rayne
. One was in my bottom, the other a close runner-up. Once again, Paula has the privilege of introducing both acts. The first is
Lakota Rayne
, singing Jordin Spark's gorgeous
No Air
.
Well, that was somewhat unimpressive. The vocals were at times breathy and weak. Paula quickly introduces
The Stereo Hogzz
, who will perform Michael Jackson's
You Are Not Alone
.
Somehow, they manage to make it sound older than it really is. And I still find the voice of the lead singer to be really nasal, and a bit sharp. This puts it in the hands of the judges, and I don't know what they will do. I think ultimately, neither is particularly strong nor marketable, but I might keep the Country singers around just to have the genre represented. But I would have sent
The Stereo Hogzz
home last week, too... After a break, Steve Jones polls the judges one at a time, on who will go home. LA is up first, and Nicole votes to send the
Hogzz
as well. Paula abstains, and then chooses to send home
Lakota Rayne
. If Simon picks the Hogzz, they leave. If he picks Lakota Rayne, the group with the lowest number of votes will leave. Simon chooses to send home
The Stereo Hogzz
, and all we know about next week is that for the first time, an act not from Paula's category will be in the bottom. See you next week for the Top 10!