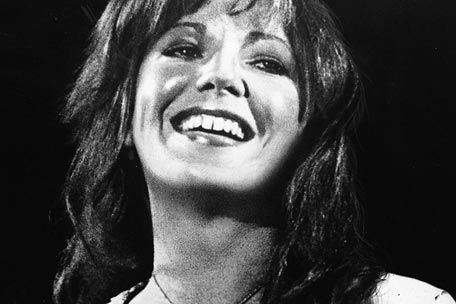 I just learned that on November 7, 2011, Andrea True, the singer behind the Andrea True Connection, passes away. She was 68. Andrea True first came to the public eye as an actress in the 70s. Well, that is only part of the story. Ms. True was an actress who was featured in adult films, and a successful one at that. As legend has it, she was acting successfully in adult films, and was brought to Jamaica to appear in some real estate commercials. While there, new leadership took over, and people could not leave with money. So she called a record producer, and spent her money to make an album, and fulfill a dream she had, and not have to leave the money behind. The producer showed up to Jamaica with a song ready for her. The result was the Andrea True Connection hit song,
More More More
. If the story is true, it is a great one!
In 1976, the song made it to #4 on the billboard Hot 100 in the US, and in the Top 10 in both the UK and Germany. It was also a staple in every disco out there, and they were plenty around, as it was the height of the Disco era. And Ms. True did not stop there. In 1977, she followed that hit up with
N.Y., You Got Me Dancing
, another great club hit. The song made it to #27 on the US Billboard Hot 100.
That was pretty much it for True, who returned to her previous job, staring in adult films. That didn't last long, and as she had a growth on her vocal chords, she could not try music again. So True retired from public life to live a more private one. Rest in peace, Andrea True.