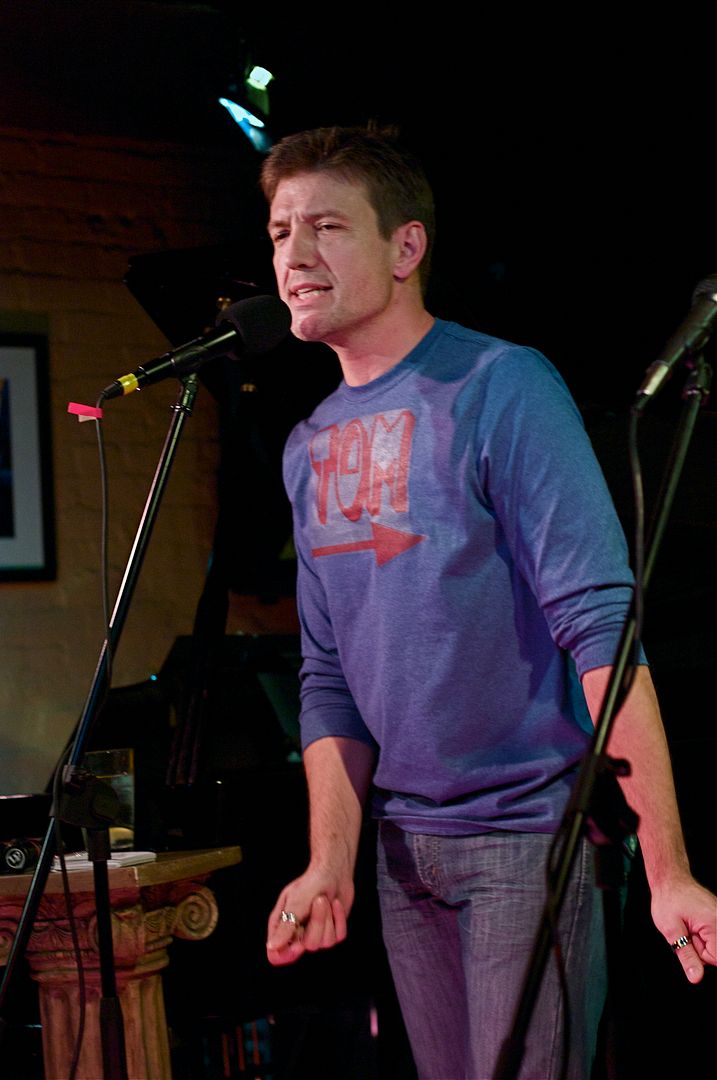 A few weeks ago, I had the pleasure of seeing yet another performer for the first time, something I just love. DC-based Jeffrey Johnson shared the billing with Tom Goss at the Black Fox Lounge. They put together
Under The Covers
, a show littered with some of their favorite songs, making for an eclectic playlist. And that would be clearly shows in my favorite selection by Jeffrey on the evening,
Easy Money
. I remember when Rickie Lee Jones released her debut album in 1979, cause I purchased it. This song along with
Coolsville
were my favorites from the album. Here is Johnson's wonderful performance.
Another favorite of mine was Jeffrey's cover of the Bessie Smith tune,
Kitchen Man
. There is a delicious and bawdy quality to the song, and Jeffrey delivers it perfectly, with a flirty wink reminiscent of vaudeville.
They also planned to duet on several songs, and this next clip is from one of those very special performances. The evocative and touching
Why Should The Fire Die?
by the folk band Nickel Creek. While the original had more of a Roots music feel, the aching in this version is palpable.
For more about Jeffrey Johnson, check out his official website at
here
. This evening, I will have clips highlighting Tom Goss' performance.