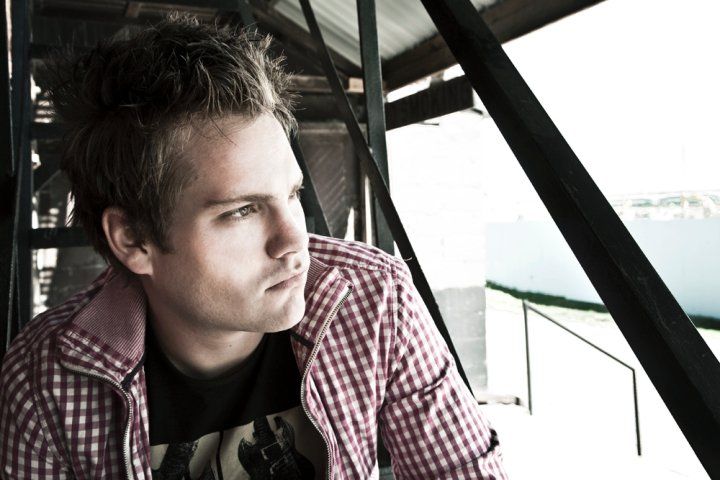 Before he was voted Canadian Idol, a young Theo Tams was a student at the University of Lethbridge, majoring in both Classical Music and Psychology. In 2005, he recorded and released
Unexpected
, an EP that has been out of print for some time. (I will admit I got my copy last year, via a cool Canadian connection who had Theo's permission to get it to me.) In 2008, he auditioned for Canadian Idol, after taking a break from school to pursue a career in music. In September of that year, Tams was voted the winner and began work on
Give It All Away
. I love the album, and have openly whined about the need to import the album, as it wasn't available in the US.
So imagine my delight when I discovered Theo's
Unexpected
just became available to the American audience on iTunes! The 5-song effort includes the gorgeous ballad,
Broken
. I love this song. When I heard him sing it live, I got a bit choked up. Cause I've been there. We all have.
The EP begins with
Let Go
, a song that skirts the edges of anger and disappointment, yet still delivering a soaring chorus. On
One Of Them
, there is no skirting the anger. There is some hurt, and a bit of vengeance. All with a sweet rock guitar. On
Trying To Make You Proud
, Theo combines a folk sensibility with a strong blues base to create a strong sound. And, finally there is first cut off the EP,
Blacklight
. This is where Theo's youth pays off so very well. He captures the pain of that first love, the first betrayal, beautifully. I can't tell you how much I loved hearing this song when I was in Toronto.
You can find it on iTunes
here
. For less than $5, you can have some amazing music from a brilliant and talented young Canadian. He is also the only out performer to win on the Idol franchise in North America, and from the way the voting has gone, it seems unlikely to happen anytime soon.
Unexpected
would be great way to acquaint yourself with Theo's music before his next release in early 2012. For more about the handsome and sweet Canadian, you can find him on FaceBook
here
, and Twitter
here
.