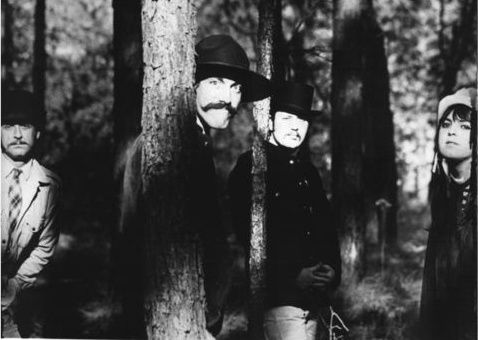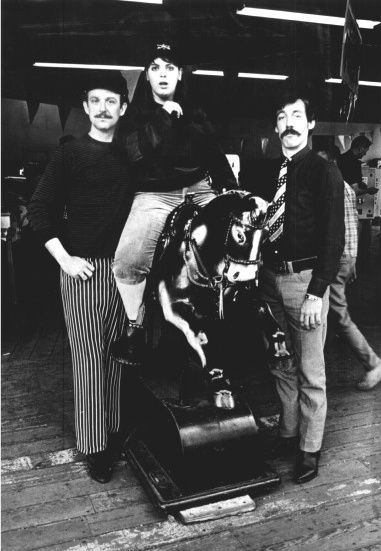 A group of some folk-rockers from Bloomington, Illinios, made their voices be heard in the sixties. Well, to be honest, it was really one particular year that they made the audience sit up and take notice. But once they did, they knew they heard something special from Spanky & Our Gang. It is said the group took the name from the old Hal Roach films of the thirties, called Out Gang at the time, but later better known as the Little Rascals. One character in particular, George "Spanky" McFarland, was a bit of a ringleader. Lead singer Elaine "Spanky" McFarlane's last name was very close, and seem to inspire the name. She was joined by guitarist Nigel Pickering, bassist Paul "Oz" Bach, guitarist Malcolm Hale, an drummer John "The Chief" Seiter. in 1968, bassist Kenny Hodges and guitarist Lefty Baker joined the group. After playing around the Chicago area for much of the Sixties, they got their big break in 1967. They released their self-titled album, and the first single is one that rose quickly on the charts.
Sunday Will Never Be The Same
went to #9 on the Billboard Hot 100, and had people paying attention.
Their second single,
Making Every Minute Count
, which had the classic sound of the time, as well as the lyrics. "Making every minute count, making it groovy, making love, makin' it now." The song went to #31 on the Billboard Hot 100, and kept the band in the public's eye.
However, if there was a song that defined Spanky & Our Gang to me, it was the third single,
Lazy Day
. It is pure Pop confection, a delightful song with beautiful harmonies that brought the focus on Elaine's deep, rich voice. It sang of the lazy days in a language of the hippies, yet in a non-counter-culture kind of way.
There was also the title cut from their sophomore album, released in April of 1968.
Like To Get To Know You
told the story of a man and woman meeting at a party, and what goes through their minds as they yearn to learn more about their counterpart. The song, with a soulful touch not really found in the earlier releases, went to #17 on the Billboard Hot 100.
Like To Get To Know You was their last trip into the Top 40. While their were come more singles, the sales and airplay just was not there. In the Fall of 1968, lead guitarist Malcolm Hale died unexpectedly, and the band soon decided to call it a day. While there have been occasional reunions for oldies tours, and a stint for Elaine McFarlane to fill in for the late Cass Elliot in the Mamas & the Papas, little more was heard from the band. But in the time they were together, they left quite the legacy for all to enjoy.