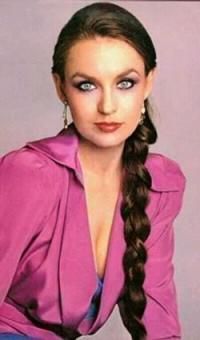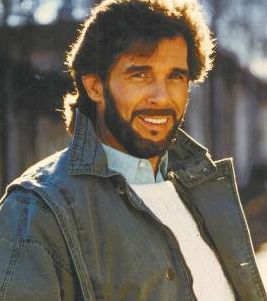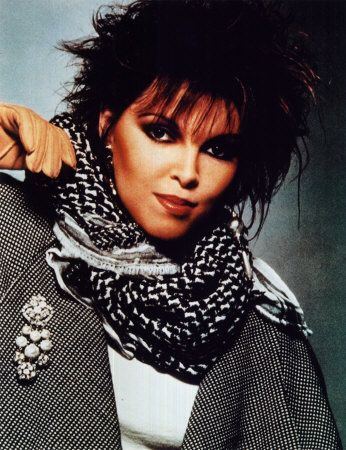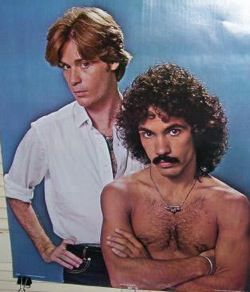 Clockwise: Van Halen; Lady GaGa; Eddie Rabbitt; Blondie; Adele; Hall & Oates; Pat Benatar; and Crystal Gayle.
The episode opens with Puck thinking about his preoccupation with Shelby Corcoran. He is falling hard for her. In fact, it inspires a performance for the Glee club of the Van Halen song,
Hot For Teacher
.
Sue is running ads for her congressional campaign that are total lies. Kurt goes to confront Sue about the lies she is spewing about his father. She tells him it isn't personal, just competition. She suggest he fight dirty, just like Brittany is in the Class President race. He storms off, unconvinced. Shelby comes up to Mr. Schuester in the Teacher's Lounge, and they discuss how to make things go smoothly with the two competing show choirs. The invite the kids to the auditorium, and just as the kids seem like they might be brawling, they start singing the
You And I
mash-up, by Lady GaGa and Crystal Gayle & Eddie Rabbitt.
They tell the kids it is possible to work together, compete against one another, and to live side by side. They challenge the students to do a mash-up, and to to perform it in front of everyone. Mr. Schue gets the New Directions to think about the mash-up, and after tossing around some names, Finn suggests Hall & Oates, as a group that has weathered the storm and stayed together. Finn also suggests they give the lead to the new kid, Rory. He is a bit intimidated, but Blaine is also encouraging. In the hallway, Finn tries to explain the Smack Talking to the Irish Rory, and they run into the Queen of Smack, Santana. He tries the insult route, but he is not so good. Instead, he challenges her and the Trouble-Tones to a game of Dodge Ball. Quinn is talking to Puck as they walk down the hall, hoping to further the plan to get their little girl back. She stops by Ms. Corcoran's office to ask about joining the choir. Shelby must give it some thought.
The Dodge Ball match is on, and while trying to pick one another off, the kids sing a mash-up of Pat Benatar's
Hit Me With Your Best Shot
& Blondie's
One Way Or Another
Santana is quite mean, and leads the girls in a pummeling of the others, including Finn and Rory. Kurt stops them at the end, for they have caused Rory a bloody nose. It effects Rachel and Mercedes, too. In fact, when the Trouble-Tones meet, Mercedes suggests an Adele mash-up, and that Santana dial back on the mean. After she nominated herself, Mercedes is nominated leader of the Trouble-Tones, and demands Santana work harder on the music, and less on bullying. She goes to apologize to Finn, only to lose it and be even meaner than before. As she walks away feeling she won, Finn asks her way she hasn't come out, and if she feels better about herself when she rips everyone down just to avoid letting anyone see how she really feels. It hits her hard.
Sue has amped up her false advertising against Burt Hummel, who is getting really frustrated. Mr. Schue, his campaign manager, tries to think about what to do. Puck is helping Shelby with Beth and assembling the crib, when he confesses about the plan for him and Quinn to get Beth back. He really bares his heart, giving Shelby reason to think about it all. Soon it is time for the mash-up competition, and the New Directions go first. With 80s inspired outfits, including curly wigs and mustaches for the boys, the take on the Hall & Oates classics,
I Can't Go For That
&
You Make My Dreams
.
It is time for the McKinley High Presidential debate. Brittany wants to make tornadoes illegal, and pledges to go topless on Tuesday. Kurt takes on bullying, and to ban doge ball, the modern equivalent of stoning. When Rachel has her turn, she asks for everyone to vote for Kurt, the only candidate to not go negative. Afterwards, they make up. Quinn stops by to see Shelby, who tells her she knows the plan, and doesn't feel comfortable with Quinn seeing Beth anymore. It doesn't end well, as Quinn leaves. And Sue needs to talk to Santana, as an opponent is using Santana in an anti-Sue ad, labeling her a lesbian. Seems another candidate had a niece who overheard what Finn said to Santana, and thought to use it against Sue, no matter how it hurts a high school student. Santana is distraught, realizing her family, her parents, will see it. Sue is sorry, but there is nothing she can do... It is time for the Trouble-Tones to take to the mash-up war, and perform the Adele songs
Rumour Has It
&
Someone Like You
.
Wow, Santana nailed that! After the songs, she notices Finn whispering to Rachel, and she goes to call him on it. She is sure he is telling Rachel about her sexuality. Despite both Finn & Rachel telling her they were just saying she was great, Santana loses it, yells and slaps him. Everyone looks stunned. The episode ends.
Remember, the New Directions are taking next week off for Thanksgiving, and will be back on Tuesday, November 29th, with the next new episode. The title is
I Kissed A Girl
, and sure to be another great one. In place of GLEE next week,
X-Factor
will be moving forward a day, with performances on Tuesday, and results on Thursday.