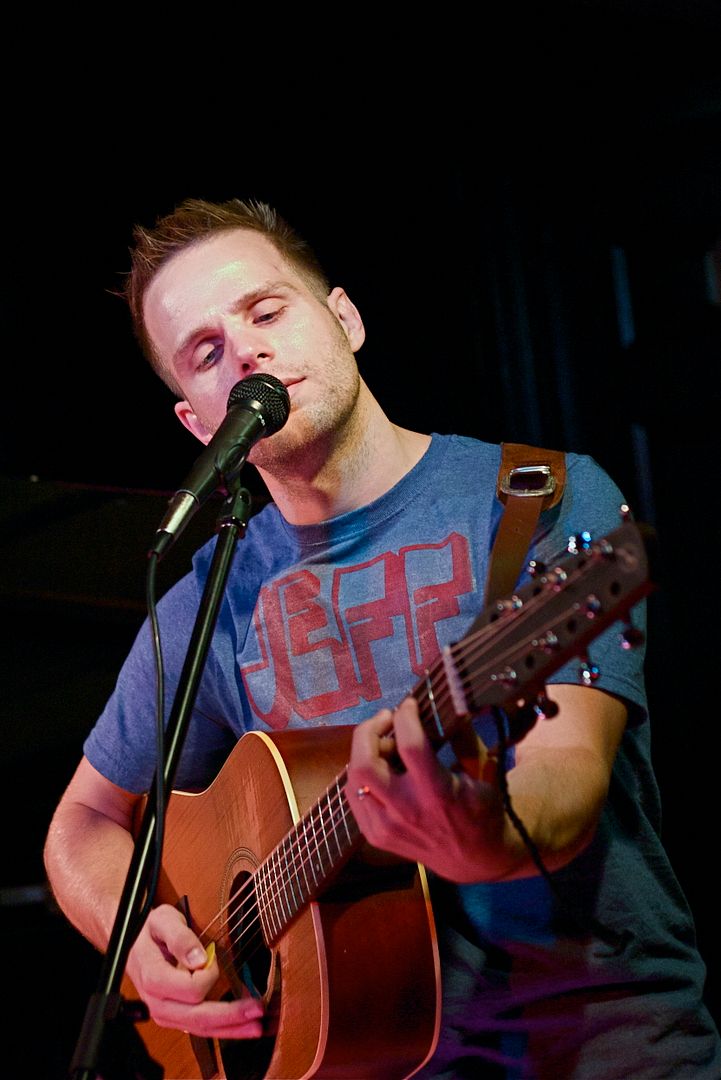 A few weeks ago, I had went to DC to be in the audience when Tom Goss previewed this latest video, in which I could be seen. Tom shared the billing with Jeffrey Johnson at the Black Fox Lounge. They put together
Under The Covers
, a show littered with some of their favorite songs, making for an eclectic playlist. It is quite a departure for Tom, who used to included the occasional cover in his show, and now rarely includes them. But he focused on the music that inspires him, and it made for a different evening, to be sure. Take, for instance, the first clip I am featuring, a cover of Jack Johnson's
Better Together
. It seems Johnson's music truly does inspire Tom, as you can hear on the video, this is a great performance.
Very early in the show, Tom and Jeffrey joined forces for a fun duet. Whether it was inspired by June Carter Cash and Johnny Cash, or perhaps by the cover done by Nancy Sinatra and Lee Hazelwood, it was a magical moment for both when they started singing
Jackson
, the 1963 song by Jerry Leiber and Billy Edd Wheeler. Such great joy can be found in it.
I thought Tom's lovely version of Stephen Stills'
Love The One You're With
, performed to perfection by icons of the Woodstock generation, Crosby, Stills and Nash. But when Tom slowed it down a bit, and took away the urgency for a bit of aching, it was a beautiful thing.
Tom ended the show with an unscheduled encore of a song from his recently released album,
Turn It Around
. After spending a bit of time with a quick tutorial for
Make Believe
, the joy and exuberance of the music took over and made this a rousing final number.
For more about the artist, you can find Tom Goss on the web
here
. You can find his latest album, Turn It Around, on iTunes
here
, and on Amazon
here
.