RightOutTV
announced their first winners in the inaugural awards to celebrate the depth and diversity of the music in the LGBT community. The results reflect an impressive array of talent in 13 different categories. Winning artists represent the United States, Israel, Australia, England and Austria, making this a truly global contest. Next I will feature the winner of the
Best Performance In A Live Video
category.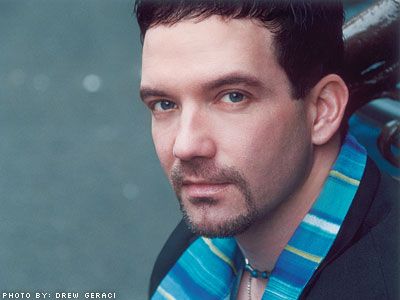 The award was given to Terry Christopher for his video,
Man Enough
. The video also featured Morry Campbell on acoustic guitar and Dan Manjovi on piano. This video was taped at the
United For The Ride Vol. I CD
release concert, at The Triad Theatre in New York City, New York, on June 6, 2009.
Terry Christopher is an out and proud performer, making great music since releasing his debut album,
Take Another Look
, in 2002. You can find out more about Terry on his official website
here
. You can find the album Journey of a Wordsmith on iTunes
here
, and on Amazon
here
. You can watch the music of RightOut TV online
here
.