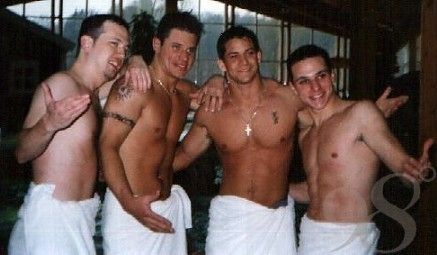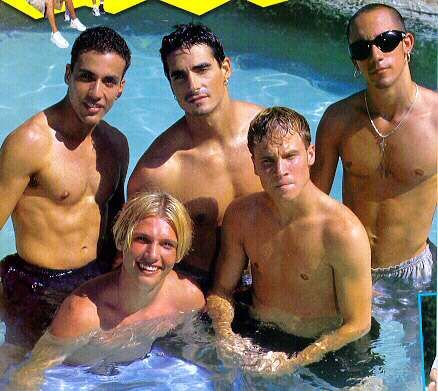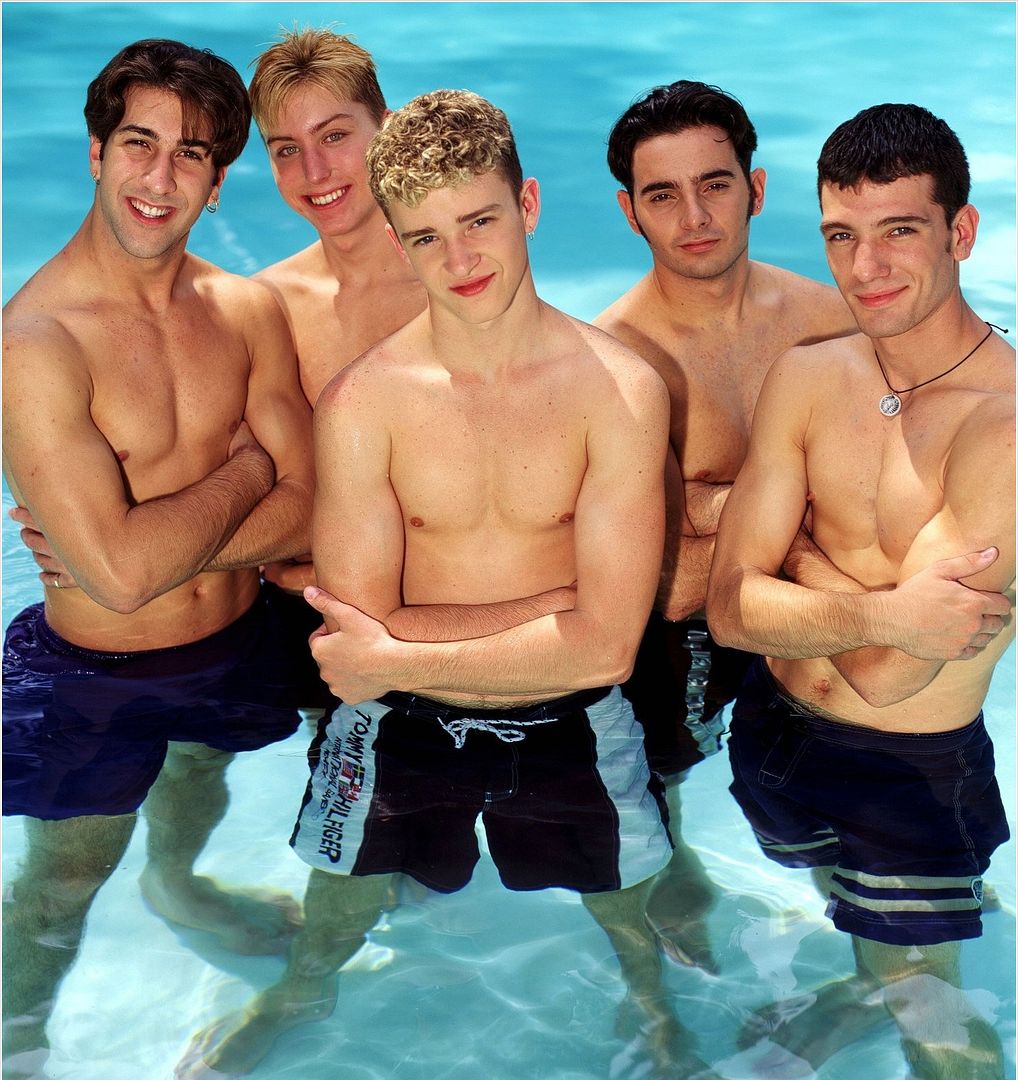 Clockwise: 98 Degrees; Backstreet Boys; New Kids On The Block; and 'N Sync.
It was not that long ago when you wanted to go out on a weekend to dance, you knew you'd be hearing the music of some of the exceptional "boy bands" that were so very popular. Take, for instance, any of the songs sung by Brian Littrell, Nick Carter, A. J. McLean, Howie Dorough and Kevin Richardson. You might better know them as the Backstreet Boys, so extremely popular in the 90s and beyond. From 1996 to 2005, they had four multi-Platinum selling albums, with almost 31 million album sales in the United State alone. In 1997, we were all dancing to
Everybody (Backstreet's Back)
.
Before he'd met Jessica Simpson, before he had a solo career, Nick Lachey was a member of the group 98 Degrees with Jeff Timmons, Justin Jeffre, and brother Drew Lachey. They released three albums, and had one go Gold, and the other two score multi-Platinum in sales. Later, Nick was known for the reality series with his then-wife, Jessica. Brother Drew went on to win the second season of
Dancing With The Stars
. The group was very good looking, and had tight vocals, as you could hear on songs like 2000's
Give Me Just One Night (Una Noche)
.
'N Sync was another band that had only three studio albums, yet the sales numbers were astronomical. The second album,
No Strings Attached
, sold 2.42 million in just the first week of release. The popularity of Justin Timberlake, Chris Kirkpatrick, Joey Fatone, Lance Bass, and JC Chasez could not be denied, and can still be seen today. Back in 2000, every club could be heard playing mixes of the Top 5 Billboard song,
Bye, Bye, Bye
.
In many ways, New Kids On The Block, who later tried to hip their image up going by NKOTB, are the big daddy of all these bands. Between 1986 and 1994, they had four albums, three of which went multi-Platinum. Donnie Wahlberg, Danny Wood, Joey McIntyre, Jordan Knight, and Jonathan Knight were living the high life, with screaming girls meeting them everywhere they went. And you'd be sure to hear
Step By Step
if you were going out in 1990, but you could still hear it a decade later when you were also hearing the latest from the other bands. They recently reunited, and went out on tour with Backstreet Boys, causing yet another stir.
Enjoy the weekend!