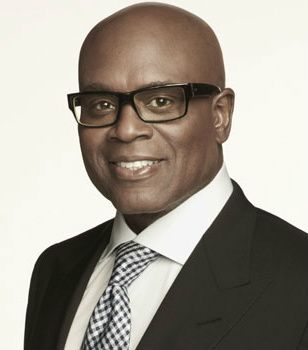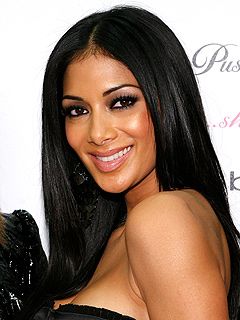 Left to right: Simon Cowell, Paul Abdul, L.A. Reid, and Nicole Scherzinger.
We were introduced by announcer Steve Jones to the judges, Simon Cowell, Paula Abdul, LA Reid, and Nicole Scherzinger. He told us what to expect tonight: the top 10 out of the 12 will be given a pass through to next week; and the bottom two will perform for the judges, who will decide who is going home. Quickly, it was time to bring out the Top 12, who performed their version of
Without You
, by
David Guetta featuring Usher
.
There was a rather long video recap of last evening's events, with as much judging drama as there was singing. They should feature the singing more, for this is a talented group of contestants, the best group I have seen/heard on a reality show in a long time. They are in line to win a $5 million recording contract, and be featured in a Pepsi commercial. That is quite the reward, to be sure! Next, the Welsh announcer introduces the next guest performers,
Outta Sight
singing their hit single,
Tonight's The Night
. Hmmm, guess whiny boys are back in style...
So there is a video roll showing each contestant talking about their desire to not only sty in the competition, but to win. Afterwards, the judges and their acts to stand on stage, while Jones announces who is safe.
The first act in safety is
Marcus Canty
, followed by
Drew
. Then we were told
Leroy Bell
is safe, as is
Astro
, meaning all the boys are through to the next round. Next up is
Lakota Rayne
, and I have little faith in the voting public.
Rachel Crow
is also safe.
Chris Rene
is the next announced as safe, followed by
Josh Krajcik
.
Melanie Amaro
means all three of the girls have made it through. The final act getting a ticket to the next round is
Stacy Francis
, putting all the Over 30s through, leaving two of the groups to be a part of the final showdown.
After a commercial break, Paula introduces the first of her two acts in the bottom this evening.
The Stereo Hogzz
come out to perform Samantha Sang's big hit written by the Beegees,
Emotion
. Once again, the lead singer's voice seems a little thin and brittle to my ears.
Paula again get's to introduce
InTENsity
, who come out to sing Kelly Clarkson's
My Life Would Suck Without U
. There is a charm and exuberance to their performance.
While I would give the nod to
InTENsity
to stick around, I have to believe the judges will be keeping
The Stereo Hogzz
. So the judges are asked to name who they would send home, and we start with Simon, who votes out
Stereo Hogzz
. Paula is up next, and will send home
InTENsity
. Nicole is going to send home is
InTENsity
. That leaves it in LA Reid's hands. He decides to send
InTENsity
home, and they are out of the competition. And we discover that the judge with the biggest heart for kids is Simon Cowell, go figure. Paula, LA Reid, Nicole, and America seems to dislike teens.