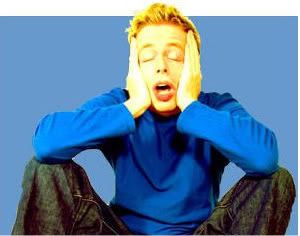 While I am enjoying
An Intimate Evening with Levi Kreis
in Philadelphia, I thought I would talk about another talent I can't seem to get enough of. What with all the holiday comings and goings, with holiday music to post, shopping to be done, I kinda lost a couple of weeks with little new music, and now have some catching up to do. Early in December, out singer/songwriter Robert German released the video for his song
Unplug
. Now, I am already a fan of German's music, and posted a charming short film,
A Christmas Wanda
, over the holidays that had featured his song. You can find that short
here
.
If I was asked to describe German's music, I don't know it would be quite so simple to answer. His music has a bit of quirk, a bit of philosophy, a touch of folk, a spot of pop, a dash of honesty, a pinch of punk, a hint of jazz, and a whole lot of charm, all put together to make for some truly unique and mesmerizing songs I truly enjoy. I have his album
Sirens of Brooklyn
, and talked about it the first month of the blog
here
. That post featured his video for Open Wide, the first song I herd of his, which sent me right to the web to find out more about him, and download the album! However,
Unplug
was not on the first album, but released later as a limited edition single. You can find it on iTunes
here
. The song is pretty amazing, this mix of gospel song on xanax and social statement about unplugging our minds and reconnecting to ourselves. Here is the video.
As part of that single, can also purchase a new version of a song that was on the first album,
Mr. Carpentier
. It is much more traditional folk/pop, or at least as traditional as Robert German is going to get. It is lovely and sweet, with a certain amount of innocent charm that warms my heart. Here is a clip of Robert singing the song live.
As I was getting things together for this post, I came across another video that I somehow missed from nearly a year ago. How I missed it, I have no idea, but I am happy to say I have it now. The song,
Walking Song
, was part of
Sirens of Brooklyn
, one I listed among my favorites in the previous post. It makes me want to snap my fingers, and start singing with him. This is a video Robert shot himself, so enjoy!
Now I have to figure out when I can see him perform live. I hear he has a new album he is getting ready to release, so I hope I can see him on a support tour. For more about Robert German, you can check out his official website
here
. You can find his music on iTunes
here
, or on CD Baby
here
. Youcan also find him on FaceBook
here
, and drop him a line about how much you enjoy his music. I know you will cause I just love it. If you don't develop a crush on him after hearing the above songs or
Lemon Scented
, I might have to check you for a pulse.