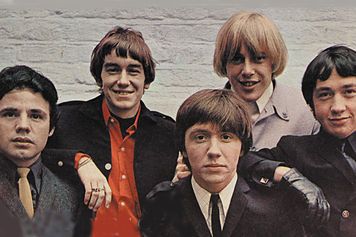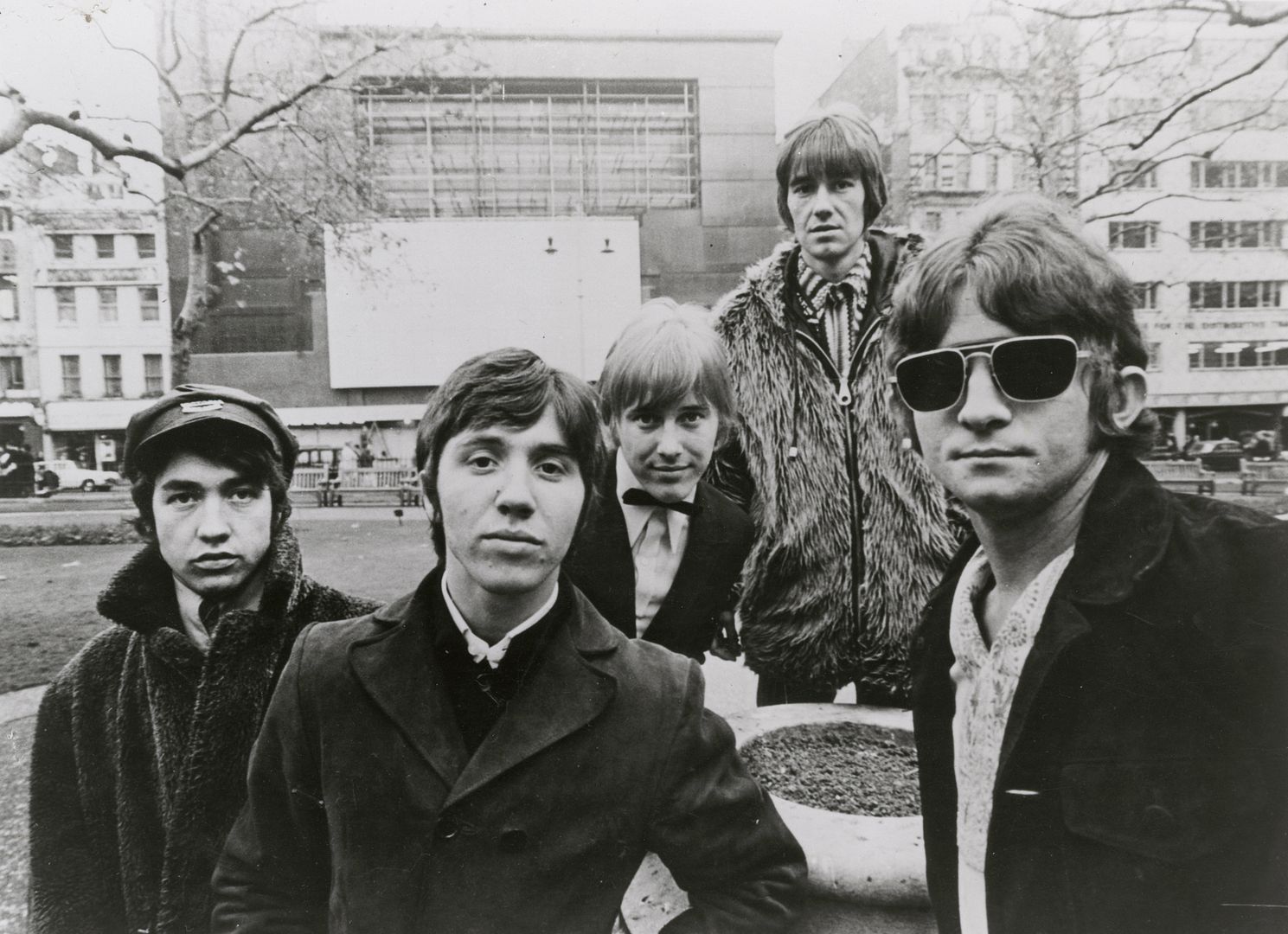 Some things just come together in odd ways, and since I had done the post yesterday on John Paul Young and mentioned the writing/producing team who was behind much of his music, I thought it best to continue the trip to Australia and post about George Young and Harry Vanda, original members of the band The EasyBeats. The band was made up by Stevie Wright, Harry Vanda, George Young, Dick Diamonde, and Gordon Henry "Snowy" Fleet, who was later replaced by Tony Cahill. The band had good success on the Aussie charts in the mid 60s, and their manager worked hard to secure an international contract which included the US in early 1966. This lead to a tour in the US, and releasing a song that lit up the charts all over the world,
Friday On My Mind
. It made #1 in Australia, #6 in the UK, #16 in the US, and the Top 10 in Germany, Holland, France and Italy, eventually selling over one million copies worldwide.
It was even covered in 1973 by David Bowie on his
Pin Ups
album. It was the first track written by Vanda and Young, and the start of a beautiful partnership that spanned decades. The band recorded another album, although legal issues prevented it from ever being released. It is said that the first single off the album was meant to be the song
Good Times
, and when it was played as a sneak peak on the BBC radio, Sir Paul McCartney, who was listening, called the program and asked it to be played again!
The band struggled to remain together, but by 1968 the band played less and less, while the team of Young and Vanda was being hired more and more. By 1969, the band broke up, although Young and Vanda stayed together, making their mark as the behind-the-scenes team to have on your side. In 1968/69, they still managed to have some success in the UK and Australia, including with the song
Hello, How Are You?
, which scored a top 10 on the charts in both countries.
As the band was coming apart, they released the song
St. Louis
, which was a minor hit n the US, which they were touring as the band came undone. Rumors of drug use and jealousies always pop up in this discussion, although it remains nothing more than rumor.
Some thought the demise of the band started with one song in 1967,
Heaven And Hell
. The song was banned in the US, due to the use of H-E-Doulbe Hockey Sticks in the title, and a sexual reference in the lyrics. The song was said to be somewhat revolutionary at the time, and many predicted it would be a huge success and make them famous in America. Instead, it was never heard.