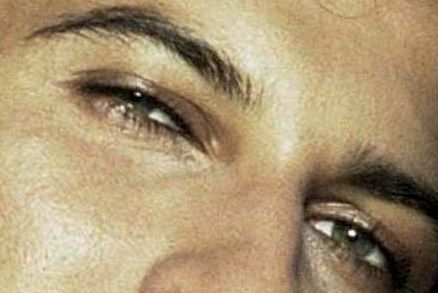 Eyes can be so bewitching, it is scary. Tarkan is like that for me. His eyes, they just hypnotize me, draw me in and make me go all silly putty. In a video for the song
Kuzu Kuzu
, which apparently translates into
Like A Lamb
- not that knowing this helps with anything here at all - and the song was released in 2001, and shortly thereafter was an acoustic version, which you can find here.
Tarkan's easy sensuality in the video is rather remarkable. Of course, it doesn't hurt that he is just stunning to look at. But here is a Turkish man who, min many ways, spent much of the 90s redefining masculinity in Turkey, which, as an ancient Middle Eastern country, had the definition in place for a few centuries. But Tarkan helped to redefine it, to modernize the concept of a man for a country that has often had a tough time holding a discussion.
Just for your own amusement, I thought I would also run a clip from the original release of the song
Kuzu Kuzu
. Enjoy.