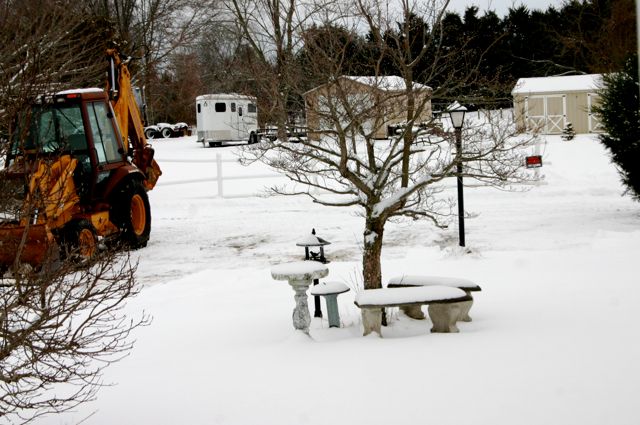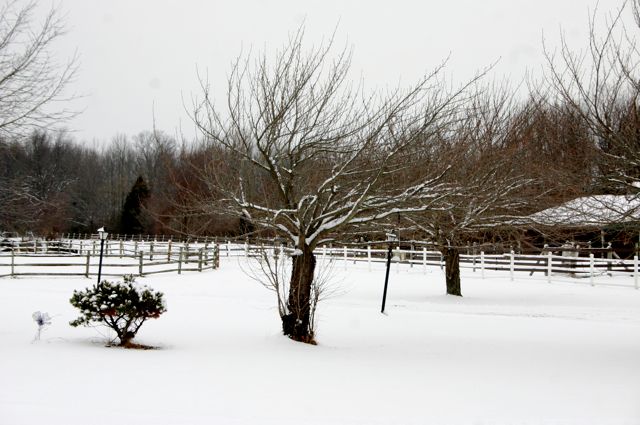 Despite the calls of the last week for another Snowpacoplypse, the snow that feel during the night of January 11 to the morning of January 12 wasn't all that bad. In fat, it was just another winter storm, where the temperature was brisk, and there was 3-4 inches of snow. To celebrate the season, I thought I would bring you a cover of a Tori Amos song,
Winter
, sung by a favorite,
Casey Stratton
.
When I look out the back door of the house, I see a farm that, for the moment, is fairly covered in white, with a glistening sheen of moisture. It will soon be a coating of ice, waiting to be cracked like a coating on a tasty creme brulee. Only instead of getting to a creamy goodness, you will end up with a bunch of mud.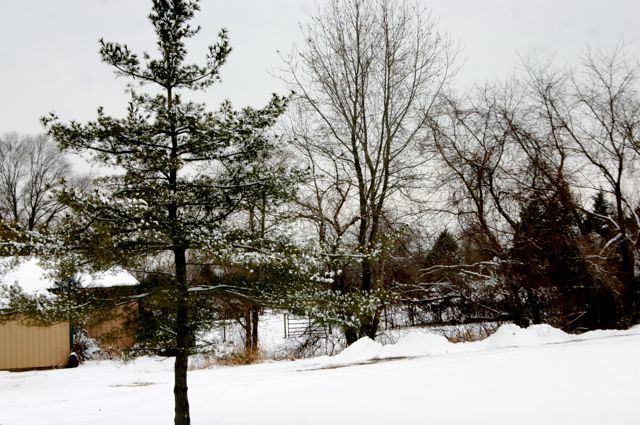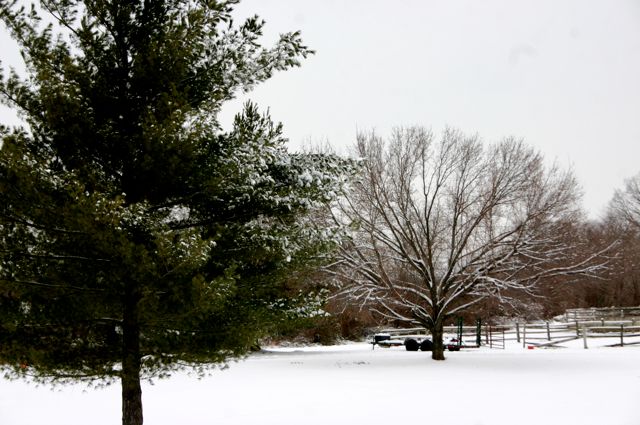 The trees have been frosted with the snow, reminding me of when I was very young, and my mother set up a flocked Christmas tree, covered with fake snow. But that could be I was already thinking about my youth, when I would be ever-so-excited about having a snow day off from school.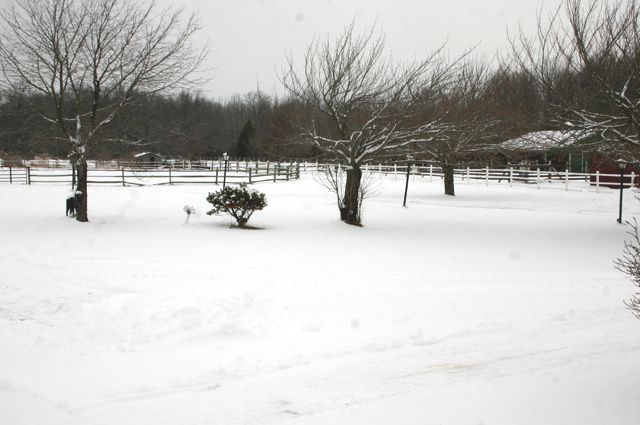 Happy Winter, everyone.