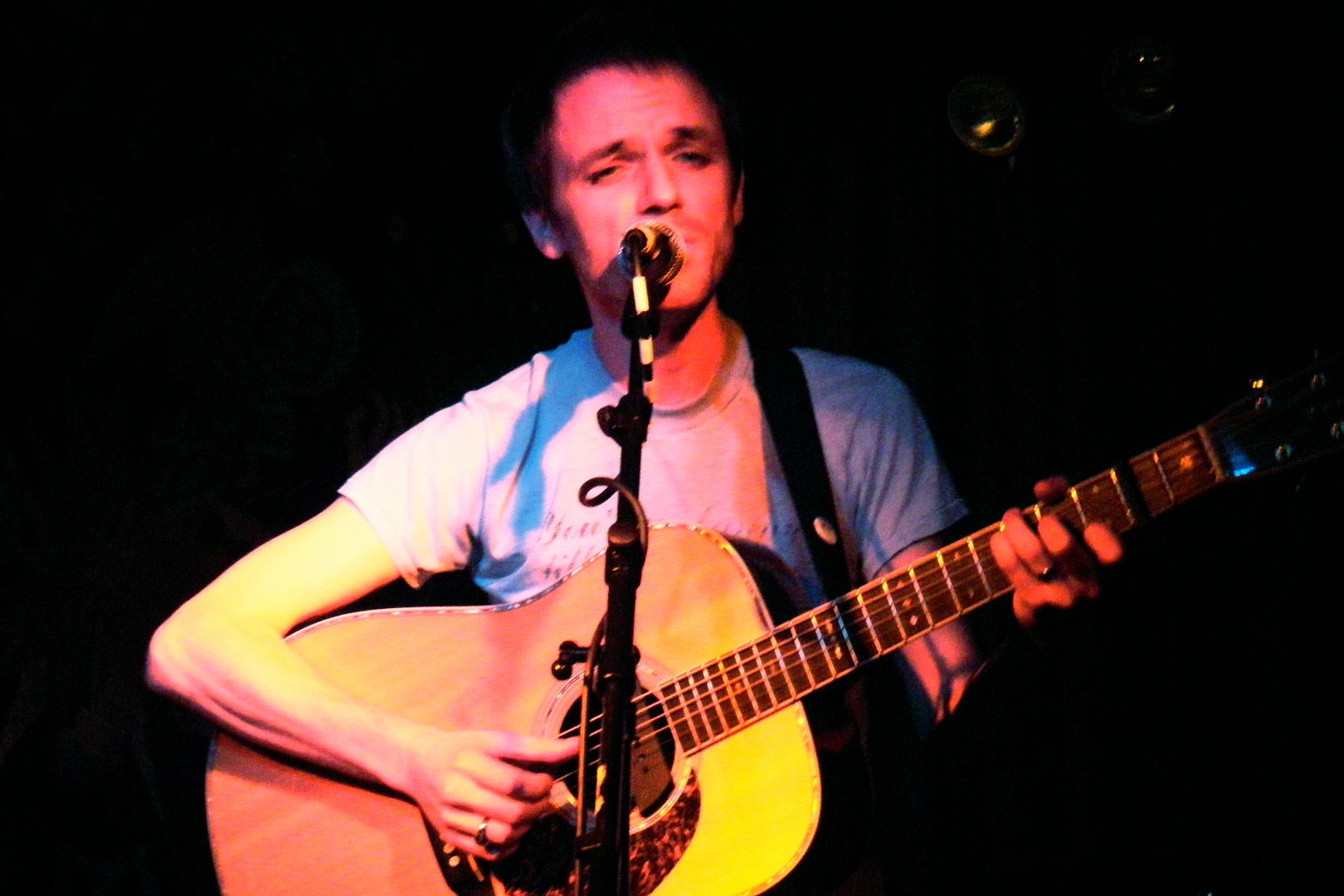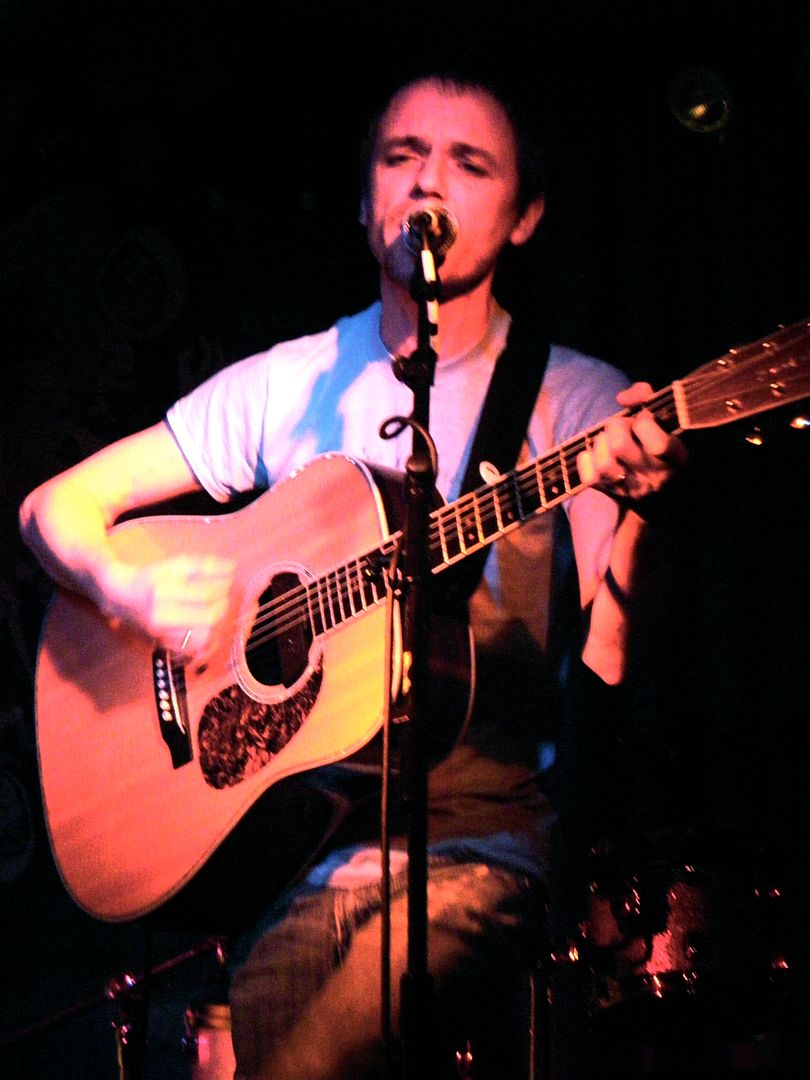 Photos of Garrin Benfield by Maddie.
On a cold Wednesday night, I made my way to the Manayunk section of Philadelphia to see Garrin Benfield play at the Grape Room. It was December 15, and I can't tell you how excited I was, driving up with Garrin's music blaring on the way. I have been dieing to see Garrin live for about 5 years now, so finally getting the chance had me very excited. I was meeting up with fellow-blogger and friend Mistress Borghese, or Maddie. Maddie wasn't all that familiar with Garrin's music, but a night out, after all, is never a bad thing. Maddie was also kind enough to take pictures while I manned the video.
Before the show, I was chatting with Maddie when Garrin entered the club. I smiled and mentioned it, although Maddie would never miss a handsome man making an entrance. It was not long before Garrin came up to me to say hello, and I was totally thrilled. I am such a fan of his music, have all his albums, so I was excited to hear whatever he played. To have him recognize me, well, I was over the moon!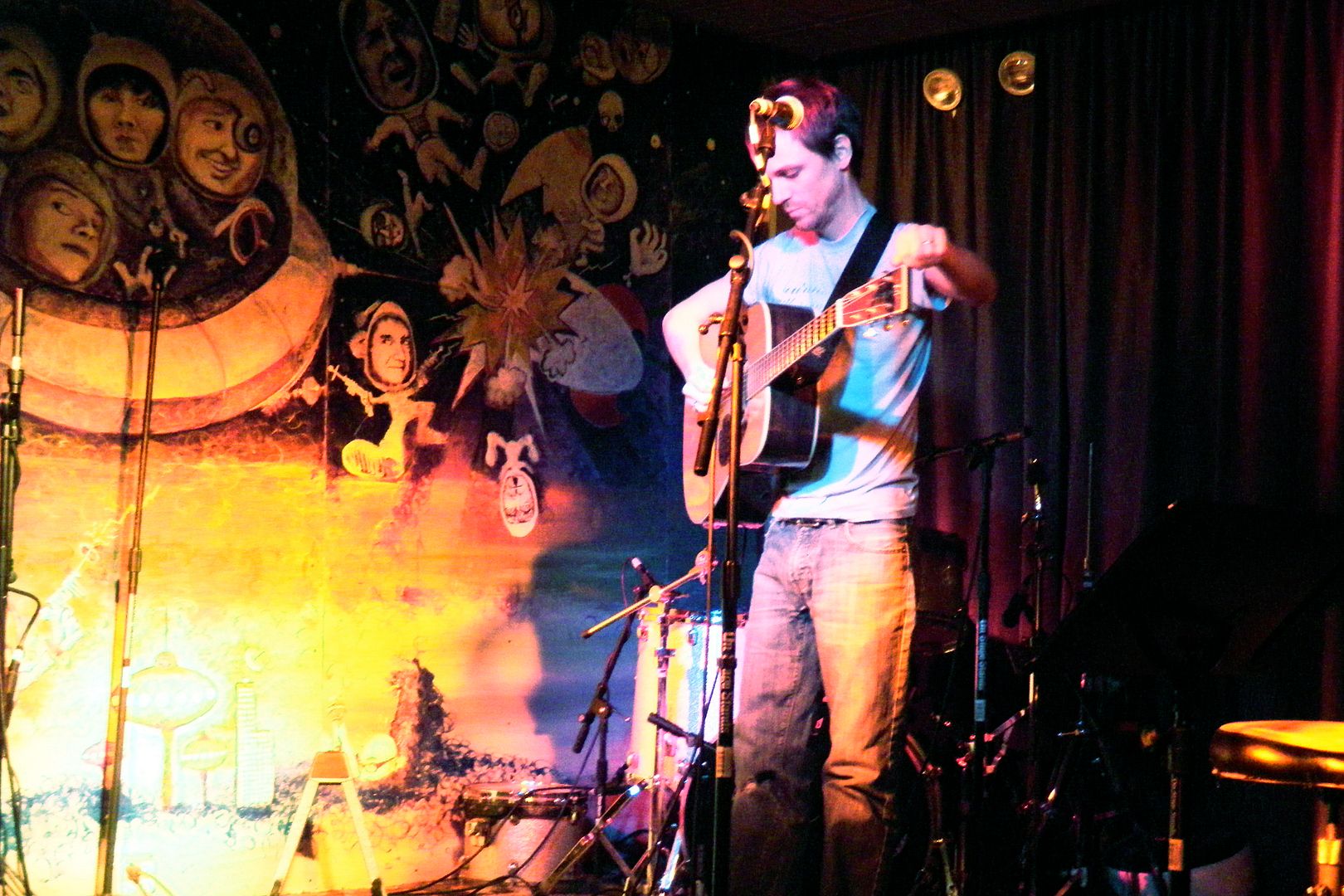 When Garrin got on stage to play, he played a healthy 6-song set. He opened with
I'm Only Sleeping
, the Lennon/McCartney song he puts in a definite Benfield frame. I was so excited I was listening to him live, well, I kinda accidentally hit the pause button in the middle of the song. Luckily, I accidentally hit it back to play. From the first note on the song to end, I was not disappointed. I love to hear him playing the guitar, and his use of electronics to record and loop so he can layer and texture the live music is amazing.
His second song was
Are You With Me?
, one he had written although it hasn't appeared on an album yet. I love it's kind of dreamy quality, almost hypnotic.
One of the first songs I heard when I first came across Garrin was a video of a performance of the song
What You're Hiding
, dedicated to Matthew Shepard. It blew me away, and now listening to it live, I can tell you, several years later, it still moves me like few can. I got goosebumps!
For the fourth song, he sang
Thirteen
, written by Alex Chilton. There is a sweet playfulness to this song, an innocence that is irresistible, especially in Garrin's performance of it. It brings you back to that almost child-like time at the beginning of the teen years.
I had seen a couple of fan videos of Garrin singing
The Colors In You
, his own song I am hoping makes it on to the next album. When he started playing it, I was totally excited, and again, the drive paid off. The song is fantastic, with an honesty and truthfulness behind it that I find remarkable. It almost has a feeling of a prose piece to me, a discussion of love and relationships. When Garrin really starts to let loose on the guitar, I thought i had died and gone to heaven. It evolves from a haunting ballad to an intense psychedelic jam.
For the final song, Garrin's own
Rock N Roll
, I didn't get it on video, cause, well, somehow, I screwed up. But the song is another fantastic new song, and one I can't wait to hear recorded.
After the show, as Maddie & I waited to see Garrin, the bartender asked if we had seen him before. I explained I hadn't, but wanted to enough to drive 80 minutes each way. He responded that he was blown away, and 'that was some of the best music I've ever heard played live.' Pretty high praise from a bartender in a music club! And, I couldn't argue with him one bit.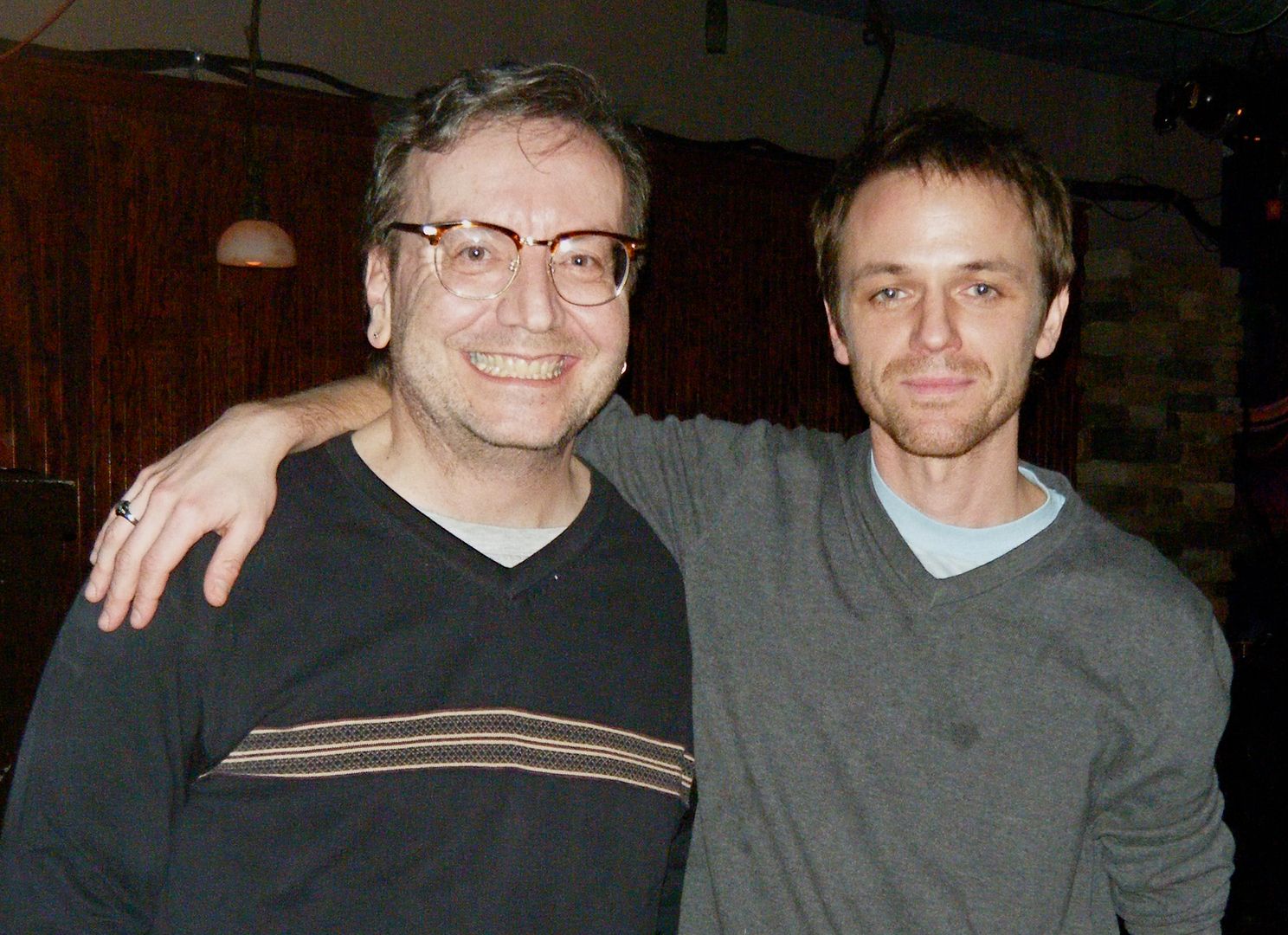 Maddie mentioned to Garrin how his music was so very moving, so very personal, Maddie had to dab an eye once or twice during the set. I plan to not wait another 5 years to see Garrin play again, and am ready to become a groupie! Of course, I had to get a picture taken with him, and Maddie was once again kind enough to take it for me.
For more about Garrin Benfield, check out his official website
here
. You can get a bit of biographical info, links to some free music, and check out his touring schedule. If you like what you've heard here, I would suggest you join his mailing list, and get to a show as soon as possible. It is well worth it!