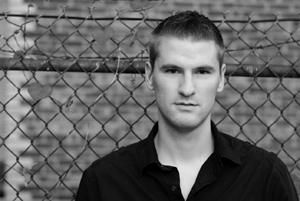 Over time, I've been lucky enough to make some good friends via this blog, some of whom represent some very talented artists I might not have been able to get to hear otherwise. One such person is Markus Payne, who represents some artists I really love, Tom Goss and Stewart Lewis, as well as new-found favorite, Dudley Saunders. Just recently, he brought another new artist to my attention, Brandon Anderson. Like the others, Brandon is an LGBT artist making music with no corporate support. So I was more than happy to give a listen to Anderson's new EP,
Space
.
Brandon Anderson is a handsome man who makes his home in New York City, where he has been playing the top clubs, like The Bitter End, Caffe Vivaldi, Googies Lounge above the Living Room. Originally, he hails from Kenosha, Wisconsin. Oddly enough, he is the second singer/songwriter from there, as I think Tom Goss also called Kenosha home. Anderson's sound ranges from Pop with a bit of rock, to strong folk. His sound reminds me of Ben Folds, with a touch of Joni Mitchell thrown in to mix it up a bit. He is working on a full album due out later this year.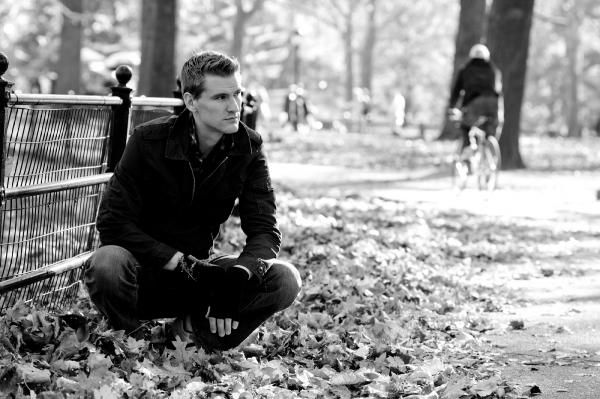 The EP is a five-track offering, opening and closing with different version of the title track,
Space
. The first is the studio version, and features guest vocals from Rachel Epp. The song is a searching, highly personal song with a beautiful melody. Lyrically, is is a haunting song, talking about loneliness. Check it out here.
The second cut is Lakeside, another piano-driven song that gives a feeling of reminiscing, of loves lost and reaching out to find it once more. On
Space
, Anderson is responsible for all the songs, and instrumentation as well as the vocals, save Epp's guest shot.
Lakeside
features a beautifully layered chorus where Anderson sings along with himself, to a gorgeous effect. This is followed by the rather sparse opening on
Give And Take
. The song is a story of a relationship, and how the scales don't always balance equally. The fourth cut i This One's For You, The first song to deviate from the piano-based collection. With guitar accompaniment, the song has a strong acoustic folk feel, a coffeehouse love song. You can listen to it here.
The final offering on the EP is a live version of the title song. It is a much simpler arrangement, giving a more intimate feeling to the song. For more about Brandon Anderson, check his official website
here
. You can listen to more music, as well as check out some performance videos. If you like what you hear, you can purchase the Space EP on iTunes
here
, for just under $5.