Sometimes I lament the music I hear on the radio today doesn't seem to have the diversity that it did a couple of decades ago. There was a time when Pop music could venture out to cover all kinds of music, and not just what a few artists are doing, with a pack following each to basically copy. An example of my thinking could be seen in 1991, with a jazz saxophonist/vocalist named Curtis Stigers. He released an eponymous debut that year, and had an instant hit with the song
I Wonder Why
. While you can obviously hear the jazz influence in the sax, there is also a rather nice R&B feel to the song, and it captured an audience, topping out on the US Billboard Hot 100 at #9.
The same year, he also had a bit of a hit with
Sleeping With The Lights
On from the same album. On the album, he was listed as co-writer on 9 of the 11 tracks, so he was more than just a front-man. It also shows him blurring the lines of definition once again, getting a rockier sound on the cut, utilizing that growl that is just natural in his voice.
Another minor hit from the debut was the aching ballad
Never Saw A Miracle
. The song became a #1 on the US Billboard Adult Contemporary chart. I would also assume it is big for weddings. But I really kinda like the vocals.
Back then, with his mop of long hair and sexy growl, I thought he was something. But then there are the more recent photos of Curtis with his hair shorn, and I just have to catch my breathe. Oh, Daddy!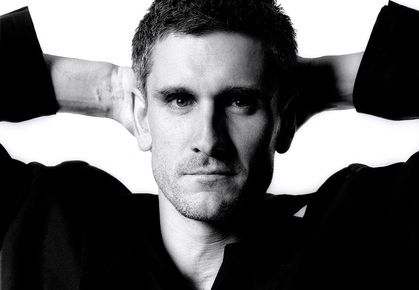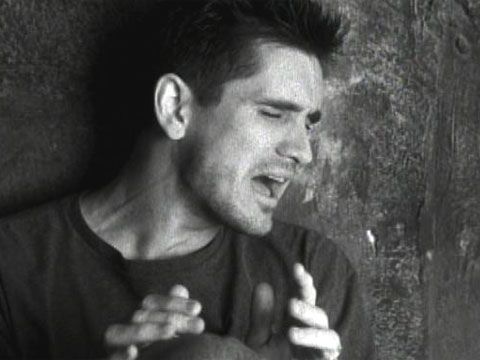 In fact, he had the new look by 1995, when he released his second album,
Time Was
. The song
This Time
is a beautiful ballad, but Stigers was never really able to recapture the popularity of that first release.
But this did not hinder Stigers, who continue to record jazz albums, the latest being released last year,
Lost In Dreams
. He has really returned to his jazz roots, as you can see here in his cover of the John Lennon song,
Jealous Guy
.
He still has some success in the UK, where he has appeared on the TV show
Just The Two Of Us
, a kind of '
Singing With The Stars
' show that pairs pros with other minor celebs singing duets. And he sings the theme song for the cable TV show Sons of Anarchy,
John the Revelator
.
For more about Curtis Stigers, check out his official website
here
.