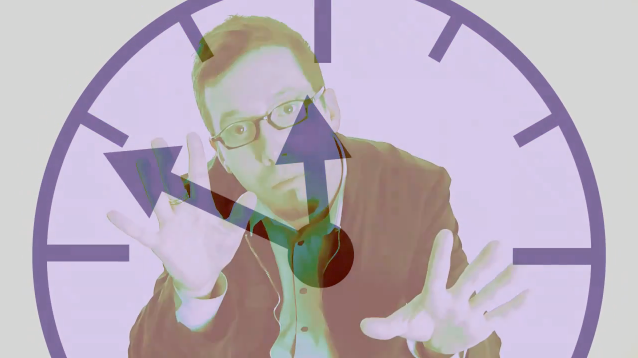 Just a couple of weeks ago, I talked about a great new artist I found, TimPermanent, and his new release,
Marker
. I really like it still, so you can only imagine how excited I was to find a new video released today,
Asymmetrical
. The video, with the beginning all clean and animated, very much in keeping with the electronic feel of the song, sounding very 80s, very Yazoo, very Vince Clarke, very early Depeche Mode. Soon we see the artist himself, TimPermanent, giving some screen time, at the mercy of the clock and it's hands, as they sweep the picture throughout the video, giving us varying textures, colors, and layers, at times there are multiple Tim's...
After the review I ran, I did receive a rather nice message from TimPermanent, which I really appreciated. He seemed surprised I would have known so much about his music, well, I'd like to think that not only do I know about it, many of the readers here do as well. And we have a hankering to learn more, so be sure to watch the video.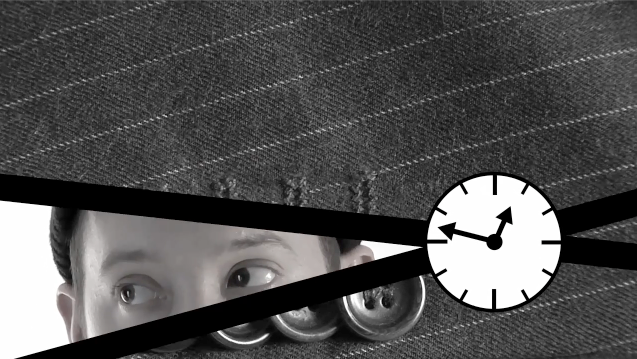 For more about TimPermanent, check out his official website
here
. You can find him on FaceBook
here
. If you are looking to check out his music on iTunes, find it
here
, and at CD Baby
here
, and on Amazon.Com, try
here
. And as long as I am hearing about it, you can always check back on this blog.