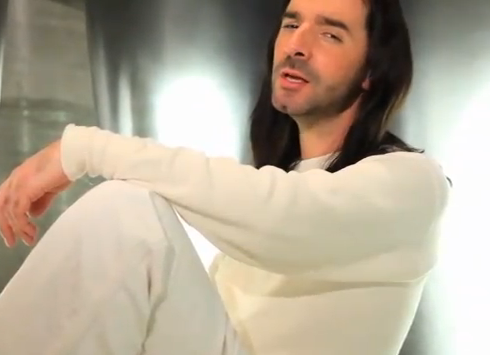 I have decided if I win the lottery, I will see if I can purchase Jason Walker so he can sing to me whenever I would like, and would want him to do it often. Every day. I know it is wrong to talk about buying people, but when I hear him sing, reason goes out the window. Take, for example, his latest video,
The Song In My Heart
. From the gentle opening to the chorus when his voice soars to amazing places, this was a favorite of mine form his album,
Leave It All Behind
, and this video only reinforces my conviction.
Not only is his voice beautiful, but the video shows him to be as well. Those eyes, they just get to me. But first and foremost, it is the voice and what he brings with it, the emotional context with it. You can hear it for yourself on the album, which is available from iTunes
here
or you can download it from Amazon.Com
here
.
I spent my afternoon watching/listening to his YouTube videos, like I was addicted. I also found a video from 2009, when Jason had a show at the Gershwin Hotel. He performed the song
Outside
, among others. I thought I would share it with you now.
For more about Jason Walker, check out his official website
here
. Go there an listen to more of his music, and find the links to all the places you can find him.