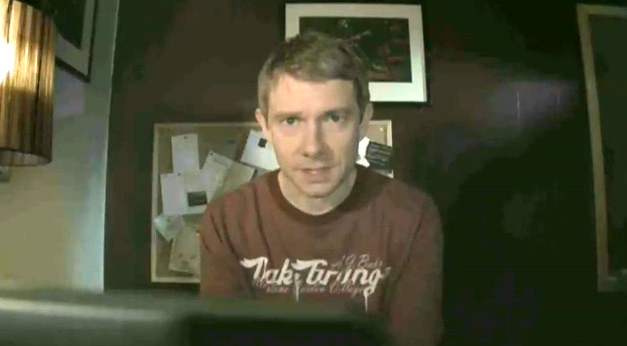 Martin Freeman in

HIV: The Musical

.
I stumbled across this short sheerly by chance. I have become quite fond of the latest addictive program on BBC America, Sherlock. It stars the the deliciously named Benedict Cumberbatch as a modern day Sherlock Holmes, and the sexy Martin Freeman as his Dr. John Watson. So, I was checking out some info about Martin Freeman, and saw that he was in a short film called
HIV: The Musical
, and I immediately knew this was something I had to check out, although I was unsure whether this was going to end well or badly. I am happy to report, as on could figure out, it was the former, as I am posting it up here.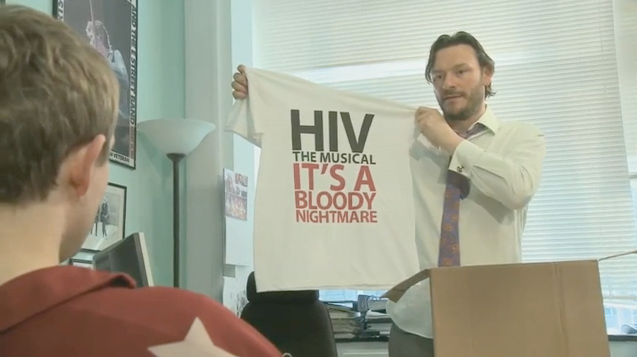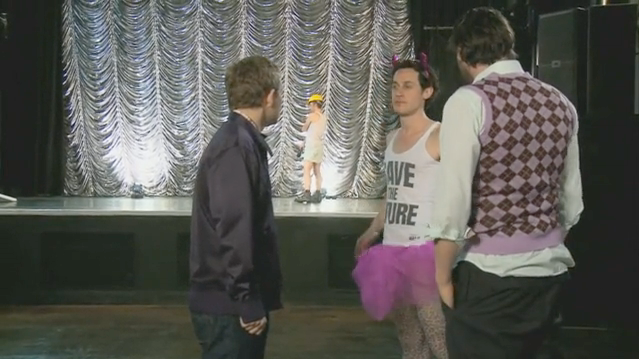 The story centers around a playwright, James (played by Martin), who has completed a script for a serious play about a humanitarian worker in the Sudan called
The Curse of the Compassionate Stranger
. The movie starts as he does his first videoblog about the process of producing the play, on the first day of his meeting with Myles, a producer, played by Julian Barratt. As the movie progresses, we see James become more angry and jaded throughout the project, as the serious drama with a message is changed time after time by the soul-less producer, until it becomes
HIV: The Musical
, something unrecognizable to the playwright. He was trying to open the discussion about HIV & AIDs, while the producer is trying to make a hit show to run on London's West End.
I couldn't help it, but there are several moments when I literally laugh out loud at the 11 minute movie. It was co-written and co-directed by Joseph Patrick and Tim Woodall. The song at the end of the movie is called
Do The Right Thing
by a band named Metronomy, a British Electro-Pop band from Devon, England. I hope you enjoy it.