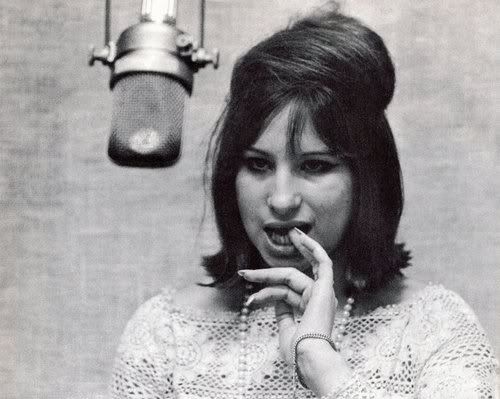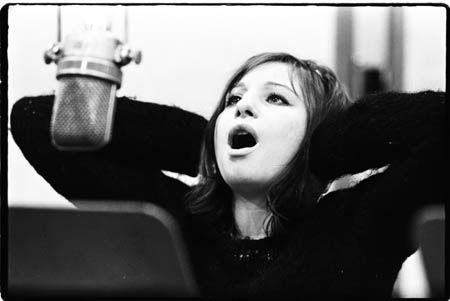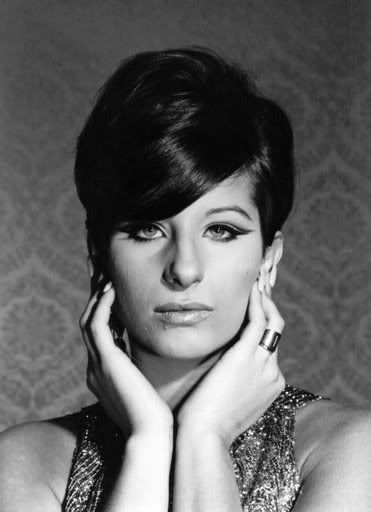 Before she was a household name and just out of her teens, Barbra Streisand made several appearances on television shows to promote her fledgling career, with one featured role on Broadway, and a debut album in the planning stages. In 1962, Streisand was just 20 years old and made her Broadway debut in
I Can Get It For You Wholesale
, playing the supporting role of Miss Marmelstein. She had been singing in clubs to make some money to support her acting career. Her appearance on the
Ed Sullivan Show
in 1962 was sure to help her, and she was allowed to sing two songs, both classics. First she sang the ballad
My Coloring Book
, written by John Kander and Fred Ebb, released that same year.
She followed that up with another classic,
Lover, Come Back To Me
. The music was written by Sigmund Romberg with lyrics by Oscar Hammerstein II for the Broadway show
The New Moon
in 1928. While the first song had a traditional performance, Streisand's take on this old song was rather new and vibrant, especially for the time. Interestingly enough, both songs were recorded for her second album, not the first. This performance was taken from her Emmy-winning special,
My Name Is Barbra
.
She returned to the Sullivan show the following year to sing
When The Sun Comes Out
, which also appeared on the
The Second Barbra Streisand Album
. This was another torchy ballad, and delivered with the amazing phrasing Streisand already developed at just the tender age of 21.
She also appeared on the
Judy Garland Show
in 1963, in which she did a couple of duets with the grand dame herself, which I documented
here
. But she also managed to have some solo time, including singing
Bewitched Bothered & Bewildered
, which appeared on her third album in 1964.
She performed a second solo on the show. She sang the 1937 song,
Down With Love
, with lyrics by E.Y. Harburg and music by Harold Arlen, who, of course, wrote one of Judy Garland's biggest songs,
Over The Rainbow
. The sheer exuberance with which she sings it is amazing. The song later appeared on her second album, released in August of 1963.
Way back when, Dinah Shore had her own show, sponsored by Chevrolet. In 1963, she had Streisand on as a guest, and old lore has it that when Barbra showed up, Dinah didn't like the clothes she had, so she took her out to the store and purchased a new dress for her to wear. You can see it in this clip of Barbra singing
Cry Me A River
, written in 1953 by Arthur Hamilton. It was the first cut off her debut,
The Barbra Streisand Album
, released in early 1963.
In 1964, Barbra Streisand opened on Broadway in
Funny Girl
, which many claimed made her into an overnight sensation. But Streisand had worked hard for a couple of years prior to become the sensation, with another show and two albums under her belt. She had put in appearances on these shows, as well as the
Tonight Show
with both Jack Parr and Johnny Carson, as well as many more local television shows. Luckily, there are video tapes of the performances you see above.