My good friend Laurie from New Orleans reminded me of a song yesterday, and I couldn't believe I hadn't already posted about it. I was crazy about his one American hit song. In the US market, he was basically a one-hit-wonder, but in his 'native' Australia, he had a career that lasted over a decade with music that made it on the charts. John Paul Young, who was born in Scotland but moved with him family to Australia in the early 60s,was really unknown to me, aside from the fact the song was fantastic, and he was hot. Turns out, there is much more than I had a clue about. Or maybe not...
John Paul Young is
rumored
to came from a large family, it seems at least five of them, all boys, made a mark in the music industry. Malcolm and Angus Young were founding members of the legendary rock band AC/DC, Alex Young of the band Grapefruit, and George Young, who as part of the band The EasyBeats, scored a chart-topping hit in 1966 with
Friday On My Mind
. Once the band broke up, George and guitarist Harry Vanda became songwriters and producers for many Australian acts, including early AC/DC and John Paul Young. That might be a busy and talented family! HOWEVER, in John Paul Young's biography, it specifies he is NOT related to George Young, so not Alex, Angus nor Malcolm, either. In their biographies, John Paul is not mentioned. And he was said to have immigrated to Australia in 1962, while the other Young Boys did so in 1963. So, it is perhaps safe to suggest they were not related, and that rumor is false. Bet you hate me for this entire paragraph! LOL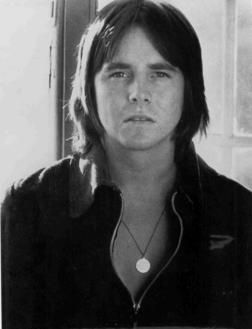 By his early 20s, John Paul Young was beginning a career in music. In 1972, he was cast in a major Australian production of Jesus Christ, Superstar, which broke attendance records while he was in it for 2 years. He followed that up with the Aussie hit
Yesterday's Hero
, which just missed the Top 40 on the US Hot 100 chart, topping out at #42 in 1975. He did work with George Young (not related) and Harry Vanda, a working relationship that lasted for many years.
The following year, he had a #2 song on the Australian chart with
I Hate The Music
, which did not make a blip on the US charts. It is kinda cute, but what might be even cuter is seeing him sing it in a sailor suit.
In 1977, JPY continued his success on the carts with the song
I Wanna Do It With You
, a Pop-Rock song with a bit of throwback flavor. Of course, the sexy message didn't hurt the song going to #7 on the Aussie charts, although once again it did not register in the US. In late 77/early 78, he had another song that made some noise,
Standing In The Rain
. It went to # 12 on the Australian chart, and was the first motion in a new direction, embracing the new dance music stirring up the audience, Disco.
Although that single didn't dent the US charts, the next song, released my senior year of high school, had a huge impact.
Love Is In The Air
swept the world, making it to #7 in the US Hot 100 Singles chart, and #1 on the Hot Adult Contemporary songs. It made the Top 5 in most countries, including Australia, South Africa, and across Europe. I remember dancing to it more than once back then at the high school and VFW dances. And it was written and produced by Vanda & Young.
That was, however, John Paul Young's last trip to the US charts. But he was still charting in Australia and across Europe. He continued his career as a singer, and added presenter/host, both on television and radio. By 1989, he had pretty much retired from the music business, concentrating on being a top radio DJ. But music called to him once again in 1992, when Baz Luhrmann's Strictly Ballroom was released, and John Paul Young was asked to do a new version of Love Is In The Air to be featured in the movie. The song returned to the Aussie charts, hitting #3.
In 2009, John Paul Young was inducted into the Australian Recording Industry Association's Hall of Fame. So, here is a man who is known by many with just the first few bars of a song who might be considered to be a one-hit-wonder, but who had a career that spanned many decades, and was inducted into a hall of fame. Good for him!