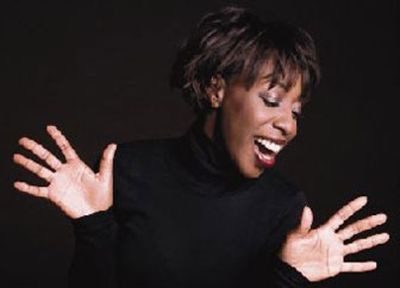 While some might consider Oleta Adams to be a one-hit-wonder, she had, in fact, two songs make to on the American charts. Her soul and jazz-influenced vocals are quite distinctive, and she has often been heralded by critics as a voice that should be heard. She also has a more interesting story than many who have hit the charts. Legend has it that Ms. Adams was playing at a hotel bar in Kansas City, Missouri, when the band Tears For Fears was on an American tour in 1985. Both Roland Orzabal and Curt Smith thought she was very talented, and when recording their next album, contacted her and had Oleta join them in the studio. In support of the album
The Seeds Of Love
, she also toured with them. The single,
Woman In Chains
, was released in 1989 and made it to #36 on the US Billboard Hot 100, her first single.
Her next step was to get signed and to record her own music. In 1990, she released
Circle of One
, which had moderate success in sales until she released
Get Here
in 1991. That pushed the sales to the certified Gold level, and made it to #5 on the Billboard Pop chart. The song was written by singer/songwriter Brenda Russell, who later went on to write the music for the Broadway musical
The Color Purple
. She had previously record
Get Here
, but it was Oleta Adams who had the most success with the track.
Adams also had some success in the UK with a version of Elton John's
Don't Let The Sun Go Down On Me
at the end of 1991. Two years later, she released
I Just Had To Hear Your Voice
, which also scored well with the British audience.
For more about Oleta Adams, check out her official website
here
. Adams released her latest album, Let's Stay Here, in 2009, once again receiving great praise for her work.