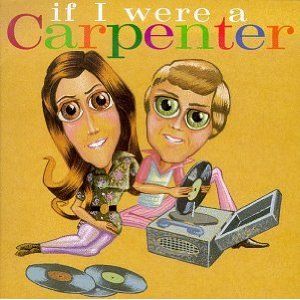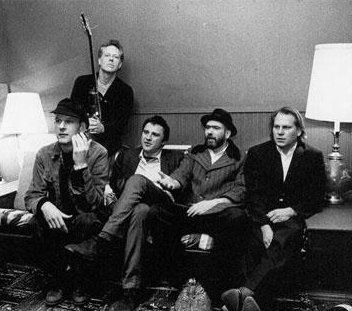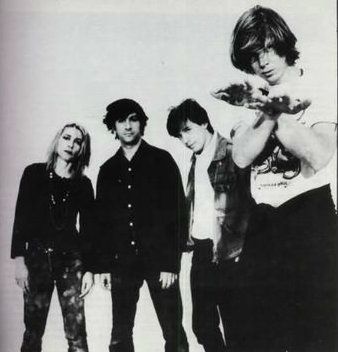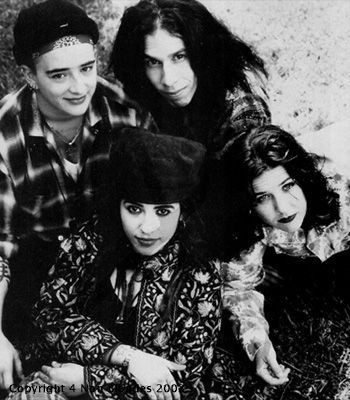 Clockwise, under cover: American Music Club; Dishwalla; 4 Non Blondes; Matthew Sweet; and Sonic Youth.
Since the New Year, I have run a couple of posts about the music of the Carpenters, the group fronted by Karen and Richard Carpenter, the siblings who set the music world on it's ear in the 1970s. Over the course of three posts, I brought you the chart-topping hits that made them a household name, and why I certainly bought soe of their albums for my own collection. You can find those posts
here
,
here
, and
here
. But now I think I will bring you another look at their music, with a distinctly different sound. I also have the CD
If I Were A Carpenter
in my collection, a tribute album by some of the top alternative rock bands of the early 1990s. The album, released in 1994, was a great way to be introduced to some incredible bands just making a name for themselves. Like, for instance,
American Music Club
. I first mentioned American Music Club back in
2010
, the band fronted by Mark Eitzel. The band was making music since the mid 1980s, and really were garnering attention for their highly praised album,
Everclear
. On the compilation, they took on
Goodbye To Love
, composed by Richard Carpenter and John Bettis.
Next up there was the much-heralded New York City band,
Sonic Youth
. They were formed in 1981, and worked their way through the ranks to release a studio album in 1990. They never succumbed to life on a label, still making hard-rocking music with a hard edge. And they certainly delivered the edge to
Superstar
, an iconic ballad written by Bonnie Bramlett and Leon Russell in 1969.
In the early 1990s, a band was emerging out of Santa Barbara, California, with a polish that didn't take the sheen off their rock music.
Dishwalla
combined the brash music with the clear vocals of J.R. Richards. They were a perfect match for the song written by Carole King and Toni Stern for King's 1971 album. Dishwalla took on the Carpenter's 1972 hit,
It's Going To Take Some Time
. And it was the way I came to know the band, and become a big fan of their original music.
Throughout the 1980s and 90s,
Matthew Sweet
had quite the following. Although his time with record labels didn't wok out, his music was appreciated by a college-oriented fan base. He also had the attention of the critics, and helped bring attention to this compilation with his cover of
Let Me Be The One
, written in 1971 by Roger Nichols and Paul Williams.
In 1989, a rock band made it's way out of San Fransisco and on to a larger stage. Fronted by Linda Perry,
4 Non Blondes
was best known for their 1993 hit,
What's Up
. They brought their own particular brand of rock, which utilized alternative grunge rock along with a dash of punk to make them distinctive. Shortly after the tribute album was released, the band broke up, and Linda Perry pursued a solo career, and was writing hit songs for some of the top names in the music business. But for
If I Were A Carpenter
, they delivered this amazing performance of
Bless The Beasts and The Children
, written by Barry De Vorzon and Perry Botkin, Jr.
You can find If I Were A Carpenter on
iTunes
and
Amazon
.