The finals are here, and each team is left with one contestant from each team, ready to compete for the win. The four artist couldn't be much different, and each special in their own way. They've had the backing of the audiences, and the backing of their coaches. They invaded the iTunes singles charts, and tonight the will perform a solo, a duet with their coach, and another special performance. Sounds like a fun night.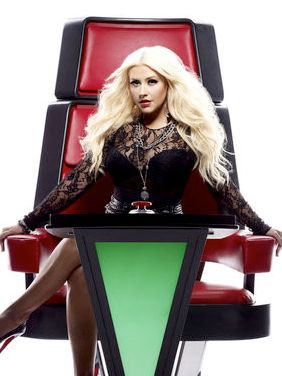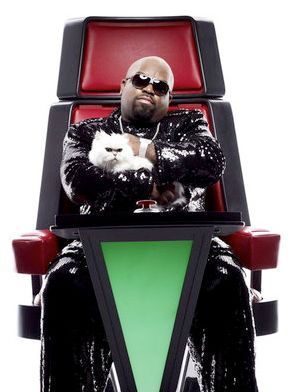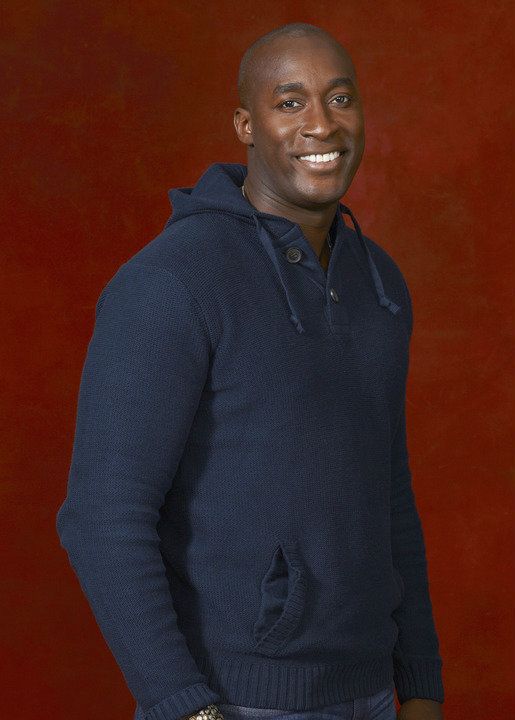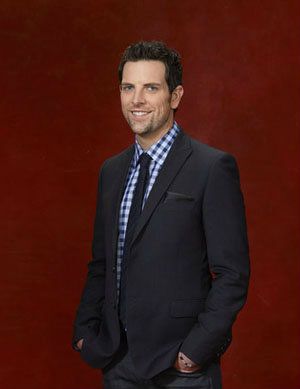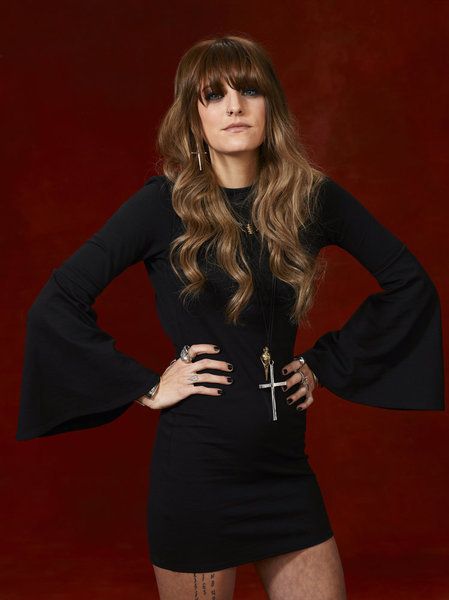 Top Row, Mentors: Blake Shelton, Christina Aguilera, Adam Levine and Cee Lo Green.
Bottom Row l to r:
Jermaine Paul
,
Chris Mann
; Tony Lucca;
and
Juliet Simms
.
Carson comes out and chats with the coaches, and we find out they all love their contestant, and that Christina is under the weather. And so, perhaps, is Juliet. And soon it is time to retrace the steps of
Jermaine Paul
, the representative of Team Blake. He will be singing "I Believe I Can Fly" by R Kelly, complete with a gospel chorus.
In his black tie and tails, but the tie loose and draped, he started slow and relaxed, and built the song to an emotional peak, bringing all four coaches to their feet. His voice was strong, and bold when it needed to be. He was truly dialed in to the song, emotionally present. That was perhaps his best performance to date. He was spent at the end, having invested in the song. Next up,
Juliet Simms
will take the stake, offering a special tribute to her coach, Cee Lo Green. She is performing the Gnarls Barkley song "Crazy." She sings it, and takes it toward the Pop side, a bit of a surprise for me. While she is in good voice, the song just didn't really go anywhere. I do love that she went back to dark hair, I like the look much better, less washed out. For me, though, that performance happened, and will soon be forgotten. Thankfully, she has two more shots to grab the attention. After the commercial break, it will be time for Team Christina to shine. And I mean that literally, as Christina herself will be singing with her big boy,
Chris Mann
. They duet on "The Prayer," made famous by Celine Dion and Andrea Bocelli.
Well, it really is more of a quartet, with Chris, Christina, and her breasts. Back to the song, it begins rather lovely, both sounding soft and lovely. Soon, however, Christina is singing over top of him, drowning him out, even when he is hitting his most impress notes. I don't know whether the sound was balanced, but what I heard of his was lovely, I just heard a bunch more of Christina, whose volume was on full. Now it is time for
Tony Lucca
to come out to sing for your vote, and he will be singing "99 Problems," the Jay-Z song. He takes the song in a bluesy and rock route, and has a bunch of charisma on the stage. That was much fun. Blake thought it was cool, and, of course, Christina had to take her shots. She took issue with the song, and how it disrespects women. Adam made mention of a metaphor, which seemed to irritate Christina, and she kept interrupting Adam, who took off his button-down to reveal a tongue-in-cheek Team Xtina t-shirt. After a blatant sales pitch for telecommunication,
Chris Mann
comes out to deliver his tribute to Christina, and sings her hit song, "The Voice Inside." This is lovely song, but it gets a little lost in the midst of his Vegas-bound dramatics. In theory this doesn't really count for anything, being a gift to the coach, and Chris should be happy about that. Now it is time for Cee Lo to duet with
Juliet
, and they are taking on Steppenwolf's "Born To Be Wild."
The costumes are sprinkled heavily with metal studs, and the lights are blaring, that is sure. I was a little disappointed in Juliet's performance, for it didn't have the energy nor the growl I thought she would have. Cee Lo seemed to be bringing it, but Juliet's wild was a bit on the tame side. Perhaps her illness is having an effect on her tonight. Now it is time for Team Adam to duet, as
Tony
and Adam take on "Yesterday," from the great Lennon-McCartney songbook. This is a wise choice, for it sits in a nice place for Adam's vocals, and they sound good on the harmonies. Adam's voice showcases Tony quite nicely. It really was just very sweet. After a break, it was time for
Jermaine
to offer thanks to Blake, and he takes on one of his hit songs, "God Gave Me You." Wow, he did another great job, and translated the song so well to a great soul sound. In many ways, it shows how closely related Country and Soul really are. But Jermaine is definitely stepping up tonight. And finally, it is time for
Chris Mann
to come out and sing his solo song, and he sings "You Raise Me Up," a song by Norwegian-Irish duo Secret Garden, and best known for the cover by singer Josh Groban. He had support from the James Burroughs High School Choir. He does a nice job, and didn't push his range with the song, modulating with volume instead of jumping octaves. Christina is crying, and Cee Lo wants him to be his wedding singer. Interesting. Blake and
Jermaine
are doing their duet, and wisely chose "Soul Man," the great song by Sam And Dave.
This is of course in Jermaine's wheelhouse, but Blake steps up, and gives a little blues in his voice. He allows Jermaine to be front and center, for he is there to support his charge. If I didn't know better that to second guess voters, I'd think Jermaine might have just won this competition. Obviously, Jermaine and Blake have developed a close relationship, venturing to respect and friendship, I suspect. Next up is
Tony Lucca
, taking on a great song from Maroon 5, "Harder To Breathe."
He sounded great on the song, but did forget lyrics in the middle. But he gives a nice and nuanced performance. He brings a bit more blues than Adam did in the original, but still kept the jazzy feel. That was nice. And for the final performance of the competition, it is
Juliet Simms
, who is taking on Lynyrd Skynyrd's "Free Bird." I have to admit, this confuses me, for this is a guitarist's song, not a vocalists song. She does a bunch of improvisation, which is great, but I still get taken away by the hot guitarist playing behind her.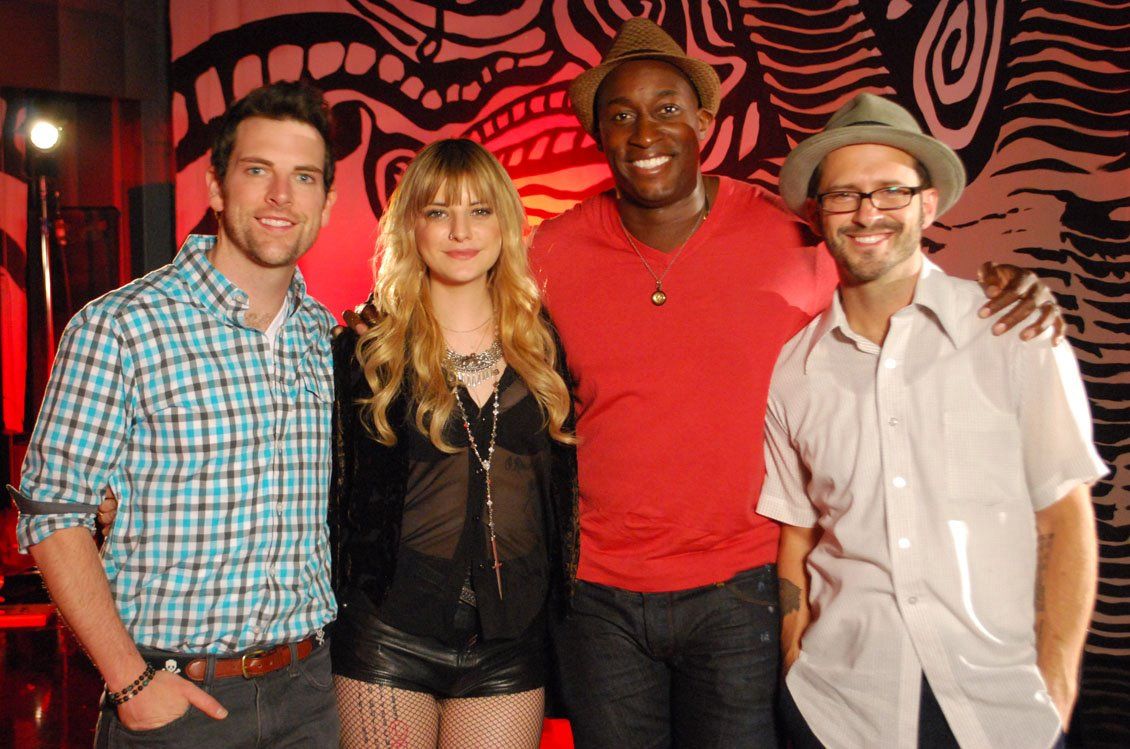 There is a recap moves quickly, featuring only their solo songs. I don't think there was a truly bad performance, so it will be tough for the voters to decide. For me this evening, I would have to give the night to Jermaine, who was rock solid, and really excelled all night long, giving his best of the series when it counted the most. But we won't know until tomorrow night, with the two hour finale when they will be having guests like Flo-Rida, Justin Bieber, Hall & Oats, and more to entertain for the one hundred and five minutes of entertainment until the winner of The Voice Season Two is announced.