Tonight, the Top 5 of American Idol Season 11 will take on five solos from the 1960s, around the time most of their parents were born, and five solos of British music. Of the spoiled list of songs, three of the British songs are from the 1960s, one from the 1970s, and one from 2007. There will also be a duo and a trio, both singing songs from the 1960s. There is a wealth of Pop music coming from the UK right now, from Paolo Nutini to Jessie J, from Amy Winehouse to Natasha Bedingfield, and from Westlife to Girls Aloud, yet this is what we are given? So we will just have to settle in for nostalgia...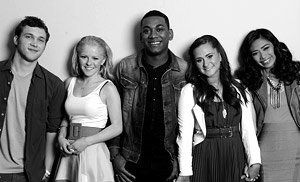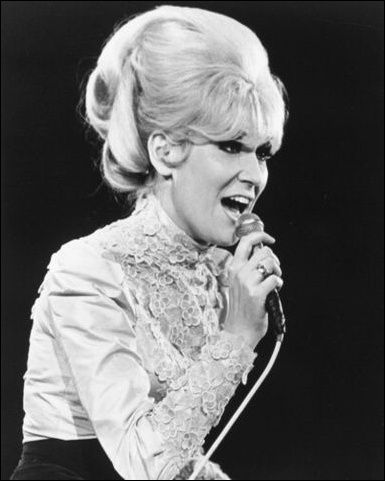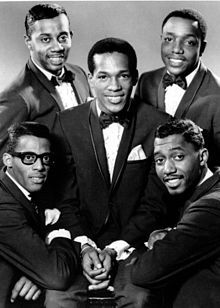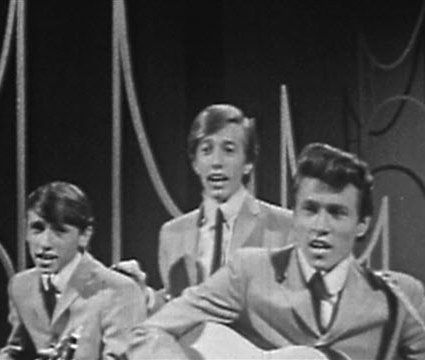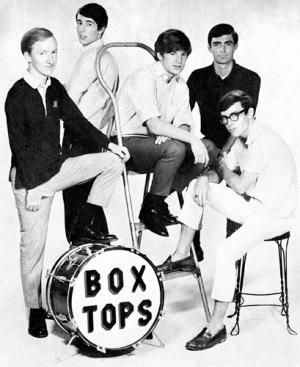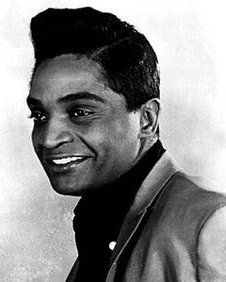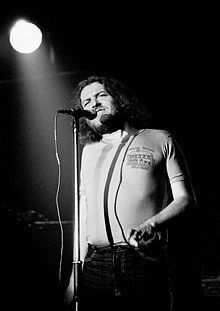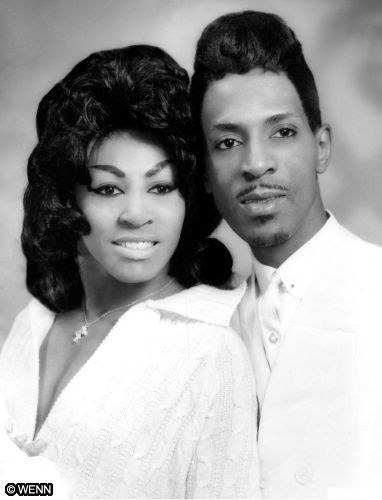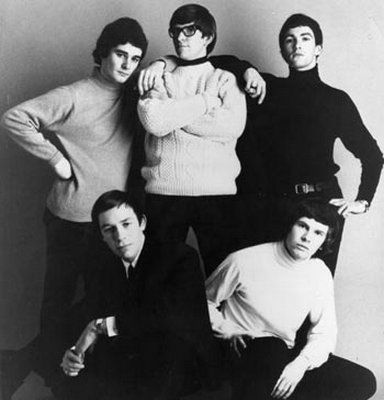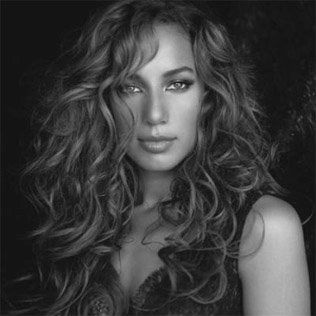 Top: Season 11's Top 5: Phillip; Hollie; Joshua; Skylar; Jessica. Clockwise: Dusty Springfield; The Temptations; Creedence Clearwater Revival; The BeeGees; The Box Tops; Leona Lewis; The Zombies; Ike & Tina Turner; Joe Cocker; and Jackie Wilson.
The usual recap starts off the night, and we learn the themes for the night, Brit Pop and the 1960s. We find out to be the guest mentor for the evening will be Little Steven Van Zandt, which is an unusual choice, but let's move on. One can only think this will be the first of many odd choices that will be made. They jump right in, and tonight
Hollie
is up first. She will be singing
River Deep Mountain High
, first sung by the Ike & Tina Tuner Review in 1965.
Little Steven and Jimmy I think it is the most exciting song ever, and I can't argue with them.
Hollie
came out pipes blaring, with the volume turned up to 12. She moved over the stage, and looked fairly natural doing it. With the last note still hanging in the air, we see Randy and Stevne greet her with the first standing ovation of the night, although Jennifer seems to be holding out. They loved her, giving her nothing but praise. After a break, we discover it is time for
Phillip
, and he will be doing
The Letter
, made famous by The Box Tops in 1967. Not surprising, he ignores the melody and tempo of the song, and puts the Dave Matthews spin on it. The crowd goes insane, and he is driving me insane. The judges love him, and Randy thinks he is so very original. Oh really, Randy? Are you freakin' kidding me? I will roll my eyes and move on. So, it is time for
Skylar
, and she comes to rehearsal with Jimmy I and Little Steven, and leaves with another. She will be singing
Fortunate Son
, the great rock song of defiance and protest. It was written and performed by Creedence Clearwater Revival in 1969. She pretty much kills the song. She does a great job, so far, the best of the night. Not even close. She was bold and brash, giving just what the song needs. Following another commercial, we find out that
Phillip and Joshua
will be doing a duet, and be singing an iconic song in the process. They will perform
You've Lost That Loving Feeling
, made famous by The Righteous Brothers in 1964.
I'm not sure what to expect, and this seems like a pairing doomed for failure. Phillip looks horrified while singing, and Joshua is tense. Wow, this is a train wreck, steeped in friction. Phillip refuses to stick with a melody, and Joshua lives off the melody, using it as a jumping point for his vocals. Joshua explodes with the notes, while Phillip contracts with them. Scary. And yet the judges claim to love it. So it is time for Jessica to perform, and we find out she will be singing
Proud Mary
by Creedence Clearwater Revival in 1969, to qualify it for the theme.
Of course, many know it from the 1971 version by Ike and Tina Turner, but that isn't a 60s song... Little Steven mentions he wanted to talk her out of the song, since every band had to play the song in bars, and he was tired of it. But then she sings it, and he just loved it, so he didn't think it should change. Jessica comes out to perform it, and is surprisingly comfortable on the stage, and having fun with it. She has the voice to make it work, and it does. I'm surprised. Steven and Jennifer love it, but Randy, who loved what Phillip has done to songs, thinks it was barely passable. And he misquotes Little Steven as saying the reason she shouldn't sing it was because of Tina Turner. No, Dawg, that wasn't what he said. After a break, it is time for
Joshua
to sing his 1960s song, The Temptations great song,
Ain't Too Proud To Beg
. It was a huge hit in 1966. I love this song, but not this performance. It reminds me he is really no very current at all. He also doesn't have a sweet or sensitive moment in the song, instead being all being loud, aggressive and throaty, like The Temptations on a crystal meth binge. Of course, the judges loved it, with Steven calling him one of the top two singing Idols ever, which should come as a shock to a couple of winners. Randy and Jennifer also loved him. When asked who they thought were the standouts in round one, they all said
Skylar, Joshua and Hollie
, leaving
Jessica and Phillip
in the dust. And it is time to flip to the next theme, British Hits. Once again,
Hollie
leads it off with the great 2007 song from Leona Lewis,
Bleeding Love
.
It is a lovely song, and she does a sweet job with it. She kept is smaller, more acoustic, not as bombastic as the original. Quite nice. The judges are loving her, and giving her much praise. Not sure what to make of that. After the break, it is time for Crusty to tell us that Carrie Underwood and Coldplay will perform on the results show tomorrow night. We hear that
Phillip
will not ignore the melody of
Time Of The Season
, a huge hit in 1968 for The Zombies. Well, to be truthful, he beats and batters the melody, unable to hit most of the notes in the chorus. That was just awful. The judges are falling all over themselves because he actually attempted to sing the melody, like that is an accomplishment. Steven actually said he sang it well. I am reminded there is no truth in advertising. It is just infuriating that this trio can let that go without a drop of honesty. Shame on them. Now it is time for the trio of ladies,
Skylar, Jessica and Hollie
to sing the great song
Higher And Higher
, made iconic in 1967 by Jackie Wilson. They were good, but not spectacular. After a break,
Skylar
is back out there, and going to sing Dusty Springfield huge hit in 1966,
You Don't Have To Say You Love Me
.
I love this song. She is doing a great job with it. She feels the emotion, and is giving it Dusty realness. I feared a moment toward the end, but she brought it home perfectly. Go Skylar! The judges love her, and the crowd seemed to go wild. Who knows what that means. I think she was the best of the night tonight. Now it is time for Jessica, who will be singing
You Are So Beautiful
, Joe Cocker's mega-hit. She completely mixed it up with a sweet R&B feel, with some amazing notes. That was so very beautiful. I am shocked, for the judges love it too, and in fact, Randy says that sent her to the top of the leader board for round two. So fickle, that man. After a long break, we are finally at the last performance of the evening, and we hear that
Joshua
wanted to sing a Tom Jones song, but Jimmy I and Little Steven tell him to do
To Love Somebody
, a huge hit for The Bee Gees in 1967.
I am so torn, for at the beginning he starts simply, and gets bogged down in the song. I wanted that to work better. Then, of course, he explodes all over the song, like a fireworks on July 4th. Although I am disappointed by the performance, he is greeted by a standing ovation from the judges. Randy says he is the best singer ever on American Idol, and Jennifer says the best singer in the last 50 years. I wonder if they have been playing in an old stash left by Paula... Well, it is time for the recap, and I still feel the same way. If there is any fairness in the world, Phillip will be in the bottom three tomorrow night, and even going home. But I have no faith in that happening. I would say
Skylar
was my favorite of the night, with
Jessica and Hollie
battling it our for second. Then hits
Joshua
, and
Phillip
lags far behind. But we will have to wait until tomorrow night to see what the voters thought.