Tonight, we will see what the voters thought of the performances last night, with 1960s hits and British Pop hits were pulled from the archives. The reviews of the night were mixed, so no one is sure who will be leaving tonight. If the last few years are any indication, one of the three girls should be packing their bags. But there are many who think it might be time for frontrunner Phillip, the only remaining contestant to have not been in the bottom three, to go home. Or might it be a surprising exit for Skylar, who has come on strong? Or maybe Jessica, who was spared the bottom last week after being saved from elimination by the judges in the Top 7? Or Joshua, told by Jennifer Lopez last night he was the best singer of the last 50 years, eclipsing the late Whitney Houston, Aretha Franklin, Mariah Carey, and, well, everyone who has raised their voice in song since 1960? How about Hollie, who is definitely saving her best for last, as she continues to get stronger as the competition goes on? Only Crusty and the producers know so far.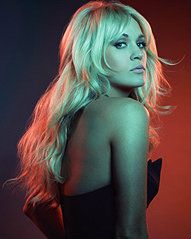 Top: Phillip; Hollie; Joshua; Skylar; and Jessica. Bottom: Carrie Underwood; and Coldplay.
The show starts with a quick look back at last night, including Jennifer's idiotic comment about the best singer in 50 years. The judges are brought out to the stage, and are joined by Crusty, looking all kinds of perky. He tells us Coldplay will be on the show, as is Carrie Underwood, the most successful Idol to date. Crusty mentions the tour, and then jumps into the results. He calls
Joshua
, and Steven calls him one of the top two Idols ever, while Randy thought he is the best Idol ever. Jimmy I thinks his
To Love Somebody
is the best performance on Idol, and thinks he is safe. According to the voters, he is safe. After the break, the contestants are featured in the latest Ford Music Video, features Cobbie Caillat's latest single,
Dream Life
. Quickly, Crusty introduces Chris Martin, Jonny Buckland, Guy Berryman, and Will Champion. They are better known as mega-band Coldplay, there to perform
Paradise
, off the album
Mylo Xyloto
. Here is their music video for
Paradise
.
You can purchase
Mylo Xyloto
on
iTunes
and
Amazon
. I am just grateful I don't have to review that performance. Woof. It is time for more results, and
Hollie and Phillip
are called to join Crusty. Jimmy loved Hollie's first performance, and okay the second. For Phillip, Jimmy feels he should be in the bottom for two weak performances, no matter how bad Phillip feels. For the results, we learn Hollie is in the bottom two, and Phillip will win this competition. Well, I would surmise that if he can sound that bad and not even be in danger, well, that says a lot. After a break, Crusty proudly introduces Season 3 winner Carrie Underwood, whose new album,
Blown Away
, is taking over the charts this week. She performs the title track.
I have to say, this is a great song, and she sings it so damn well. And she looks great with the fake hurricane behind her. You can purchase Carrie's brand new album,
Blown Away
, on
iTunes
and
Amazon
. She will be heading out on tour this September, and you can check out when she is playing near you on her
official website
. After another break, it is time for
Skylar and Jessica
to discover what the night holds for them. The judges loved Skylar, but Jimmy wasn't as sold. He is complaining about the production behind her, which I find ridiculous. Jessica is up next, and Jimmy loved
You Are So Beautiful
, but he hated
Proud Mary
, and felt she was too sexy. Crusty tells us Jessica is safe, and Skylar is in the bottom 2. I am sorry, but there is no way Skylar should be in the bottom, and Phillip safe. And the judges are of no help at all, with a complete lack of critical appraisal performance after performance. Coldplay comes back out for a rare second song, as they dive into a performance of
Every Teardrop Is A Waterfall
.
It is another song off
Mylo Xyloto
, which can be purchased on
iTunes
and
Amazon
. After a commercial break, and perhaps the top two performers of last night are waiting to see who goes home. While we wait, Jennifer tells us the Top 3 belong in safety, which makes me shake my head. After nearly 60 million votes, we learn that Skylar is going home tonight. And the judges let it happen. And Phillip is still in the singing competition. I hope someone smarter than Jimmy I signs this girl.