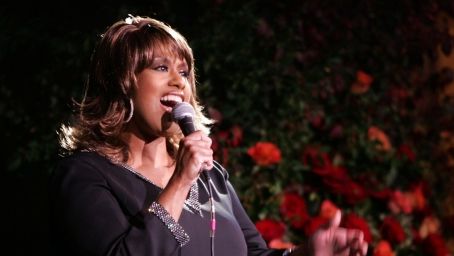 One of the great things to come out of this week's American Idol finale was the performance of the great Jennifer Holliday, who sounded as spectacular as ever. So when I was going to put together the post for the first night of the holiday weekend, of course she came to mind. Since I worked in the Village in the mid 1980s, I can certainly remember dancing in some of the clubs to the amazing "And I'm Telling You," which made it on the R&B and the Dance chart 1982, 2001, and 2007. It was a single off the
Dreamgirls Original Broadway Recording
, with many remixes of the song. It is a gift that keeps on giving.
In 1984, Jennifer proved to be more than an ordinary Broadway belter. With the release of the album
Say You Love Me
, the single "Hard Time For Lovers" went to #17 on the R&B chart, and #26 on the Dance chart.
With the strength of her voice, it is no surprise that was not her only hit. In 1985 and 1996, Holliday had the #1 on the Dance chart with "No Frills Love," certainly a memorable song. It was on the
Say You Love Me
album, as well a greatest hits collection,
The Best of Jennifer Holliday
.
Now, if there was a song that was written to eventually appear on RuPaul's Drag Race as a lip-sync-for-your-life song, it would be the hit off the album
Breaking Through
, "A Woman's Got The Power." Released in 2000, the song went to #7 on the Billboard Dance chart.
You can find the
20th Century Masters - The Millennium Collection - The Best Of Jennifer Holliday
on
iTunes
and
Amazon
. Crank up the volume and have a great "Holliday" weekend!