Tamyra Gray. Josh Gracin. LaToya London. Anthony Fedorov. Chris Daughtry. Lakisha Jones. Jason Castro. Allison Iraheta. Michael Lynche. James Durbin. That is a list of people who were sent home in fourth place on American Idol, first season to last year. Some of them were considered favorites to take home the title their year, only to be sent packing by the vote of the public. Now, we want to know, who will be joining that list? Will Jessica continue to be safe, following the judges save that prevented her from being sent home? Will Hollie continue to back the odds, and be in the bottom, but survive as few have done before. Joshua has flirted with the bottom a few times, could this be his time? Or could the ultimate surprise happen, and frontrunner Phillip be shown the gate? Tonight, they will each be singing three songs - one from a Californian artist, one song they wish they had written, and a duet. Will the performances make a difference? We will have to wait and see about that.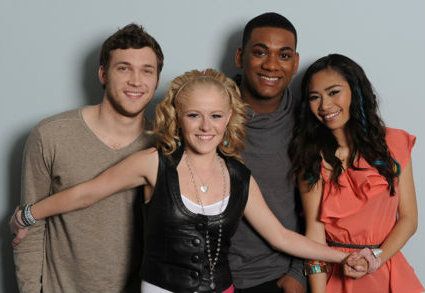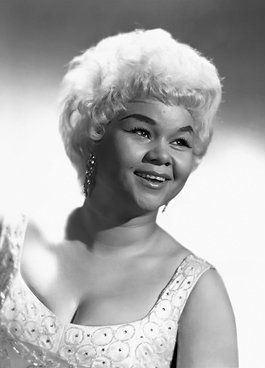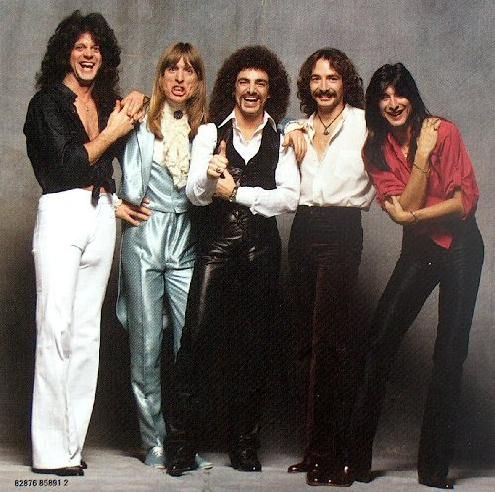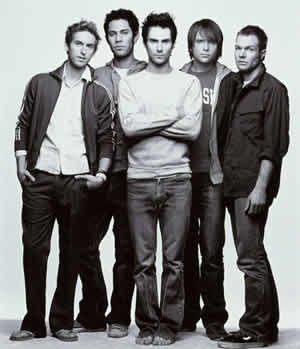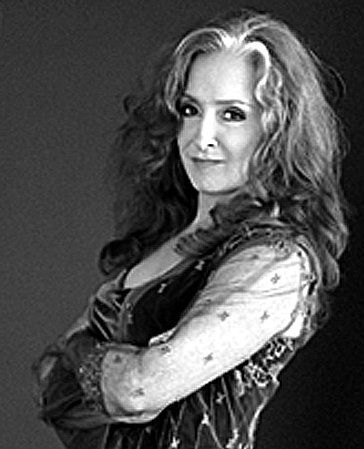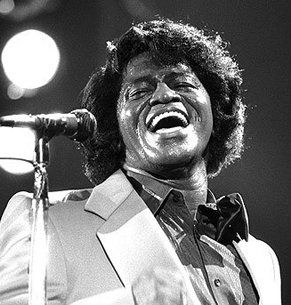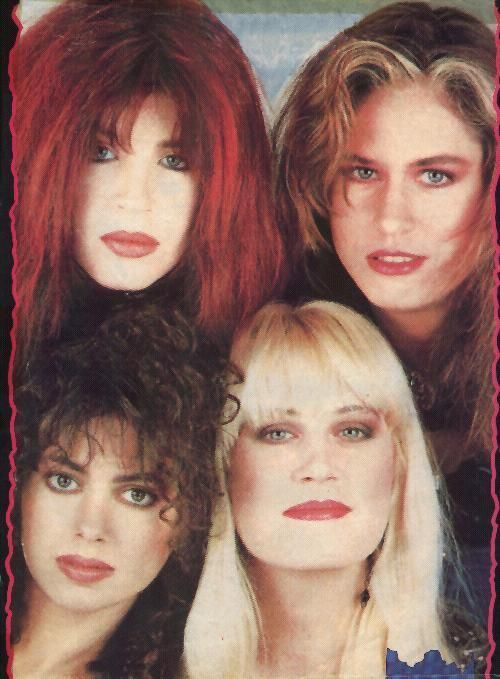 Top: Phillip; Hollie; Joshua; and Jessica. Middle: Creedence Clearwater Revival; Etta James; Josh Groban; Journey; and Maroon 5. Bottom: Jennifer Holliday; Bonnie Raitt; Damien Rice; James Brown; and The Bangles.
The judges and Crusty are brought out, to much (too much) screaming from the audience. The first theme is California Dreamin', music by artists from California, about California, or with a hint of West Coast about it. Yes, it is as vague as is seems. First up we have
Phillip
singing the great Creedence Clearwater Revival hit, "Have You Ever Seen The Rain."
I am immediately stunned, for the first few bars aren't bad. Kinda good, actually. John Fogerty's songs are a good match for him, although he does seem to run out of gas by the chorus of the song, and get a bit sloppy. Now, they barely let Steven talk before Jennifer takes over to tell of the grandeur of the performance. Randy has his say, and is pretty much the opposite of what I heard, for he thinks the beginning was rough, but got better as it went on. After a commercial break, we get the little train that could,
Hollie
. She will be singing "Faithfully," the great song by Journey. This original recording was really all about Steve Perry's amazing vocals. The first few notes seem off to me, but she gets it together, and is back on key. The song seems to stay down in her lower register, which is surprising. She finishes out the song on a huge note, and really seemed to be feeling it. I thought it was nice, but not killer. Well, Randy starts by dropping the Journey names, and tells how great he felt it was. Jennifer agrees, as does Steven. Crusty gives Randy another chance to mention playing in the band, cause it was over 40 seconds since he last mentioned he played bass for Journey. Next we have a song written by Secret Garden, the Irish-Norwegian duo, with music by Rolf Løvland and the lyrics by Brendan Graham. It was made famous by Josh Groban in the States. "You Raise Me Up" went to #1 in the Adult Contemporary charts. Westlife took it to #1 on the UK charts, and others throughout the world.
Joshua
will take the song on, but I think he starts off a bit weak, but soon catches up. By halfway through, we are back to getting five notes when one will do. The song seems to be taking him to the top and bottom end of his voice, and one or twice I feel he drifts out of his range. It is a simple old tune, centuries old, and Joshua try to bring it somewhere it never belonged. But the judges, who didn't stand up for the ovation, tone down the adoration, but make no mistake, they think he should be in the finals. That leaves only one other singer to complete the first round, and we learn that
Jessica
will be singing "Steal Away" by Etta James. It is off the 1968 album
Tell Mama
.
Now, I love this song, but there is the oddness of Crusty introducing 16-year-old
Jessica
, and her flirting on the piano. But she obviously loved the song, and sang the stuffing out of it. But it was a bit of a performance, a girl playing a woman's role. Jennifer loved it, and calls her one of the greats of all the ladies singing today. Really, Jennifer? She's giving Mary J a run for her money? Beyoncé? Lady GaGa? Steven loves her, and talks about recoding an Etta song himself. Randy loves her, and uses the phone book thing, like singing the phone book would be entertaining. They compare her to Joshua, a signal to the voters who the two finalists should be. The first duet it up, and it is
Joshua
and
Phillip
, singing "This Love," the great song by Maroon 5.
Phillip is trying to keep up with Joshua, but neither is doing well on the song. Again, they seem to compete rather than blend at all. If anything, I would say their styles are engaged in warfare, for their use of rhythm and beat are so very different. The judges giggled and loved it. Soon, the ladies,
Jessica
and
Hollie
, are swinging in silken swings on the stage, and belting their brains out. They sing "Eternal Flame," the huge song by The Bangles.
They did what they could with the song, which was never meant to be a dueling duet. They stayed on key and tempo, something the boys did not do. The judges, however, turned on the girls, whining incessantly about not liking it, but never saying much beyond the swings, now being ridden by Phillip and Joshua. We take a moment to talk about the upcoming film,
Rock Of Ages
, with director Adam Shankman, and Crusty's "girl," Julianne Hough. Adam tours the mansion, and they get a sneak peak at a few scenes of the movie. Shankman tells big stories of how great Tom Cruise is, even though he didn't bother showing up. And there are plenty of (uncomfortable) allusions to Crusty's personal life, but it finally (and thankfully) comes to an end. The kids form a quartet, and make a sloppy mess out of Foreigner's 1981 hit, "Waiting For A Girl Like You." We surely could have done without that. Now it is time to move to the next theme, Songs I Wish I Wrote.
Phillip
is up first, and he wishes he would have written "Volcano," an amazing song by Damien Rice, that also featured Lisa Hannigan.
Now, this is a really cool and beautiful song, and I just don't think he did it justice. His voice grinds a bit, and he falls into the habit of sliding behind the tempo. There was no nuance in his vocal, which saddens me. The original is just a beautiful celebration of give and take, soft and tender. The judges, however, all flip out, with Steven calling it beautiful, and Jennifer calling it the most poignant moment on American Idol ever. Randy thought it was the performance of the season - like the 14th performance he has said that about. For them, it was brilliant artistry. If it was, it didn't translate to my television.
Hollie
wishes she wrote the great love song so perfectly wrought by Bonnie Raitt, "I Can't Make You Love Me." She did a nice job, but is just too young to really deliver the way Bonnie did. She had lovely tone, but not the full story behind it. The judges are not happy, and complain she has no nuance, no emotional depth to her performance. You know, kinda what I thought about Phillip, only they called that the best performance. Randy went so far as to say the song couldn't deliver the "Idol moment" Hollie needed. I thought when Bonnie sang it, she made the world stop and listen, way more than the bass player in Journey ever did. Oh, I digress, so I shall move on. Since
Joshua
tackled the king of Adult Contemporary music in the first round, in the second round he will be taking on the Godfather of Soul, James Brown. He will sing "It's A Man's Man's Man's World." With a big orchestra behind him, Joshua dives right in, and I don't know if it is the time restraint, or the arrangement, but the build to the song is lacking for me. I felt forced, a contrived moment. I must be wrong, for the judges were on their feet. Both Steven and Randy call it the best, most passionate performance ever on American Idol. I guess that means Phillip's performance is knocked out of the top spot for this season. Jennifer says it makes her speak Spanish, and makes her see God. Okay then. We learn that
Jessica
will be closing the show with a song from
Dreamgirls
, and it is obvious which one it will be. For me, no one has ever topped the gut-wrenching performance delivered by Jennifer Holliday when her Effie sings "And I'm Telling You I'm Not Going."
Now, this is a mighty tower to climb, so I can't wait for this commercial to end, and to hear what she has to offer. She sings it really well, way better than I ever thought she could deliver. There was weight and grit to her voice, and a lovely build to the song performance. She lead the audience on the journey nicely. Was it as good and Jennifer Holliday? No, of course not. I have never seen anyone to equal that, not even Jennifer Hudson, who won an Oscar for singing it. But I was impressed. Crusty warns us that tomorrow night, David Cook and Jennifer Lopez will sing on that stage - not together. As the recap rolls, I realize I feel the same way about the performances, which is very different than the judges. We are told by Randy that Jessica, Joshua, and maybe Phillip won the night, signalling it was time to Hollie to leave. Will the voters agree? I still feel Phillip's vocal quality is inferior to the rest, but will he ever experience the taste of fear of being placed in jeopardy? Will Hollie finally not escape the bottom, like the judges suggest? Will the darlings of the panel, Joshua and Jessica, stay on a path the the finals? Tune in tomorrow night and find out who will no longer have a chance to be your American Idol.