The performances are finished, the voting complete. The only thing left to do is to announce the winner. Well, and to have an 105 minutes to put on an entertainment show that will sell plenty of advertising. Oh, there will be many performers on to fill in the time. Earlier today, producer Nigel Lythgoe announced there was more votes than ever last night, more than 132 million. This morning, the ratings were released, and it had the lowest ratings in the 11 years of the show. Well, that is quite the interesting fact, don't you think? Well, I will try to give the highlights of the evening, with the videos of the original performers, as always.
After the familiar opening to the show, Jeremy Rosado, Shannon Magrane, Erika Van Pelt, Heejun Han, DeAndre Brackensick, Colton Dixon, Elise Testone, Skylar Laine, Hollie Cavanagh, and Joshua Ledet came out singing in white to sing the first group song of the night, "Runaway Baby" by Bruno Mars.
Introduce the judges, Randy Jackson, Jennifer Lopes, and Steven Tyler, followed quickly by Crusty. He brings out Phillip and Jessica, and we find out Jessica was so excited she didn't get much sleep. Phillip, on the other hand, got 9.5 hours of sleep, and was feeling pretty good. After a commercial break, we learn that in the first spotlight of the night, Phillip comes out to sing with John Fogerty. Together they perform "Who'll Stop The Rain." This was a huge hit song written by Fogerty for his band, Creedence Clearwater Revival. They follow that up with "Bad Moon Rising," the iconic song written by Fogerty at the height of his CCR days.
Soon, Crusty is introducing the next performance. Joshua Ledet is going to take on Elton John's classic song, "Take Me To The Pilot." He is joined on stage by his idol, Fantasia Barrino.
The performance is energetic and filled with the spirit. They are spewing to the left, and spewing to the right. I will admit, Fantasia's hair, uhm, okay, her extensions, are confusing me. This whole performance seems to confuse people at the end, with Joshua and Fantasia wandering around, the cameras unsure how to follow. This is live television, people! The ladies of the Top 12 are up next, singing a Chaka Khan medley, and are joined by the magnificent Chaka herself to sing "I'm Every Woman."
Crusty helps Phillip and Jessica spotlight their musical mentors, who are seated in the audience. As a surprise, they are given keys to a new For of their choosing by their appreciative pupils. Then Crusty surprises the kids with keys to cars of their own. Rihanna is up next, with "Where Have You Been."
She sounds pretty good, I have to say. Usually, those words don't occur to me when Rihanna is on stage. Time for more excitement, and Crusty introduces Skylar, who will be singing Reba McEntire's "Turn On The Radio." It quickly turns into a duet, as Reba joins Skylar on stage.
Reba is wonderful, and Skylar is up to the task of singing with her. Quite nice. I loved it, actually. After a ridiculous waste of time about Steven Tyler's dressing room filled with Playboy bunnies (on this "family" show), Crusty brings out Jessica to sing "I Will Always Love You," a highlight of the season. Once again, she does a beautiful job. Then it is time for the men of the Top 12, and they sing Neil Diamond's "America." After singing Diamond's "Crackling Rosie," we get "I'm A Believer." Soon, Colton introduces the man himself, Mr. Neil Diamond, who performs "Sweet Caroline," with a strong assist from the boys.
Neil is looking great for a 71-year-old man, and is about to head back out on the road. Way to go, Neil! I bet the next skit, mocking Randy by having the kids actually sing the phone book, was much funnier when they thought of it. That is followed by Jennifer Lopez singing two songs of her own, "Going In" and "Follow The Leader." Well, that dragged on a bit too long. It is followed by Ace Young asking Diana DeGarmo to marry him on the stage of the Idol finals. The first Idol couple makes the first Idol proposal. Ace looked nervous, and in need of a trim. Diana was looking good. Wonder if she got to say hi to Fantasia... That is followed by Holly coming out to sing "You'll Never Walk Alone," only to be joined by the gorgeous Season 6 winner, Jordin Sparks.
Jordin sang the song for Idol Gives Back in her season. Crusty brings out the guys of the Top 12 to sing songs from the BeeGees songbook, in a tribute to the late Robin Gibb. We quickly move by this, for it does not sound good. Crusty introduces the duet many have been waiting for, as Jessica takes the stage with Jennifer Holliday on "And I'm Telling You I'm Not Going."
I don't care how old you have to be, I vote Jennifer Holliday to be my American Idol this year, and every year. She is the most glorious thing to happen on the show this season. Now it is finally time for what we've all been waiting for... Oh, wait, here comes Aerosmith. I guess if J-Lo had stage time, Steven needs it too. And Joe Perry does still look great. For the second song, they sing the iconic "Walk This Way."
I sit here and notice there are only minutes left for the show, and we've spent very little time with the two finalists. They both had two songs, jammed in between guests that populate the roster of record labels. But as I say that, they are back on for a duet, singing "Love Lifts Us Up," originally sung by Jennifer Warnes and Joe Cocker for the movie,
An Officer And A Gentleman
.
With that, it is finally time for the results. They confirm that there were 132 million votes cast, and Crusty ask them to dim the lights. The winner of American Idol Season 11 is Phillip Phillips. How shocking. Really, who didn't see this coming weeks ago? As he plays off the winning single, he is unable to sing through the tears. He walks off the stage to hug his family, blowing off the cameras and the other contestants. Once again, I have to question why any female with talent will audition for this show any longer.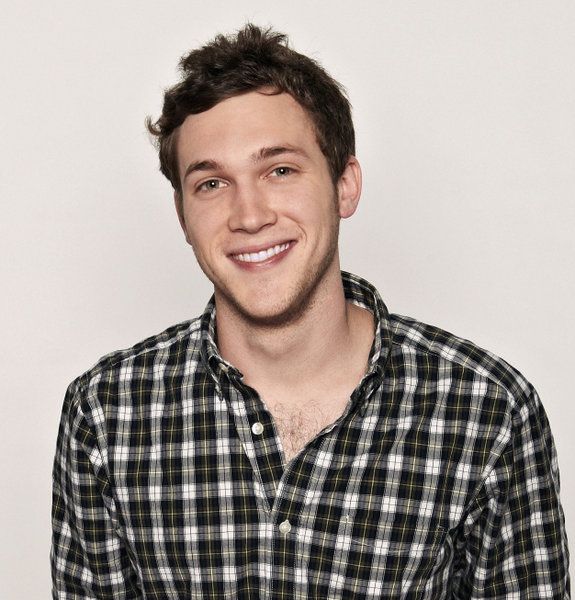 So, until they begin the journey to crown the next white boy with a marginal voice and a guitar, stay safe, and support independent music!