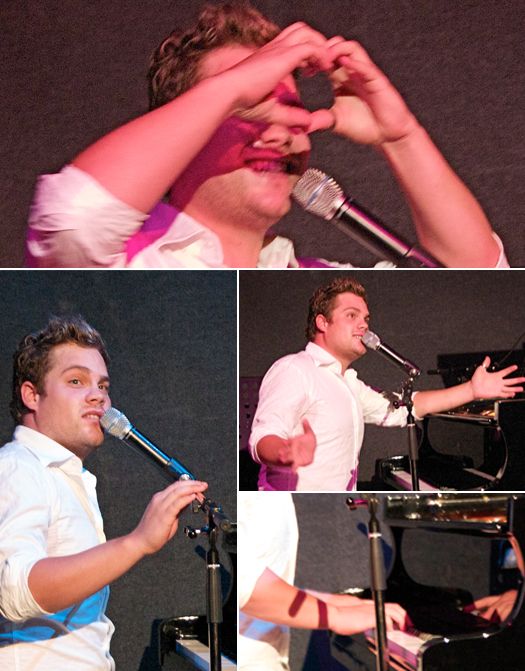 A very happy birthday to my favorite Canadians, Theo Tyson Tams. He was born 26 years ago in Alberta, Canada. In September of 2008, he was voted the winner of Canadian Idol by the viewers. His first single, released on the night he won, was
Sing
, a song he performed on the finals to rave reviews from the judges. The song went to #2 on the Canadian Billboard Singles Chart.
In May 2009, his album,
Give It All Away
, was released. The first single,
Lazy Lovers
, was my introduction to Theo, and I have been a fan since.
Lazy Lovers
made it to #14 on the Canadian Singles Chart, and to #8 on the Hot Adult Contemporary chart.
Later in the year,
Wait For You
was released. Theo made a brave move with the video, as it was shot with him performing a live acoustic version of the Pop song that was on the album. And it was shot in black and white. And it was amazing. The song made it to #14 on the Adult Contemporary chart. And it solidified my admiration of the singer.
Last year, he released Manhattan Blue. I would run a the video here, except Sony Canada has not made it available to be even seen by fans in the US, let alone embed in a post. Yes, over a year later, and they are keeping a tight rein on things. LOL When I originally reviewed the album on this blog (
here
), I mentioned he managed to do what few other Idol contestants have done, and put out a damn good first album! He was also the first LGBT contestant in North America to win, as certainly it has not happened in the US, nor does it seem likely in the near future.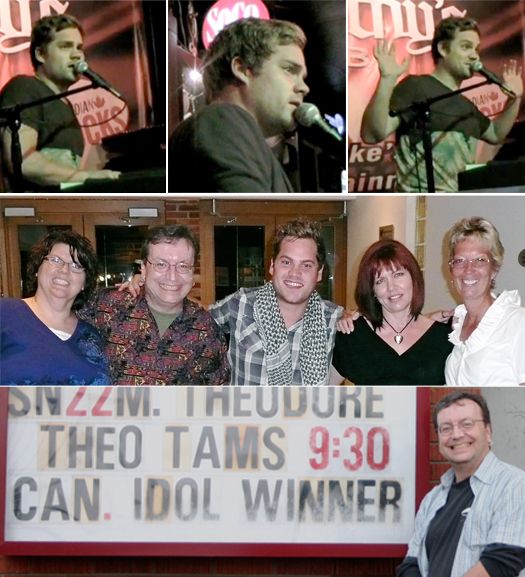 Well, I kept talking about wanting to see Tams live, and it became obvious I need to take the bull by the horns to get that job done. So, once he had a tour in place for the summer of 2010, I made my plans to visit Toronto and finally hear him playing with my own ears. In fact, I timed it so I caught three different shows, and it was an absolute pleasure. Along with my favorite from the clips above, he also played most of the songs from the album, and some covers as well. One of my favorite was a performance of the Serena Ryder's
Weak In The Knees
.
So, have a Happy Birthday, dear Theo. May your day be filled with love, luck and laughter! To wish him your best, you can find him on FaceBook
here
, and Twitter
here
.