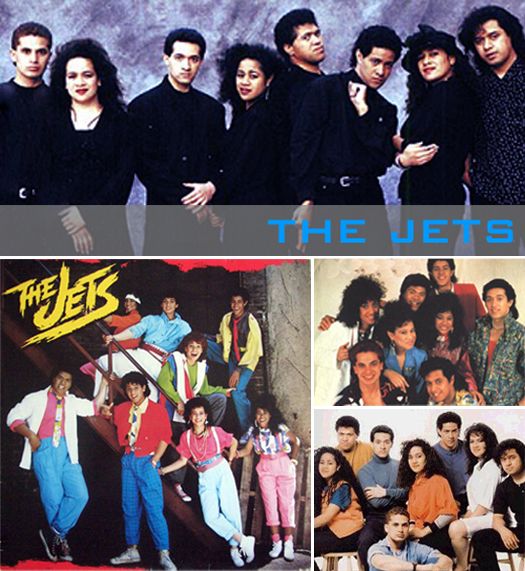 In 1986, I was living in Park Slope, Brooklyn, and when I was walking down the street to go to the store, or go to the subway, hearing the first hit song by the family-band The Jets. The group, consisting of 8 of 17 children in the Wolfgramm family, pretty much charmed everyone with their bright and breezy Pop on their hit song,
Crush On You
. It was practically viral, it was so infectious. It made it to #3 on the Billboard Hot 100.
They followed up that hit with a beautiful ballad,
You Got It All
. There was a certain sweetness to the song, yet so very sincere. It was the last single from their debut album, and it also made it to #3 on the Billboard Pop chart.
They released their second album,
Magic
, in the following year. The first single off the album was also featured in the soundtrack for the movie
Beverly Hills Cop II
, starring Eddie Murphy. While that might have helped the sales, I do think
Cross My Broken Heart
was one of my favorite songs they put out. It made it to #7 on the Billboard chart.
The third single off the
Magic
album was 1988's
Make It Real
. This was another ballad, although it was much more mature sounding, with a harder edge than the first. It made it to #4 on the Pop charts.
That was the last foray the band had into Top 40 music. While they continued to make music, and some still do today, they are mainly making religious music. While their parents came from Tonga, they attended The Church of Jesus Christ of Latter-day Saints. But for a couple of years in the 80s, you couldn't turn on a radio without hearing some of their music, especially the four songs posted above.