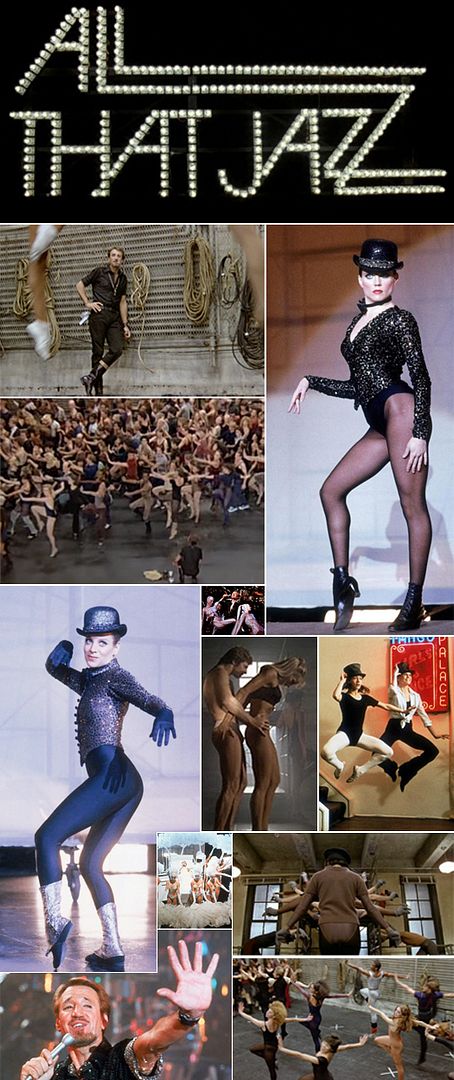 Bob Fosse's
All That Jazz
is an interesting foray that is both brilliant and self-indulgent, a tough task indeed. But somehow Fosse manages to pull it off. I remember going to see the movie in Reading, Pennsylvania, in my sophomore year of college, with just me and 3 other people in the movie theater. I laughed so hard, at times there were tears. In the 1979 movie, outrageously sexy Roy Scheider plays Director/Choreographer Joe Gideon, a pill-popping, hard living,, chain-smoking, womanizing walking stereotype, from vaudeville to body-bag. He is working on a Broadway show with his ex-wife, played by Leland Palmer, who I had seen just a few years prior on Broadway in
Pippin
, also directed & choreographed by Fosse. Gideon is living with his girlfriend Katie, played by Ann Reinking, an amazing dancer who starred in many Broadway shows. While Gideon is working on the show, he is also directing a film about a stand-up comic, The story eerily reflects Fosse's own life, as just a few years before, he was directing his ex-wife Gwen Virdon in the Broadway production of
Chicago
while working on the director's cut for the
Lenny
, a movie about stand-up Lenny Bruce. Of course, Chicago famously features a song of teh same name as this movie... And Fosse was in an ongoing (although not monogamous) relationship with dance Reinking. Essentially, Fosse takes a rather irreverent look at his own life, while showing little interest in introspection.
The movie opens as Gideon is holding auditions for the show, when we hear the opening bars of George Benson's stellar rendition of On Broadway, all the while dancers go through the process of auditioning. This could be the most true-to-life segment of the movie.
Gideon struggles with the very cute song written for the show,
Airotica
, heavy on the innuendo and light on, well, anything else. After having a talk with the ex, where she reminds him he took the job out of guilt for never being faithful to her. Out of that discussion comes his new vision for the song, a celebration of meaningless affairs.
Gideon's daughter and his daughter celebrate his coming home from his first hospital stay with a dance number to Peter Allen's charming song,
Everything Old Is New Again
. I can't believe how outrageously long Reinking's legs look in this clip!
The movie recounts in great detail Gideon's life and hospital stays, including the last one, through his discussions with the gorgeous Jessica Lange, playing the Angel of Death. That is when we see a series called
Hospital Hallucinations
, where Fosse employs the use of several songs to, in some way, celebrate his own passing. Those songs are:
After You've Gone
performed by Leland Palmer;
There'll Be Some Changes Made
sung by the ladies in Gideon's life, Ann Reinking with Leland Palmer and Erzsébet Földi;
Who's Sorry Now?
buy several fan-dancing showgirls; and
Some of These Days
by Erzsébet Földi, playing his daughter.
Finally, we are treated to Gideon performing his final bit with Ben Vereen to an interesting version of Everly Brothers song
Bye Bye Love
, paraphrased to
Bye Bye Life
. As Gideon dies of the complications of a heart attack, Gideon passes through an audience of friends, acquaintances, and former lovers like a rock star, his passing being celebrated on surprising levels.
We might want to remember that Bob Fosse died a few months shy of the 8th anniversary of the release of the film. He died of a heart attack in Washington, DC, alone in a hotel room as a revival of
Sweet Charity
, for which he was the director and choreographer, opened for National tour. One has to wonder what if the scenes he saw could be any more extravagant than what he staged in the movie.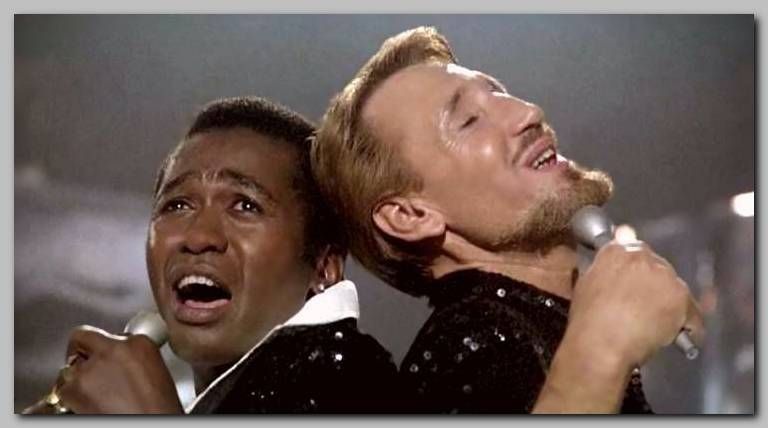 While I loved the movie for the inside look at Broadway, the soap opera life of main character, and some incredible dancing, when you did look more closely at the parallels between Joe Gideon and Bob Fosse, a new layer is added to the experience, that of the self-indulgence and grandiose ego of the film maker. While it ultimately doesn't cheapen the experience for me, it certainly gives one pause. The combination of the acceptance of his own foibles, his own self-destruction, with the failure to do anything to correct them, and to celebrate them, is odd to watch. Yet an amazing ride, one that is simply stunning to watch. You can order the
All That Jazz
DVD at Amazon.com for just $9.98
here
. For $12.28, you can order the CD from Amazon.com
here
.