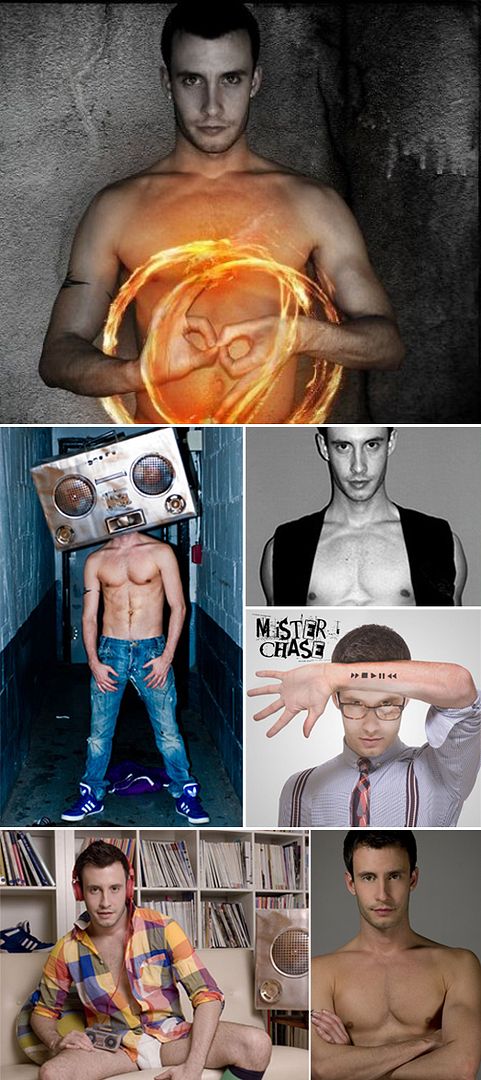 Michael "Mister Chase" DiMartino features the music of Britney Spears & Lady GaGa.
Well, I discovered this beautiful gem when my friend Ricky Morgan posted it to his FaceBook recently, and have been hooked since. It features the lovely Michael Chase DiMartino employing American Sign Language for the Britney Spears hit,
Womanizer
. He effectively combines dance, sign language, good looks and a strong sensuality to make a great video.
He doesn't stop at Brit-Brit, and gives the same treatment to superstar Lady GaGa on her megahit,
Bad Romance
. He certainly employs some interesting techniques to re-energize the song.
If there was a performer and a song that fit better with the comic strip treatment than Britney Spears and her
Hold It Against Me
, I couldn't name it right now. And as an excuse to see DiMartino shirtless for most of the video is a wonderful thing.
He also offers and interesting interpretation for another of Lady GaGa's songs,
Beautiful Dirty Rich
. And, once again, I find myself enjoying DiMartino's performance as much as the songs.
But before you start thinking DiMartino has only the signing skills, you would be mistaken. He not only released an original video for his song,
Addicted
, it was officially released, too!
You can purchase
Addicted
on iTunes
here
. You can get it on Amazon.com
here
, for FREE at the moment. You can find him at his official website
here
. You can find him on Twitter
here
, and on FaceBook
here
.