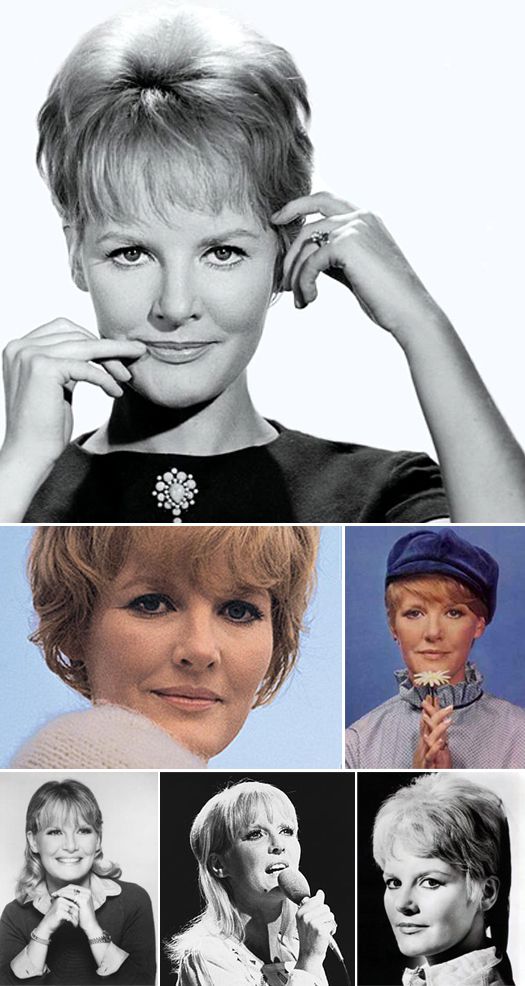 Miss Petula Clark was a British tour-de-force in the 60s. She could be described as the star of stage, screen television and the radio! At the age of 10, Petula appeared on the radio, after having been discovered in the audience. Soon she was touring the UK with fellow child-star, Julie Andrews, helping to brighten the spirits of the nation engulfed in World War II. Soon she was also appearing in several films, although many were B-movies. She began her recording career in 1949 in the UK, releasing singles. As her singing career started to take off, she recorded her first full album in 1956. And from that point, she never really looked back.
While she had plenty of success in both the UK and in France, Clark didn't have her first hit in the US until 1964, and boy, was that a big one.
Downtown
topped the charts, a sure-fire hit and one that lasted for many a year. I remember the song well - it was in my sister's record collection, but was also still playing on the radio long after it scored. I remember it well for her strong voice, and the high dramatics of the song.
In 1965, Petula had another hit to follow up on the success of
Downtown
.
I Know A Place
showed off the strong and clear tone. The song was written by Tony Hatch, who had also delivered Petula's previous hit. The song went to #1 in both Canada and South Africa.
Proving to be a force the American radio, Clark had yet another big hit in 1966 when she released
My Love
. Yet another written by Tony Hatch, it gave Petula her second US Billboard #1 hit.
That hit was followed by by yet another song written by Tony Hatch,
Sign of the Times
. Petula debuted it in a big way, appearing live on the
Ed Sullivan Show
, the legendary variety program on CBS.
Sign of the Times
fell just outside of the Billboard Top 10, placing #11 on the charts.
In 1967, Petula had another song written by Hatch, and co-written by Jackie Trent. Clark used her Pop stylings to bring
Don't Sleep In The Subway
to the US Billboard charts, where it went to #5. I think much of it was just the charm and elegance of the lady.
For more about this amazing artist, check out her official website
here
. You can find her music on Amazon.com
here
, and on iTunes
here
. If you were to pick up any one of the many Greatest Hits collections, I am sure you will love it.