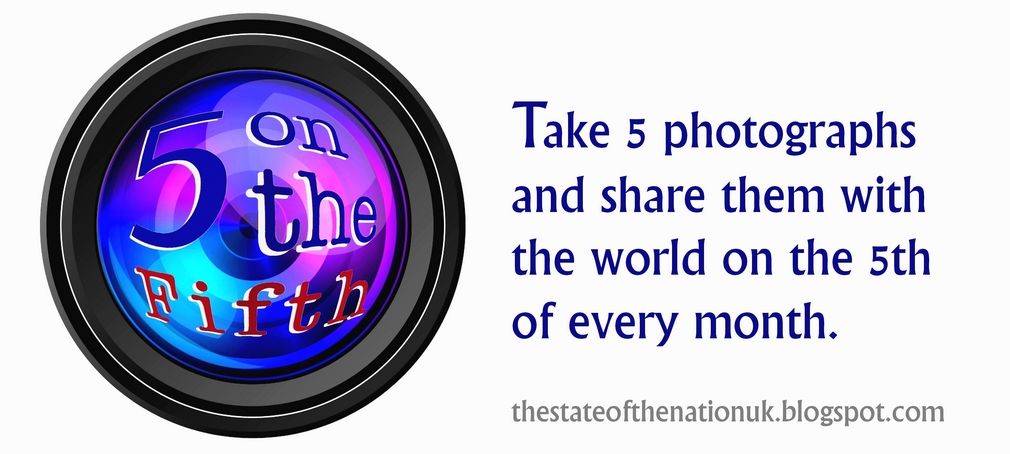 It is the 5th of the month, time for Stephen Chapman's
Five on the 5th
posts. I am a tad late, because I was working on the photos, which I just took last night. This month, to celebrate the 25th month of this little photographic challenge, the theme is SILVER.
So I decided to take on the challenge of the theme, and decide how I would depict silver on here. I decided to gather up what 'silver' I had, and think a bit. So I was soon playing with the reflective quality of my metal, which was not real silver at all. And the following is what I ended up with.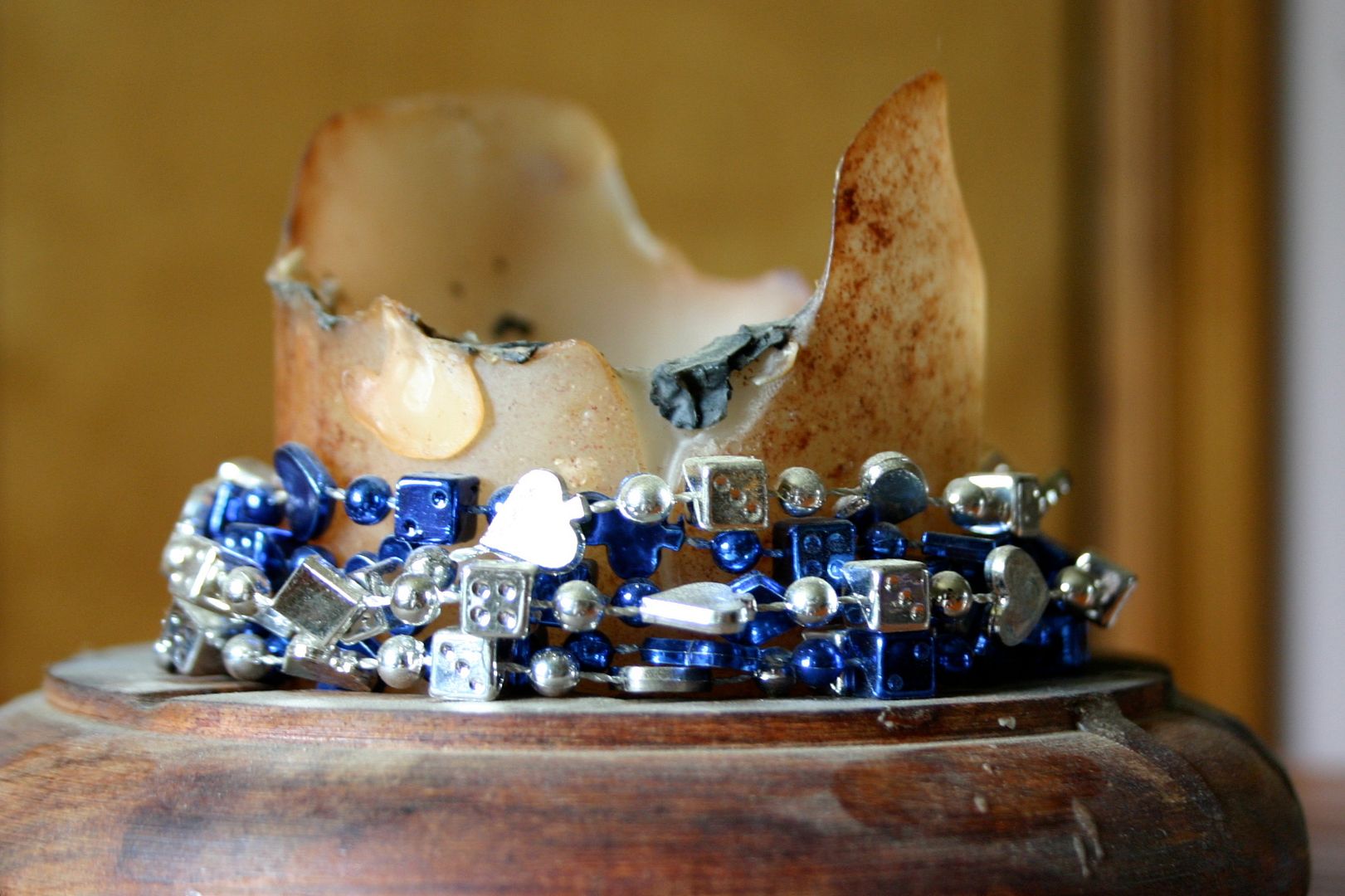 I like the way the silver and blue beads caught the light.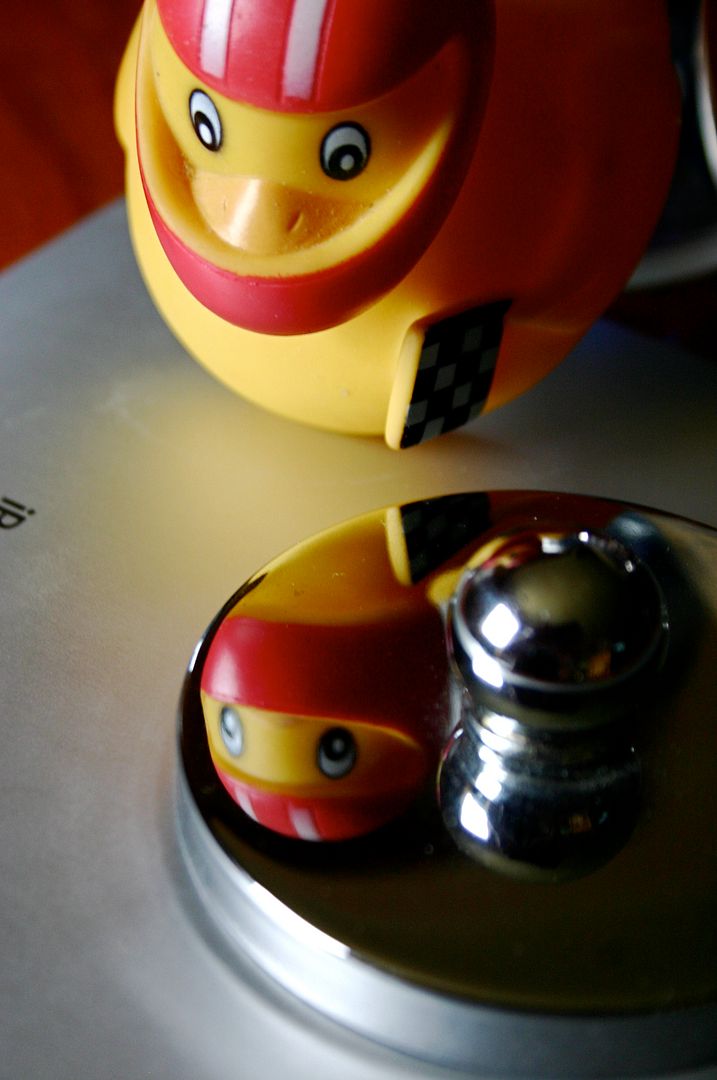 Rubber Ducky checks himself out.
I like the distortion of the geometric shapes.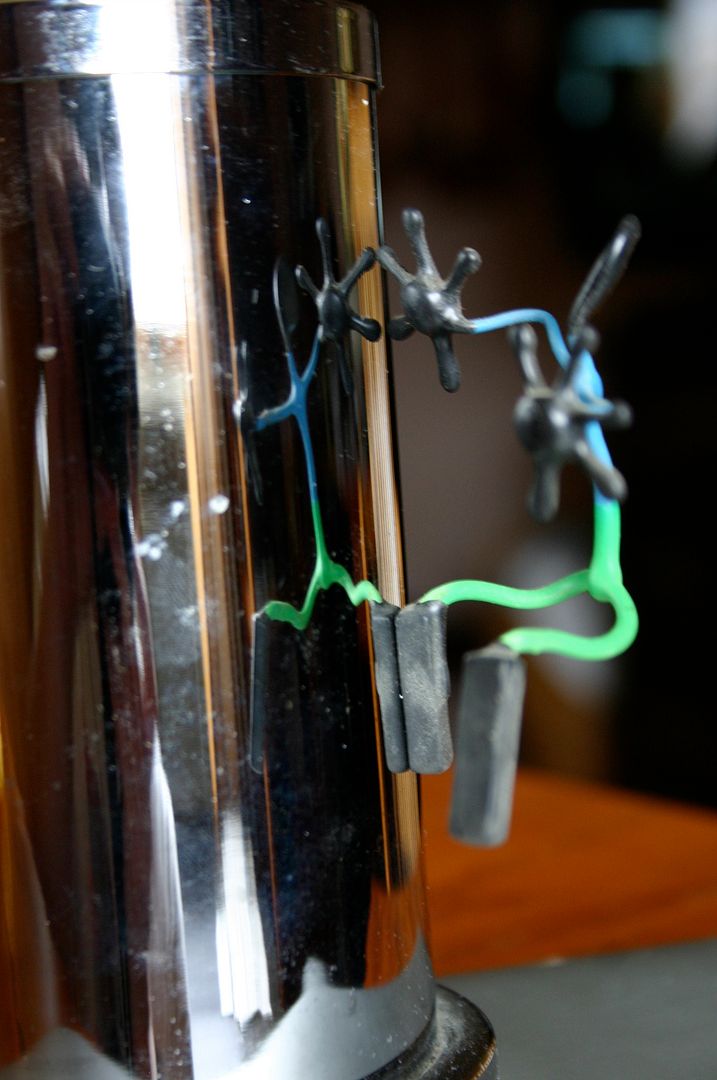 "Joe Bender" reaches for you...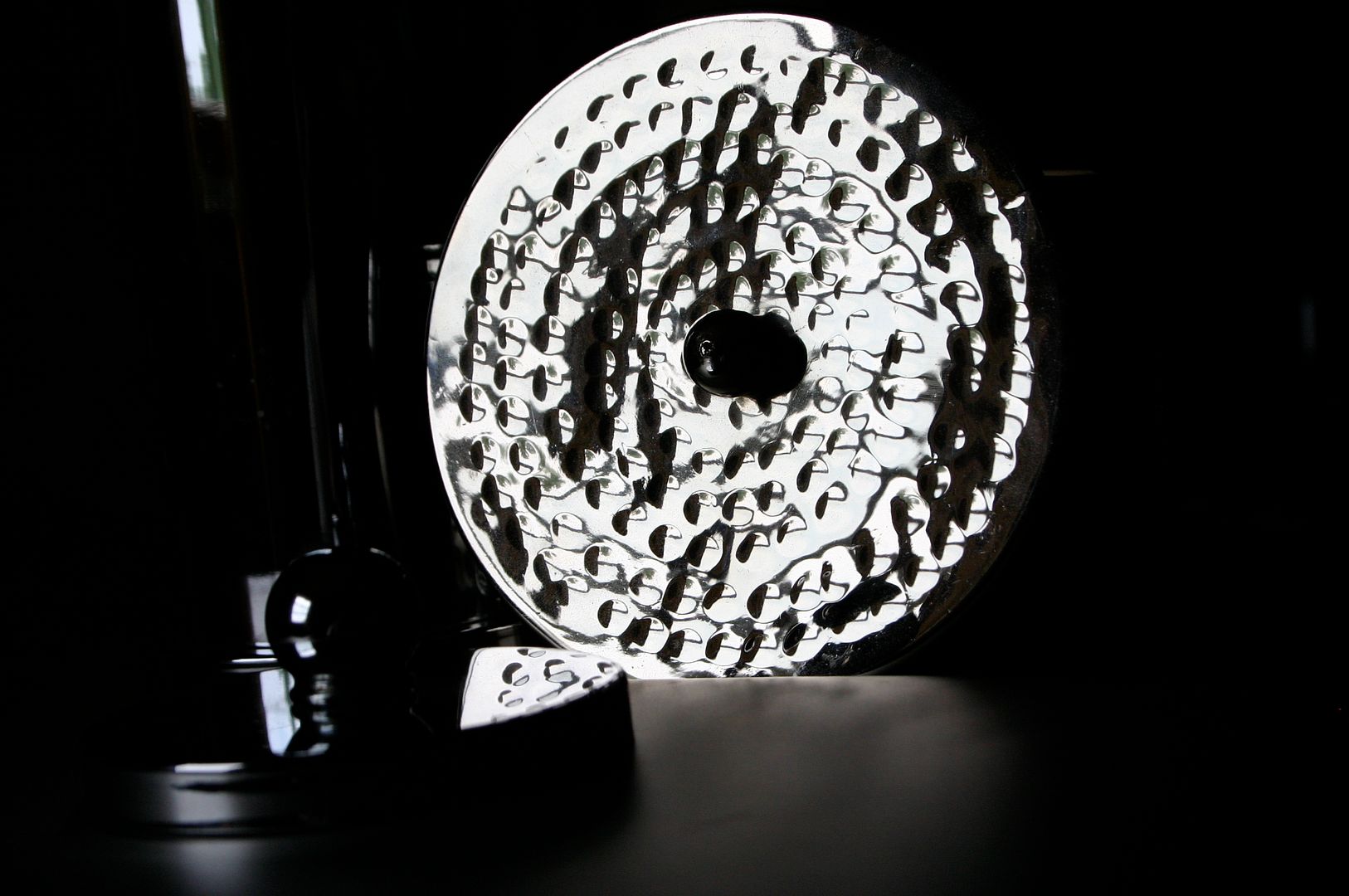 Light. Hammered Metal.
Hope you enjoyed my pictures. For pictures from others, be sure to stop of Stephen's website
here
.