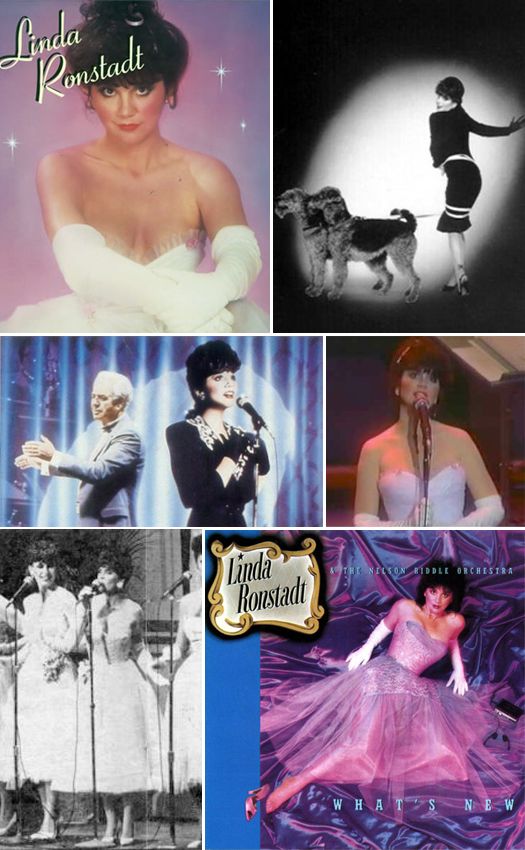 Linda Ronstadt has one of the most incredible voices, and she has used it to sing some incredible torch songs through the years, never more evident than when she recorded songs form the Great American Songbook with the incredible Nelson Riddle. Together they released
What's New?
in 1983,
Lush Life
in 1984, and
For Sentimental Reasons
in 1986. For tonight's selection of torch songs, I am going to pull from just the first album, with five incredible songs that will tug at your heartstrings, make you reach for a tissue, and just be glad to be alive and feeling. Take the first song, a classic to be sure.
Someone To Watch Over Me
was written by the legendary siblings George and Ira Gershwin, and is a stellar song. The warmth and strength of Linda's voice give it wings to fly...
Mow, if there were textbook examples of musical genres,
Lover Man (Oh Where Can You Be)
would most certainly define the Torch Song. Linda brings a certain longing to the song, and brings me back to a time when I was a bit more innocent, with much the same feeling as Linda's performance communicates for the song written by Jimmy Davis, Jimmy Sherman, and Roger "Ram" Ramirez.
The full orchestra just envelops parts of
What's New?
, transporting us back in time, only to be awakened by Ronstadt's amazing tone and bold phrasing, reminding us what a fantastic song Johnny Burke and Bob Haggart wrote.
The song was written by Ned Washington, Victor Young and Bing Crosby and recorded by Crosby 51 years before Linda sang
I Don't Stand A Ghost of a Chance With You
, but she breathes new life into it, proving that great music is really timeless.
It seems only right that we should go full circle, and come back to George and Ira Gershwin on the final offering,
I've Got A Crush On You
. This song has been sung by some of the greatest voices, including Frank Sinatra, Sarah Vaughan, Ella Fitzgerald, Barbra Streisand, and Cleo Laine. This recording certainly stands up to them all.
You can purchase the album What's New? on
iTunes
and
Amazon.com
.