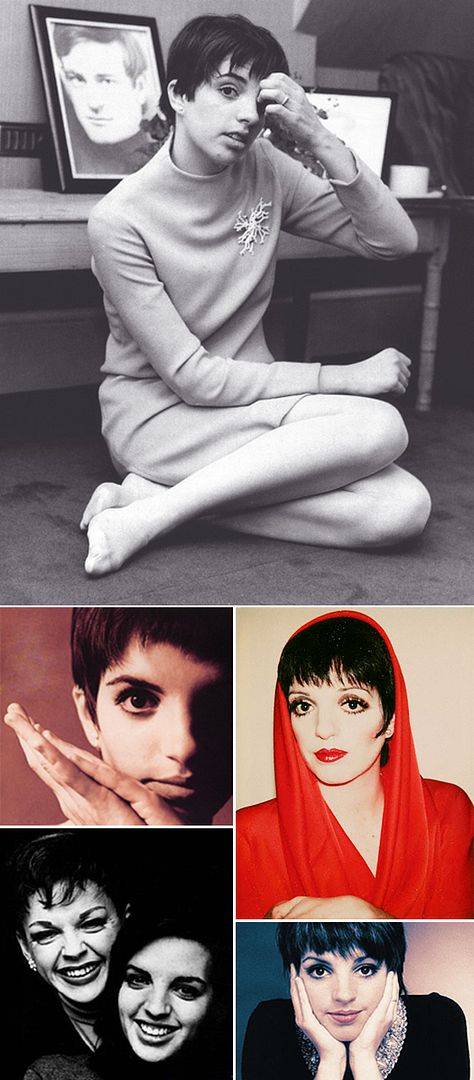 Seems almost too perfect to bring Liza Minnelli out on this Sunday morning to sing
A Quiet Thing
, a song first made famous by the superstar herself on the broadway stage when she had her first starring role in
Flora The Red Menace
. Here, she duets with Kermit The Frog on
The Muppett Show
.
Although it first appeared on the musical charts in 1930,
You Brought A New Kind of Love To Me
, written by Sammy Fain, Irving Kahal, and Pierre Norman, was a sweet part of the film
New York, New York
, starring Liza and Robert De Niro. The film, a musical directed by Martin Scorsese, was a bit darker than most movie musicals ever tried to be...
Here is Liza from a recent performance on
The Graham Norton Show
. She sings
I Must Have That Man
, a song once sung by Billie Holiday.
I do have some mad, crazy love for Liza with a "Z." For more on Liza Minnelli, check out the official website
here
. You can check out her touring schedule, although she is currently touring Europe.